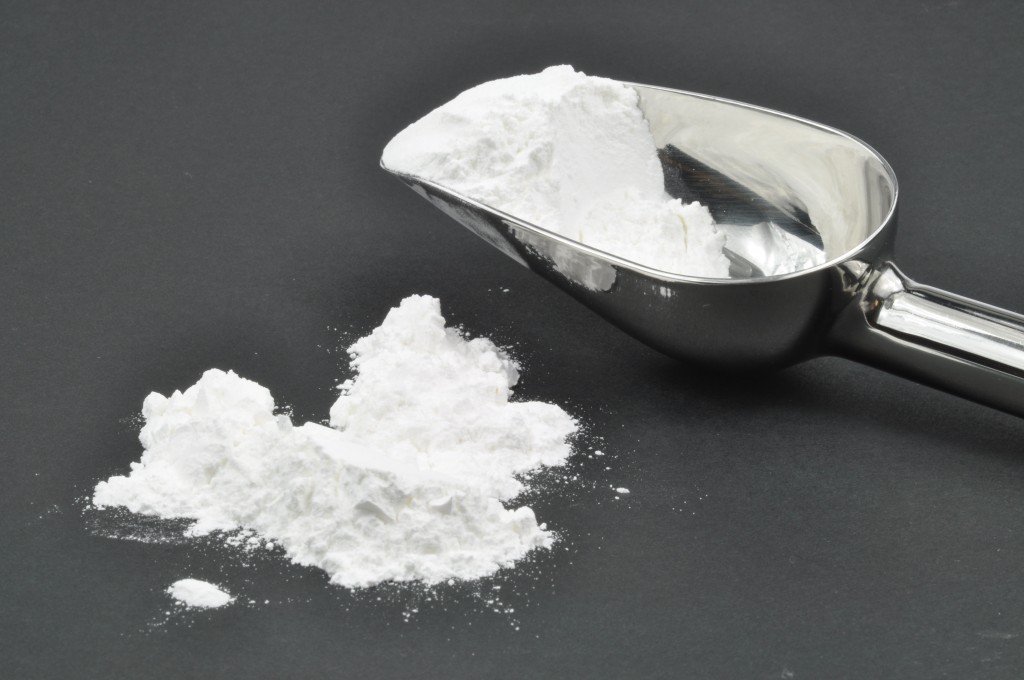 All of us have tasted baked products which had a chemical soapy flavor with hints of bitterness, sourness and sulfur. Usually this problem occurs when relative high amounts or a certain type of baking powder is used. In muffins that contain lots of spices or other additions, it is logically harder to detect these undesired flavors. However, with many years of working with students, I have discovered that some people are very sensitive to the residual flavor of chemical leaveners and will even identify them in complex flavored muffins and cakes.  I have found that using homemade baking powder can provide better tasting results, especially in products that contain rather simple and fewer ingredients.  For example in certain scones, American style breakfast biscuits, French Sablé Breton (Breton shortbread) etc…. using a little too much baking powder or the wrong type can result in unsatisfactory results.
Homemade baking powder can be made by combining baking soda* with cream of tartar **. Certainly you may know that bicarbonate of soda is used to treat heartburn or acid indigestion and cream of tartar is a byproduct of wine making. Partly what sets this formula apart is that it does not contain one or both of the following chemicals often found in commercial baking powder:  Sodium aluminum sulfate and monocalcium phosphate.
An important thing to remember is that the recipe below for homemade baking powder is "single acting". Therefore products need to be baked as soon as they are made, especially in moist batters such as muffins and certain cakes. In my testing, a wait time of 60-90 minutes before products with low moisture (breakfast biscuits, Sablé Breton) were baked, showed no difference in activity and rise compared to  products which were immediately baked.  Purchased double acting baking powder has the advantage that products can be frozen and baked later.
*Also known as:  bicarbonate of soda (Alkali) or sodium bicarbonate.
** Also known as potassium bitartrate or potassium hydrogen tartrate
Homemade Baking Powder| Baking Powder Recipe
Note: This recipe for baking powder performs very well, in your recipes use the same amount as you would if using purchased baking powder or double acting baking powder. You may even consider using slightly less of this blend compared to purchased baking powder.
| | | | |
| --- | --- | --- | --- |
| | 2 oz | Cream of tartar | 60 g |
| | 1 ¼ oz | Baking Soda | 37 g |
1. Combine the ingredients and sift a few times.