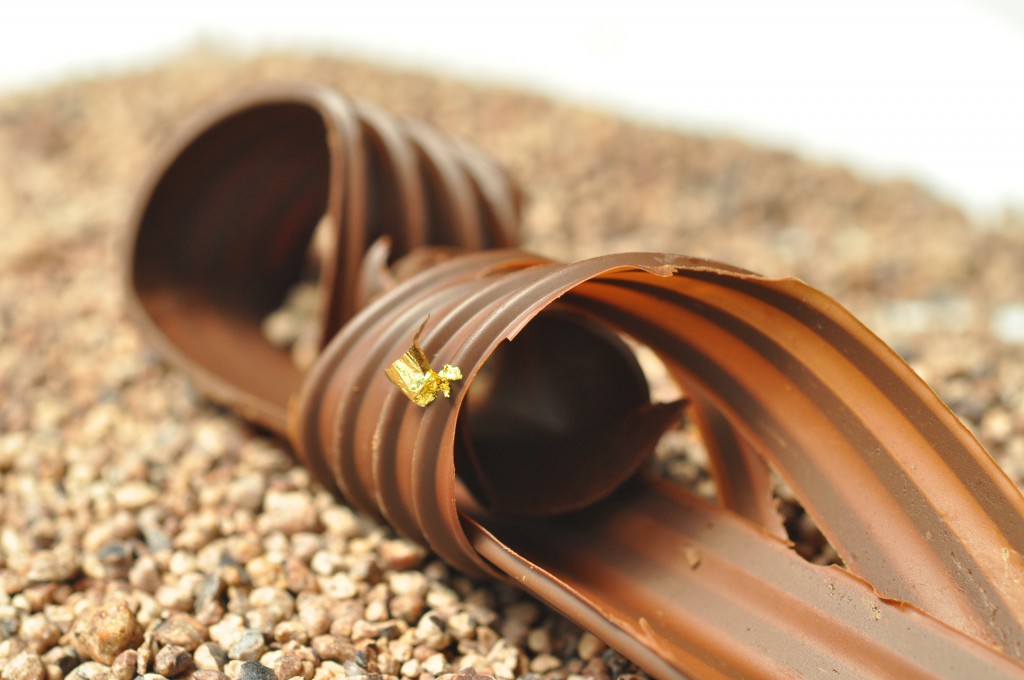 Many pastry students have asked if I could spend a few topics on chocolate decoration techniques so here is the first one. The décor featured here is one of my favorites since it has a contemporary feel and at the same time it is very organic almost crude in appearance. On modern style entremet I love the juxtaposition of slick with organic.
This type of chocolate décor can be made with non crystallized or untempered chocolate but best results will be obtained if you do use crystallized chocolate. Using crystallized chocolate will allow you to make these décor in advance and store them at 63°F (17°C) without the risk of the décor taking on a dull appearance. At slightly higher temps the décor should last at least a week.
For certain chocolate decorations a room temperature marble slab is used along with crystallized chocolate. However, for the decoration highlighted here, a marble slab is used which is placed in a freezer for at least one hour. Once chocolate is spread on a super cold marble slab it crystallizes quickly, but in an incomplete state which allows us to shape the chocolate in various ways.
Getting It All Together!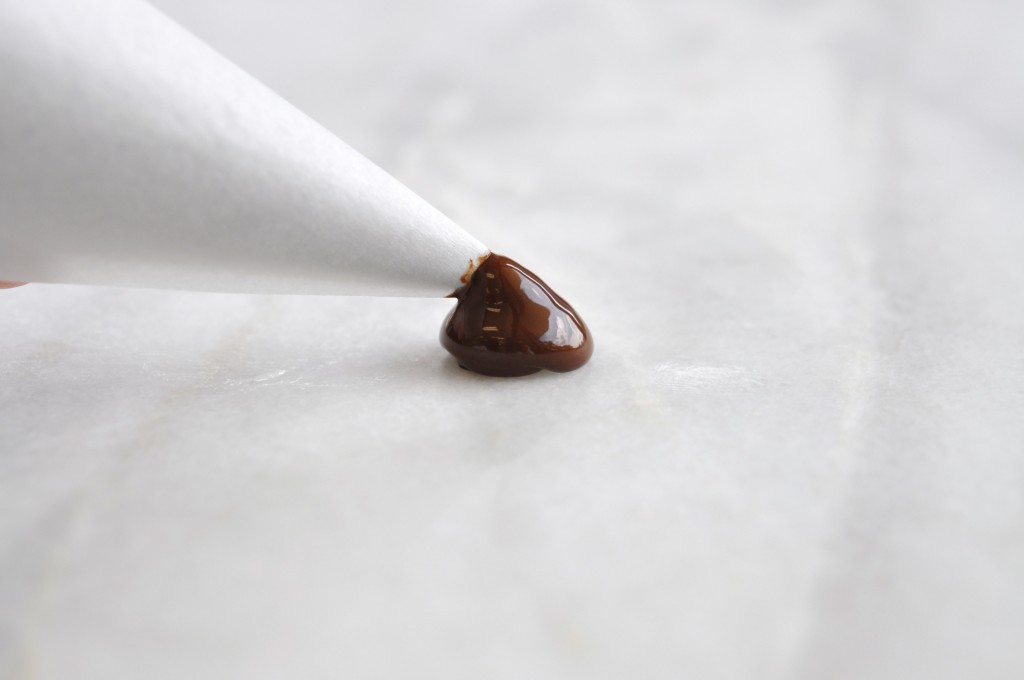 1. Temper or crystallize chocolate. Remove marble slab from freezer and scrape away any condensation. Pipe chocolate on marble slab.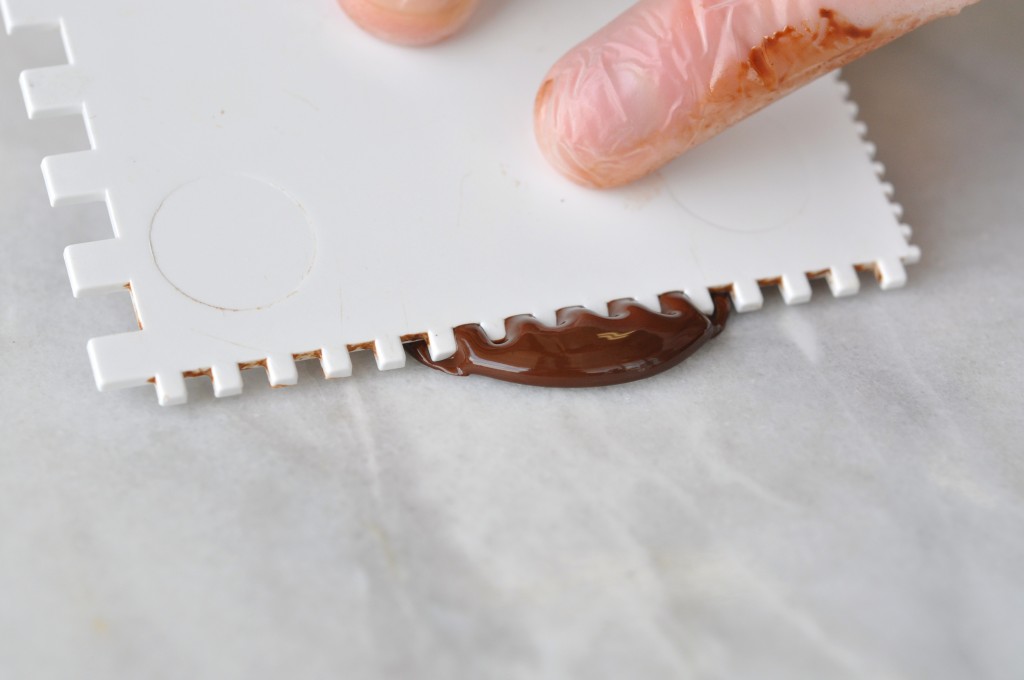 2. Using a pastry comb spread chocolate in thin strips.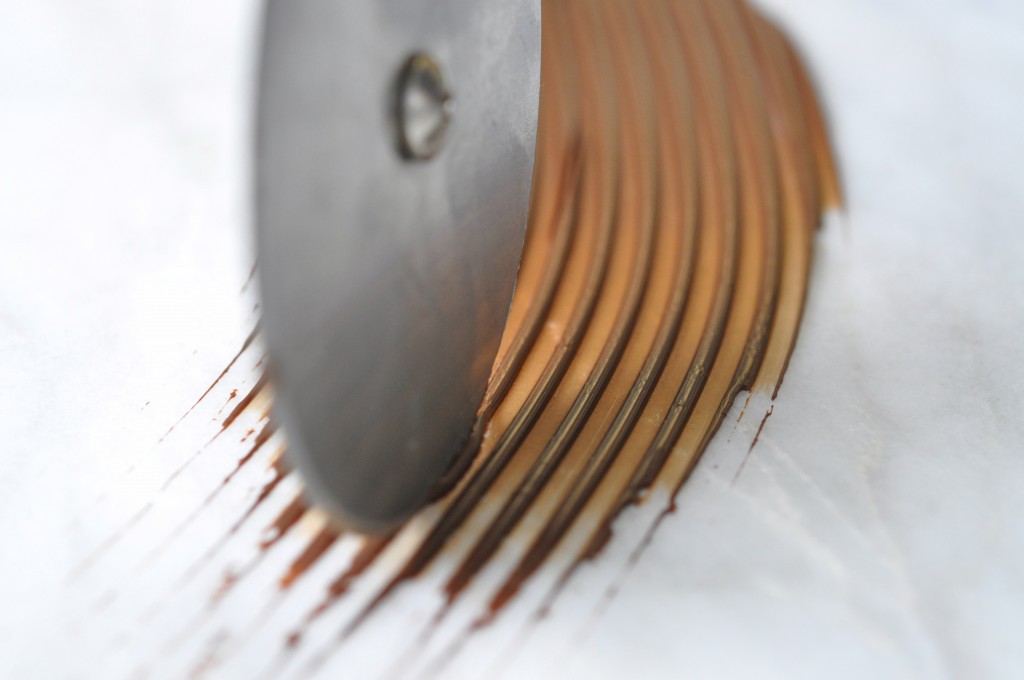 3. Using a pastry wheel or paring knife cut into desired size.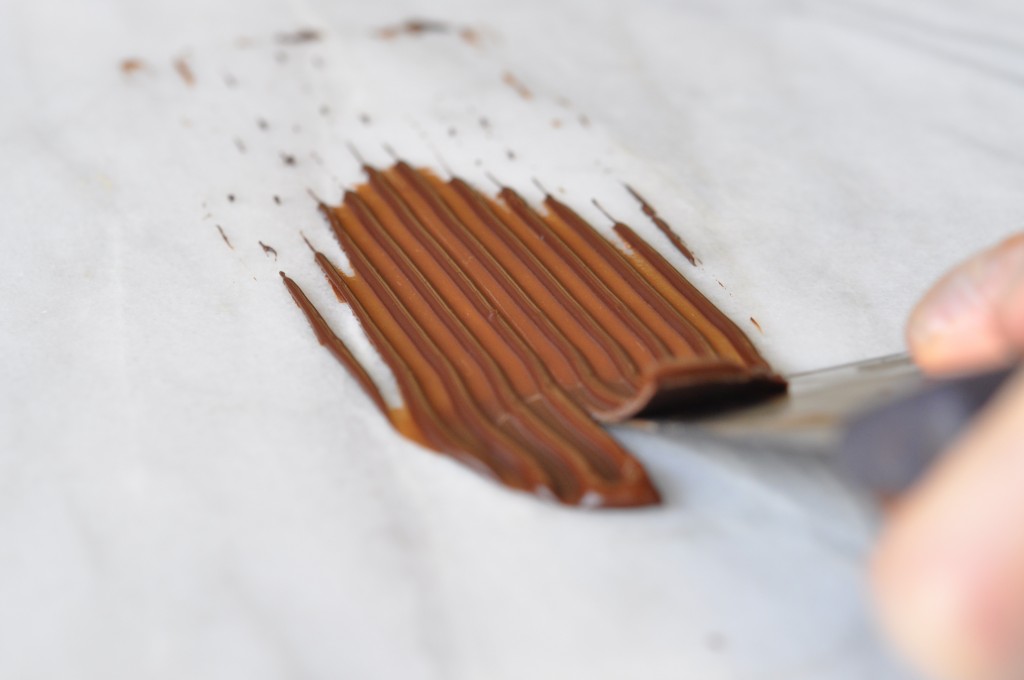 4. Lift the chocolate off the marble and turn upside down.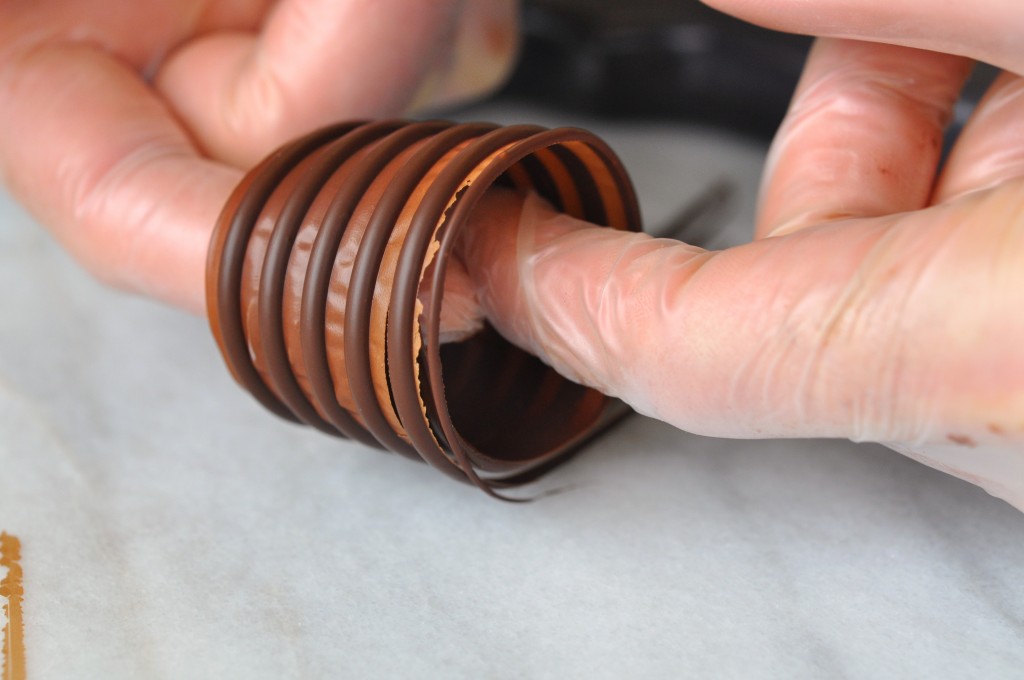 5. Roll the chocolate decor while still soft.