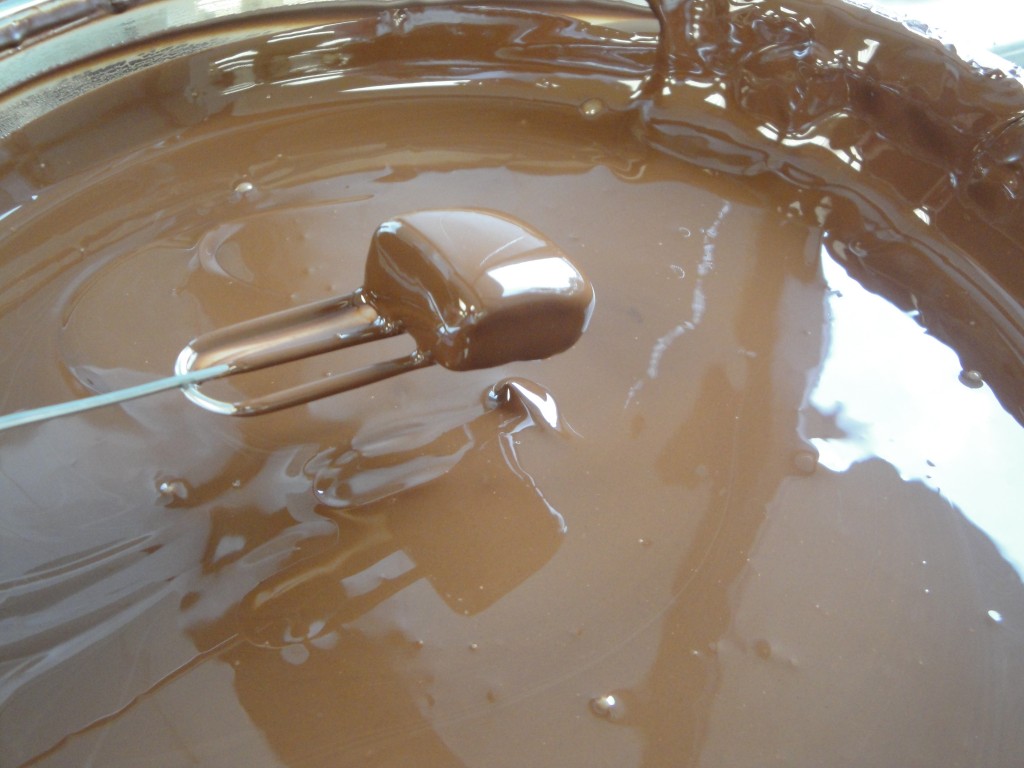 Oftentimes I am asked which is your favorite method of tempering or pre- crystallizing chocolate couverture. My answer is always the same: The cocoa butter method. Using cocoa butter to temper or pre- crystallize chocolate couverture is fast, hygienic and provides a finished result with high fluidity. Three factors which are very important.
If you are somewhat unclear on why we have to temper or pre-crystallize chocolate, or what chocolate couverture is in the first place, you may find it useful to read the other articles and methods of pre-crystallizing or tempering chocolate I have on my site. In a nutshell, when chocolate is melted and then properly pre-crystallized, it will harden with a crisp snap, it will easily retract from a mold and it will have a beautiful gloss. Without the pre-crystallization process it will be dull, grayish streaked, crumbly, stick to molds and will not be crisp.
Several types of cocoa butter products are on the market specifically made to be used for pre-crystallizing chocolate couverture. Since I had a hard time with these products clumping and not properly melting into the couverture, I decided years ago, to use and test standard cocoa butter for the tempering process. And my results are the exact same as using a specific cocoa butter product engineered for pre-crystallizing or tempering chocolate couverture. Using a micro plane and cocoa butter is all I use for quick, reliable tempering of chocolate. The cocoa butter I use is made by Callebaut.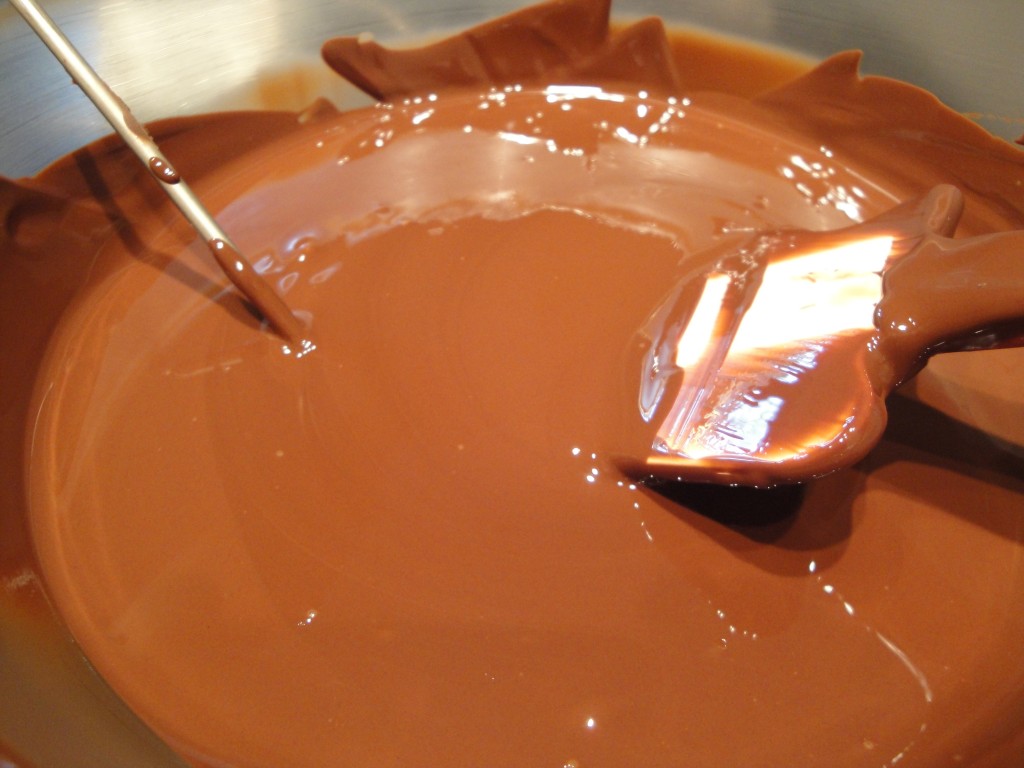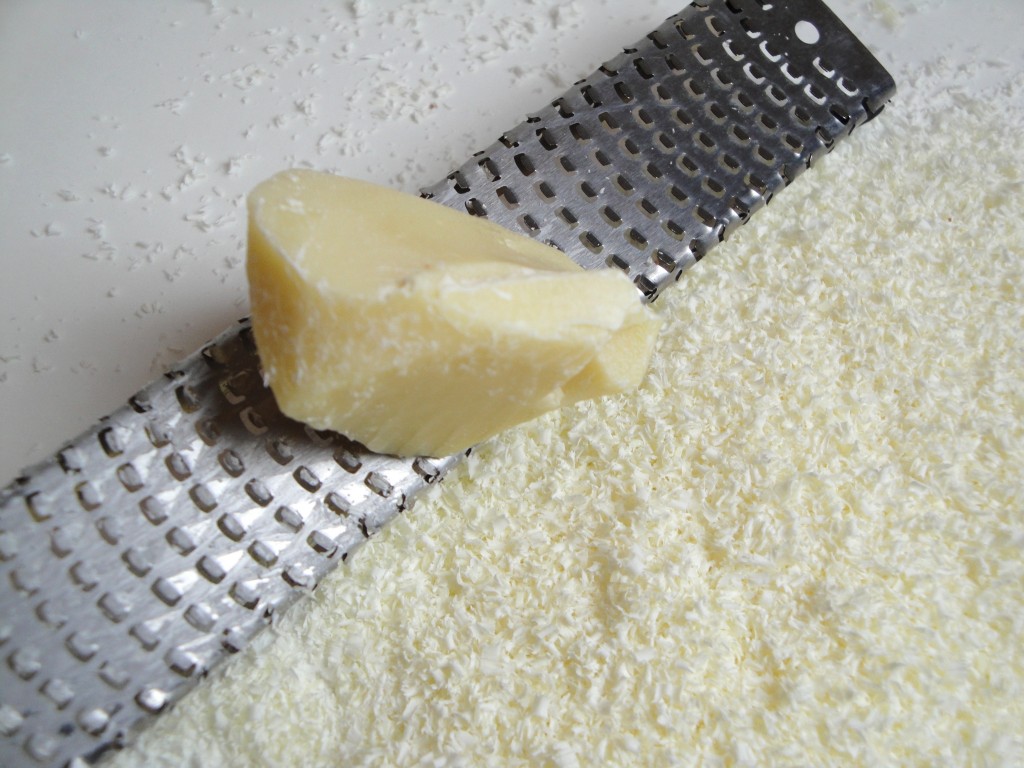 What I like about the cocoa butter method the most:
1. Even though 1% of cocoa butter will properly pre- crystallize the couverture, adding more will not have any negative effects on the finished products. In fact, adding a little more will allow you to use the tempered chocolate at a higher temperature.
2. The chocolate couverture will be more fluid if compared to any other method of tempering. (Testing performed using the same brand at same temperatures)
3. Unless if using a tempering machine, it is the fastest method.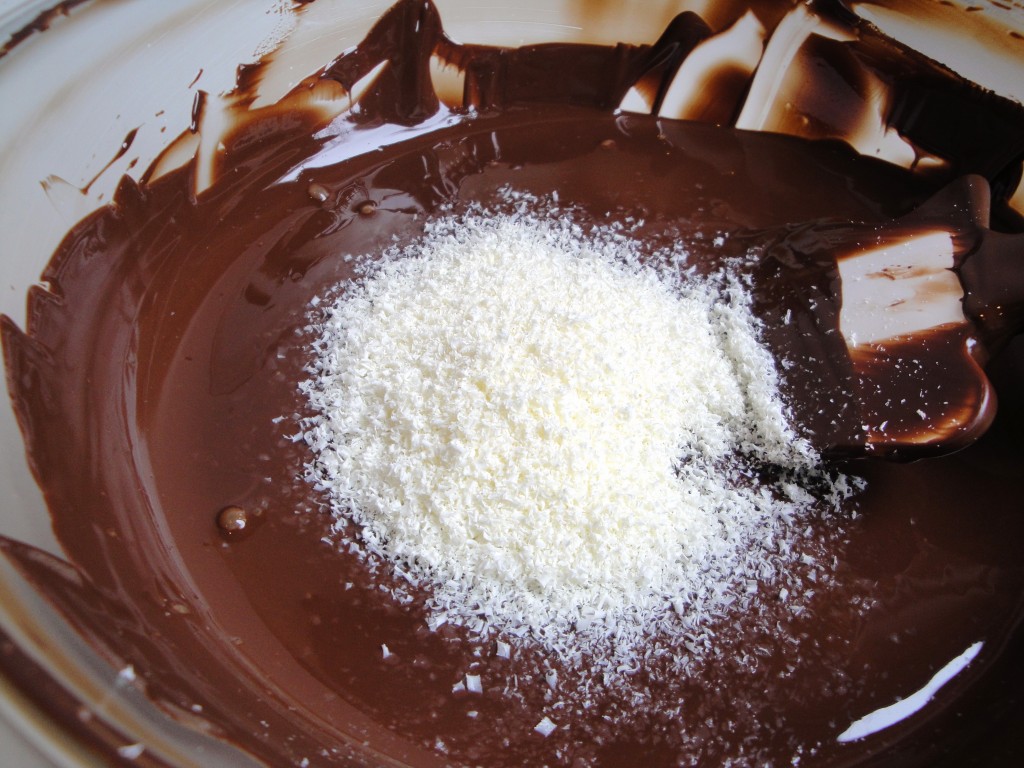 Just in case……couverture chocolate is what we need when tempering or pre-crystallizing chocolate. Couverture chocolate contains a minimum of 31% cocoa butter (Do not confuse cocoa butter with the % number of cocoa mass you see on chocolate bars- such as 64% cocoa mass etc), this amount of cocoa butter ensures a product which will be relative fluid when in a tempered state. Non couverture chocolate (think of standard chocolate chips) does not contain enough cocoa butter and will be a viscous mess when melted or pre-crystallized.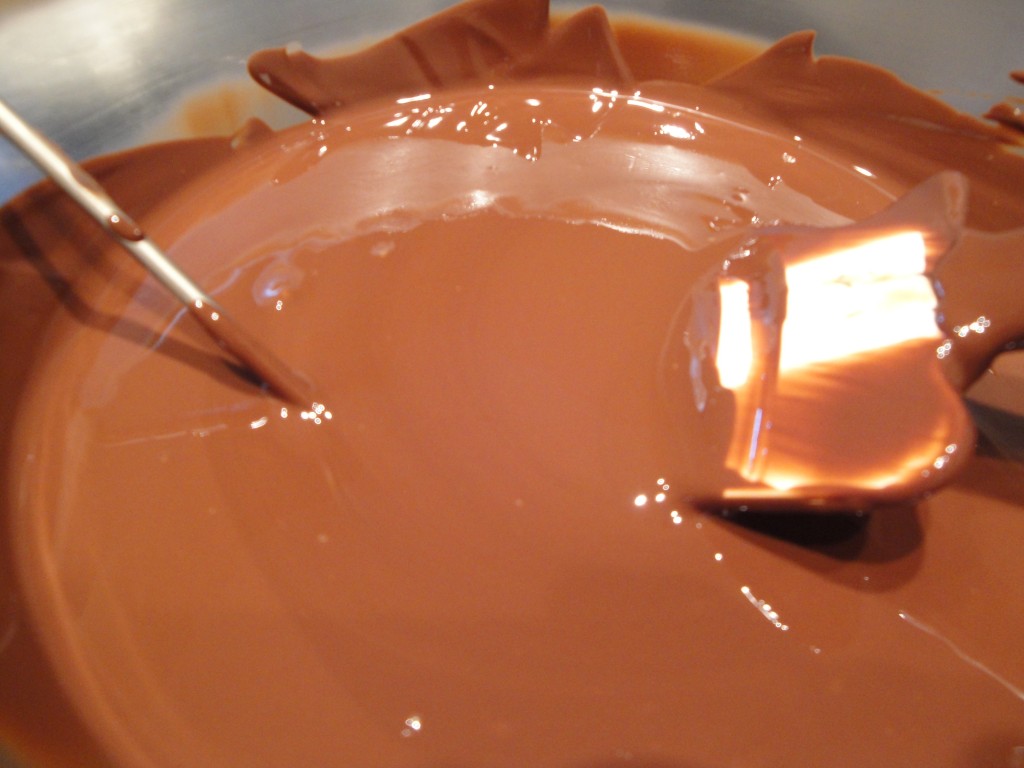 Tempering or pre-crystallizing chocolate couverture using cocoa butter.
You will need 1 % of cocoa butter to pre-crystallize or temper the chocolate couverture. For example to every 2lb 3 oz (1 kg) of chocolate couverture you will add 1 % (1/3 oz or 10 gram) cocoa butter.
Melt the chocolate to 115°F (46°C) over a very low simmering water bath (Bain Marie) or overnight in a chocolate melter. Let the chocolate cool to 95°F (35°C) for dark chocolate and 93°F (33.5°C) for milk and white chocolate.
2. Immediately add 1 % micro planed cocoa butter. Stir to dissolve the cocoa butter and homogenize the mass.
3. Let the chocolate cool to 90°F (31.5°C) for dark chocolate.  For white and milk chocolate allow the chocolate to cool to 87°F (29.5°C)