Few desserts are as easy to prepare and crowd pleasing at the same time as panna cotta. Flavorings of all kind can be added to the main recipe to obtain a different essence. In addition to, or if liquor is not part of what you want to use, you can add and steep citrus zest, edible flowers such as rose geranium, herbs such as rosemary and mint, spices, coffee, tea etc. in the cream.  Usually the flavor I choose is based upon fruit which is in season.  Rosemary-mint panna cotta is served at our house when wild strawberries are in season which is equally delicious with raspberries as well.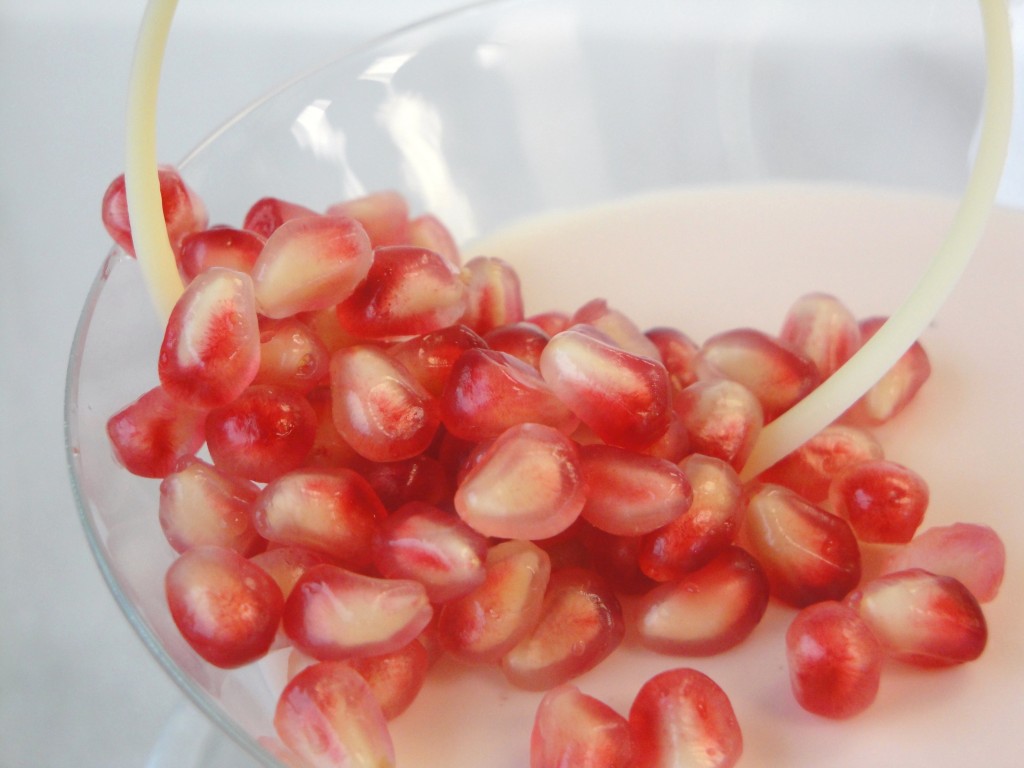 Panna Cotta can be made entirely using heavy cream and no milk. Personally, I prefer to use a medley of milk and cream, it makes it less rich and it makes the texture very delightful.  Another very important fact is that an overabundance of fat makes it difficult for the flavor receptors on our tongue to clearly detect the essence and flavor nuances in the panna cotta.
Eggs are not part of panna cotta and the setting is exclusively done by gelatin. Too much gelatin will not only conceal much of the flavor but will also give it a rubbery and undesired texture.  Serving panna cotta in a glass is something I like since it allows me to use a minimum of gelatin. At the moment, desserts in a glass are very popular worldwide and stores such as Crate and Barrel have a great selection which can be used for this purpose.
For the fall, I love using pomegranates in desserts.  There sweet tart flavor pairs well in a tremendous amount of flavors and the ruby colored arils are simply beautiful.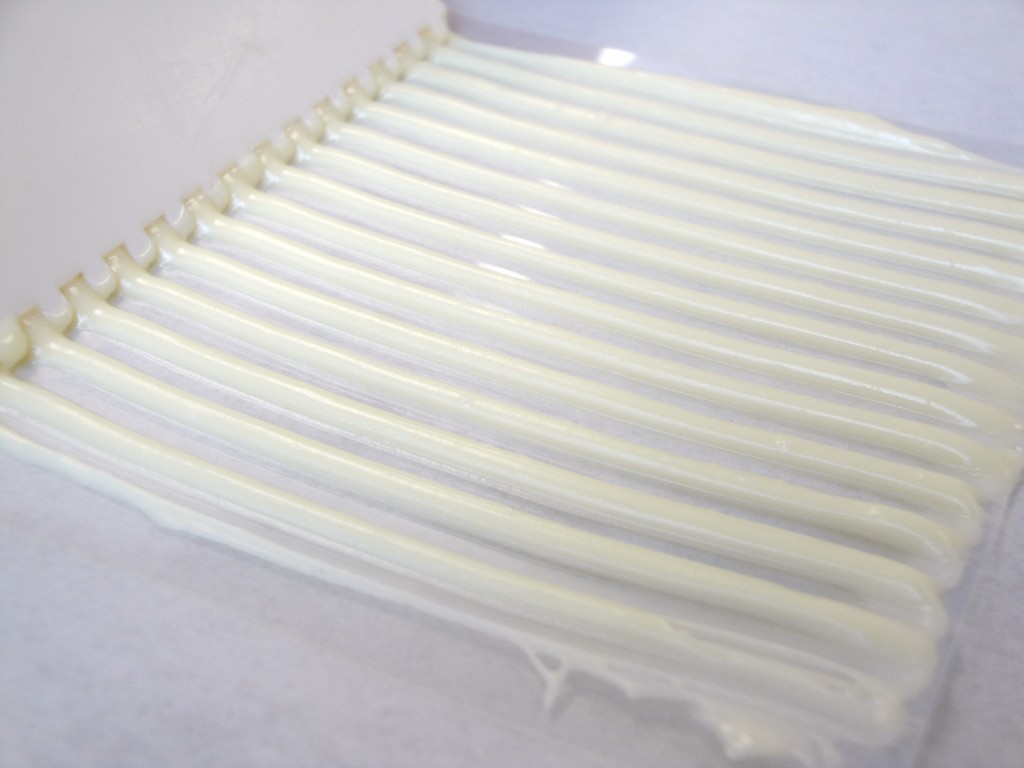 Getting it all together!
You can easily prepare panna cotta a day ahead and keep in your refrigerator. It is delicious as is or served with shortbread cookies. If you are not fond of pomegranate use a different fruit. The red layer as shown in the picture is strawberry gelée, easy to make and pairs great with the pomegranate.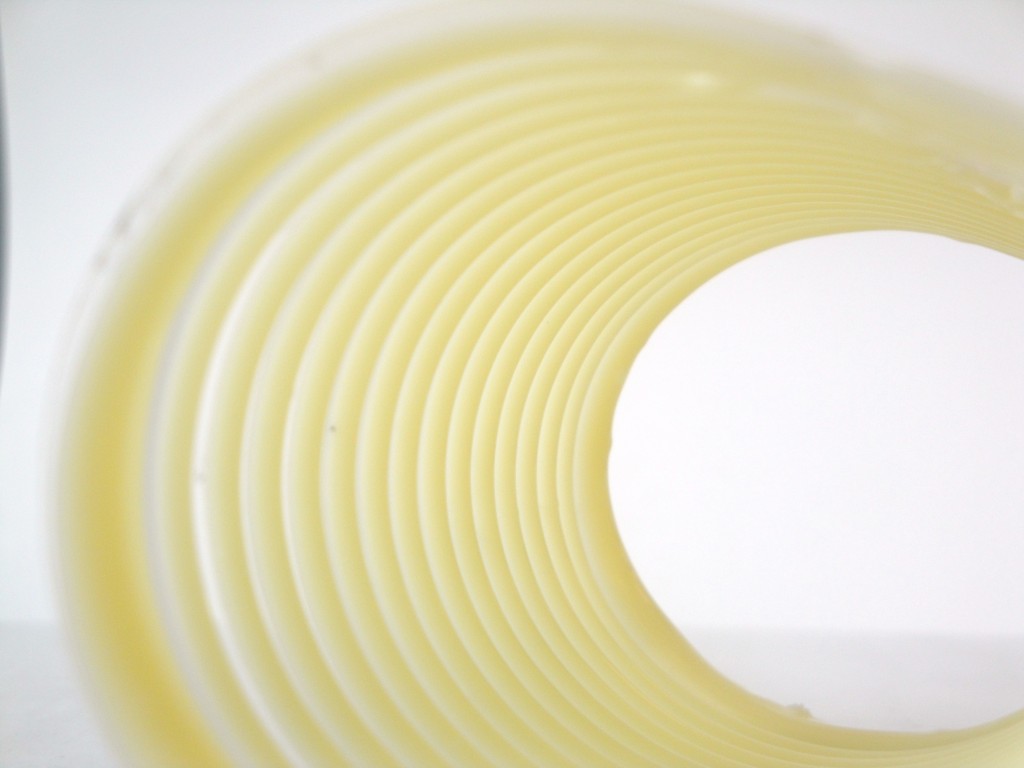 Panna Cotta
3-4 servings
| | | | |
| --- | --- | --- | --- |
| 1/2 Cup + 2 Tbsp | (5 oz) | Milk | 150 g |
| 1/2 Cup + 2 Tbsp | (5 oz) | Heavy cream | 150 g |
| ¼ Cup | (2 oz) | Extra fine granulated sugar | 60 g |
| ½ | (1/2) | Seeds of half vanilla bean | ½ |
| 2.5 | (2.5) | Gelatin leaves | 2.5 |
| 1 Tablespoon | (0.5 oz) | Pomegranate or raspberry liquor | 15 g |
Stir to a boil the milk, heavy cream, sugar and vanilla bean seeds. Remove from heat and cover with plastic food wrap. Let cool until lukewarm.
Place the gelatin leaves in ice cold water for 3-5 minutes. Press out excess water and add to lukewarm mixture. Stir until dissolved. Heat gently until barely lukewarm if the gelatin does not dissolve.
Add Amaretto. Pour three fourths of the mixture into glasses and place in the freezer for about 15-20 minutes or until set.
Prepare the strawberry gelée and spoon gently over the set panna cotta. Return to the freezer to set the strawberry gelée.
Reheat the remaining panna cotta until barely lukewarm and cover the strawberry gelée.
Decorate with rings made of tempered chocolate. The rings are made by spreading white tempered chocolate onto firm acetate and combing with an adhesive spreader.
While the tempered chocolate is still soft fold the plastic to meet the ends. Fasten with tape and let harden.  Store the tempered chocolate rings in a cool dry place.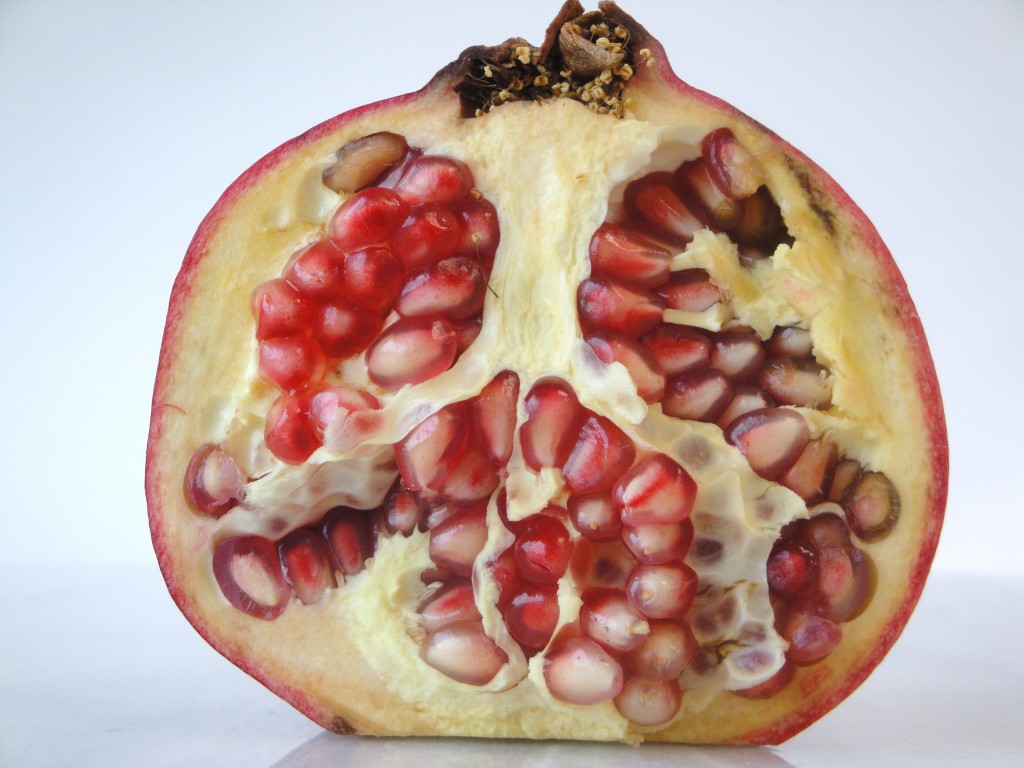 Strawberry gelée.
| | | | |
| --- | --- | --- | --- |
| ½ Cup | 4 oz | Strawberry puree | 120 g |
| 1 oz | 1 oz | Extra fine granulated sugar | 30 g |
| 1 | 1 | Gelatin leaves | 1 |
1. Gently heat the strawberry puree to barely lukewarm. Add the sugar.
2. Soak the gelatin in ice cold water for 3-5 minutes. Add to the above and stir until melted. If the gelatin has not dissolved, reheat just until lukewarm.