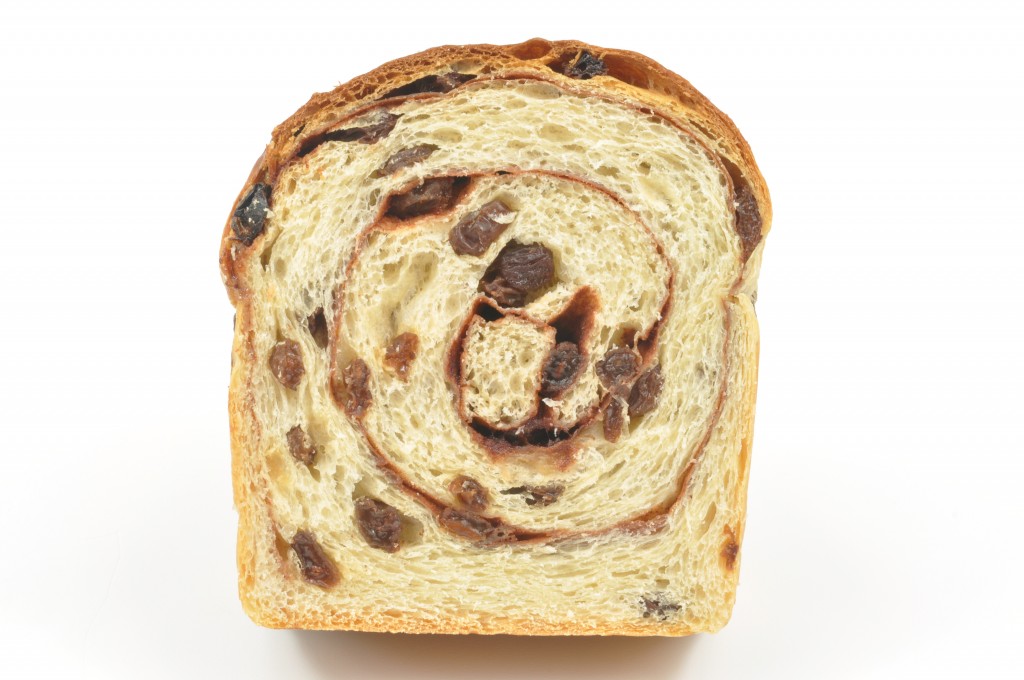 While I lived in Belgium I was puzzled why cinnamon was used in such large amounts in baked goods in the United States. Later I learned that the type of cinnamon used in North America and many European countries differ. American Pastry Chefs and Bakers mainly use Korintje and Vietnamese "Saigon" Cassia Cinnamon while many European countries use Ceylon Cinnamon. Most baked items can only use a small amount of Ceylon cinnamon since the citrusy and peppery notes it contains quickly become domineering. Vietnamese cinnamon, although not apologetic in flavor intensity works in sweet harmony with sugar, vanilla, caramel and butter.
Interesting to note that for centuries Ceylon cinnamon was considered the best in the world, however selective plantings and hybridizing made Vietnamese Cassia Cinnamon a true star, especially in cookies, breakfast items, breads etc.
In the United States raisin bread is often made containing a "cinnamon swirl". This swirl is obtained by rolling cinnamon raisin dough into a long rectangle. It is then sprinkled with a cinnamon sugar mixture and rolled up. For an unsurpassed result use high quality Vietnamese Cassia cinnamon. The recipe for cinnamon sugar is below; the raisin bread recipe is in |On Baking|, edition 3 on page 250.
Yield: 8 ounce, 240 gram
| | | | |
| --- | --- | --- | --- |
| | 1 oz | Vietnamese cinnamon | 30 g |
| | 7 oz | Extra fine granulated sugar | 210 g |
| | | | |
| | | | |