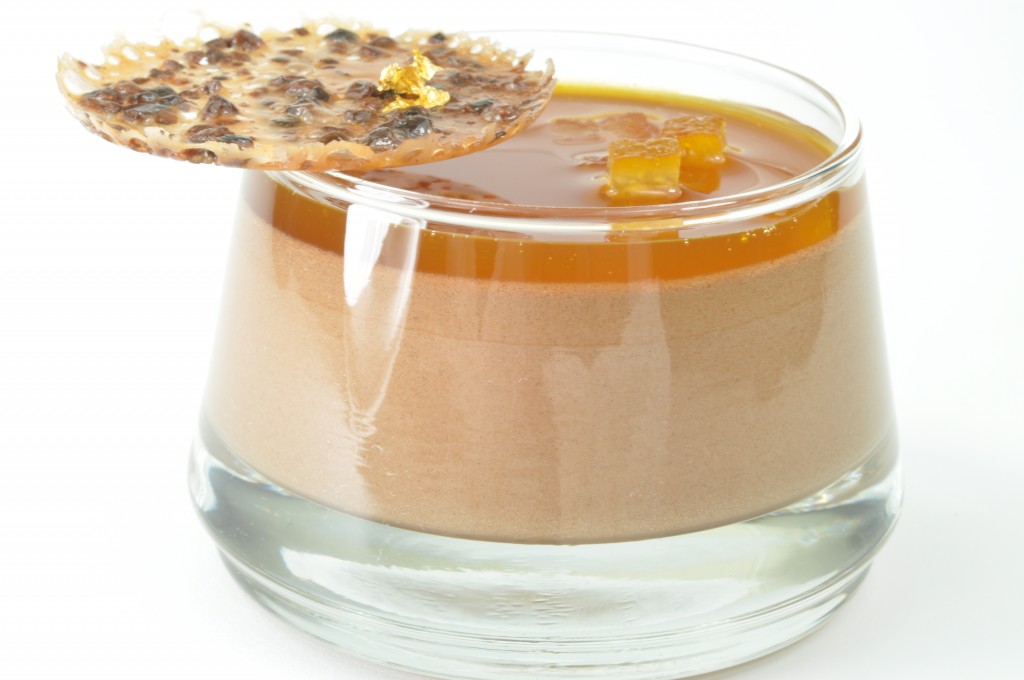 Chocolate mousse remains one of the most popular desserts in the world. Being so prevalent that chocolate mousse mixes are available everywhere and premade chocolate mousse can be found in the refrigerated section of many grocery stores. To differentiate your chocolate mousse, attention to detail and ingredients is very important. What I have found is that chocolate mousse made without egg white or yolk, renders a very nice and deep pronounced chocolate flavor. So much indeed that based on flavor alone it is one of my favorite methods of making chocolate mousse. The melting quality of this mousse is rather refined as well as it will not stick to spoons or knifes.
In school I have seen students obtaining great results using this method as it is a rather simple one. Chocolate mousse containing Italian meringue and or pate a Bombe naturally leave more room for error as there're more ingredients to juggle.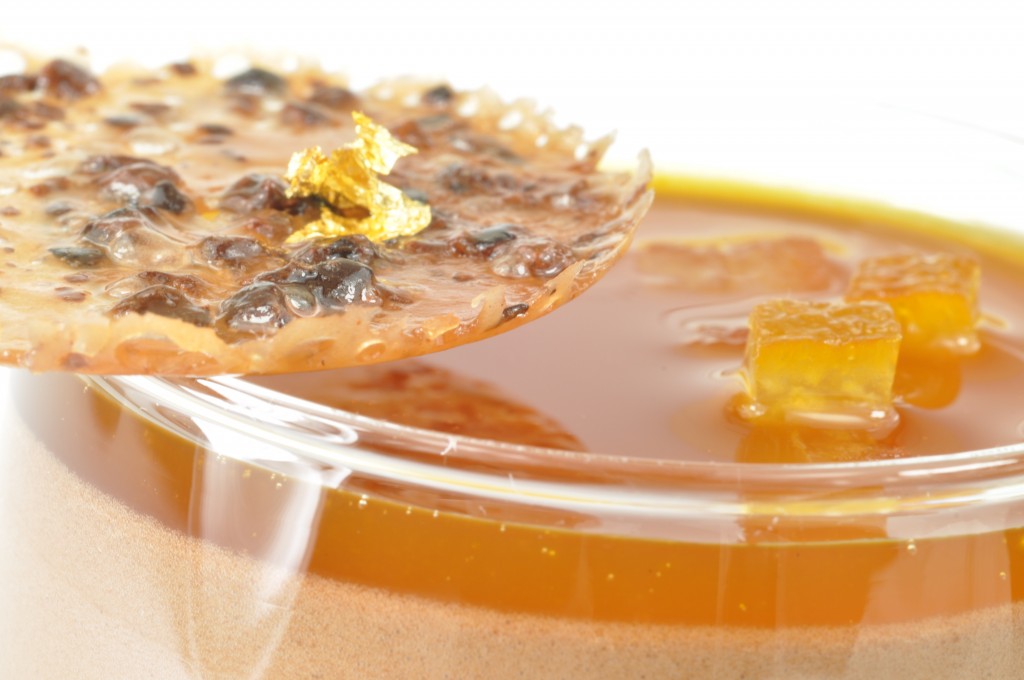 Chocolate Mouse with Passion fruit liquor
| | | | |
| --- | --- | --- | --- |
| | 11 oz | Milk | 330 g |
| | 3 | Gelatin sheets | 3 |
| | 15 oz | Chocolate (56-64% cocoa) grated fine | 450 g |
| | 2 oz | Passion fruit liquor | 60 g |
| | 1 lb 9 oz | Whipping cream | 750 g |
| | | | |
1.Whip whipping cream to very soft consistency. (Thick but slightly pourable)
2.Bring milk to a boil and remove from heat. Allow to cool for 2 minutes. Remove gelatin from water and press to remove excess water. Whisk into hot milk.
3.Pour half of milk-gelatin mixture into chocolate and whisk well. Gradually add remaining milk and whisk until smooth. Add liquor.
4.Allow mixture to cool down to at least or slightly below (or bring to) to (110°F) 43°C and add whipped cream all at once. Using a rubber spatula fold gently until combined.
5.Pour into glasses and place in refrigerator.
6.Pour passion fruit sauce (On Baking 3, page 536) on surface and Decorate as desired. Here with tuiles found on my site here.
<iframe src="http://rcm.amazon.com/e/cm?t=cheedd-20&o=1&p=8&l=as1&asins=B005J0OH8C&ref=qf_sp_asin_til&fc1=000000&IS2=1&lt1=_blank&m=amazon&lc1=0000FF&bc1=FFFFFF&bg1=FFFFFF&f=ifr" style="width:120px;height:240px;" scrolling="no" marginwidth="0″ marginheight="0″ frameborder="0″></iframe>