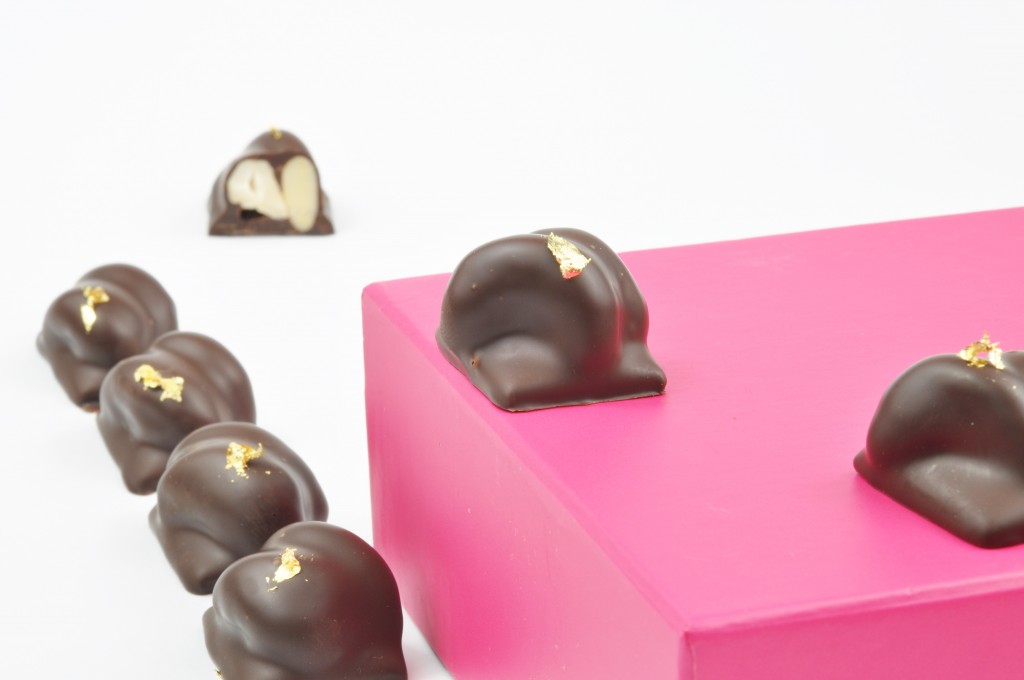 Top cancer researchers in the world agree that step number one in avoiding cancer is a healthy lifestyle which includes a healthy diet. Some fruits and vegetables are true winners in terms of anti-cancer containing compounds as well as some nuts.  A nut which stands above all others in terms of anti-cancer compounds is the cashew.  Not particularly used a lot in Western style baking and confectionary, partly because it is expensive and partly because it does not have the delicious aroma of hazelnuts or almonds. Two good reasons indeed why the cashew has been sitting in the background.
For this particular confection I wanted to keep the healthy compounds and oils of the cashews intact and did not toast and or caramelize the cashews. Neither did I want to make a toasted cashew paste and use it as a filling or mix the cashews in a delicious caramel or ganache. What I wanted to make is a simple and healthy snack, good for our children, the ones we love and  ourselves.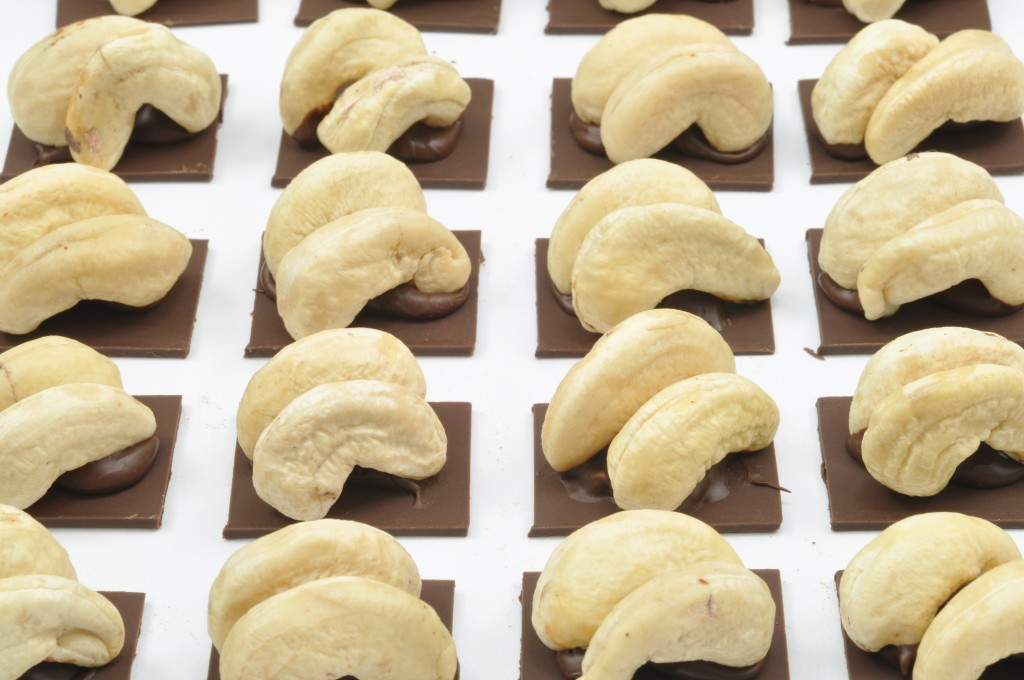 Chocolate dipped cashews
| | | | |
| --- | --- | --- | --- |
| | 17 oz | Dark chocolate couverture | 500 g |
| | 12 oz | Non salted non roasted cashews | 360 g |
| | | | |
| | | | |
| | | | |
| | | | |
| | | | |
Crystallize or temper the chocolate couverture. Spread approximately one eight of the tempered chocolate on a parchment or acetate sheet. Keep the remaining chocolate in temper by placing it in a microwave oven for a few seconds.
Cut the chocolate as soon as it has set in squares 1.2 cm x 1.2 cm (0.5 inch)
Pipe a few drops of tempered chocolate on each chocolate square and place two cashews on each.
Dip each cashew assembly into tempered chocolate and place on a parchment lined sheet.
Decorate with edible gold leaf if desired.