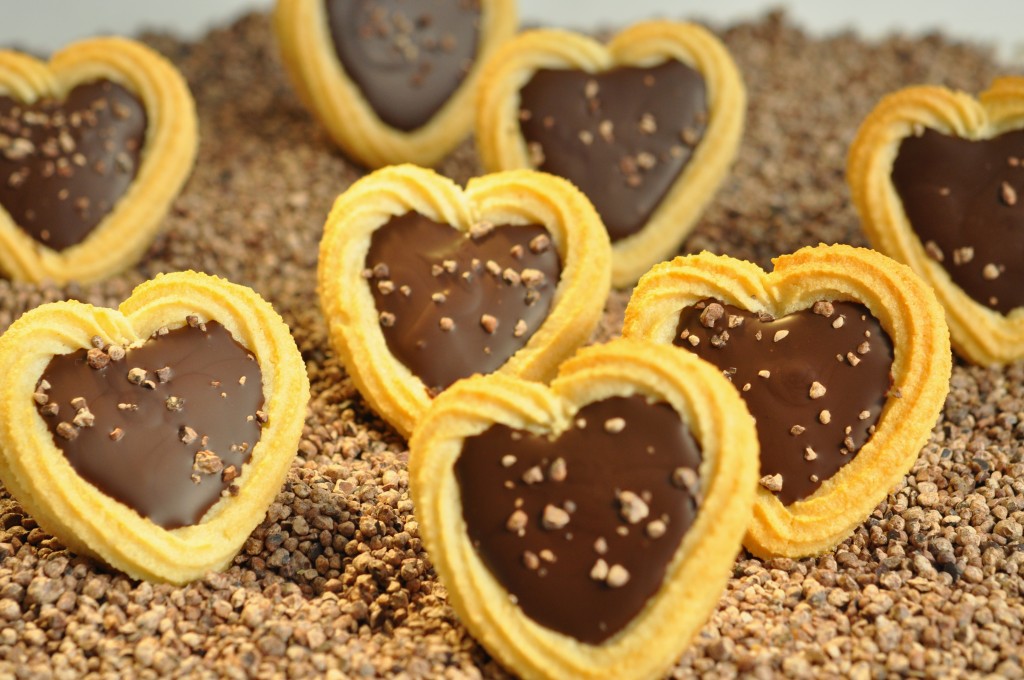 For the weeks leading up to the day of love, I am sharing some of the things which I find of interest and which could be possibilities to serve on or before Valentine.   The first in the collection is a shortbread finished with raspberry jam, almond macaronade and chocolate. It is an excellent petit four sec which perfectly pairs with espresso or earl Grey tea.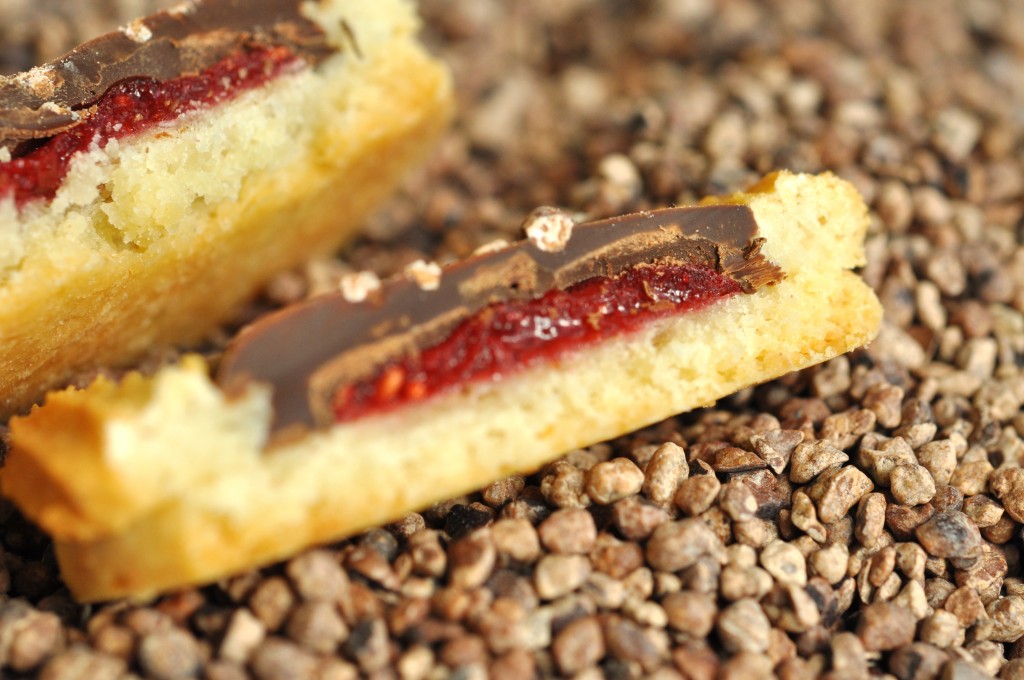 Getting It All Together!
1. Roll out coconut shortbread (or use hazelnut shortbread) (recipe for coconut shortbread is in On Baking pg 389) and cut into hearts. Bake at 375°F (180°C) until a hint of color appears.
2. Pipe a border of Almond macaronade (recipe On Baking pg 343) on the edge.
3. Fill with raspberry jam and bake until golden.
4. Once cooled, temper couverture chocolate. If desired thin the chocolate with 5 % grapeseed oil for easier flowing.
5. Pipe the chocolate into the center of the heart and sprinkle with cocoa nibs.