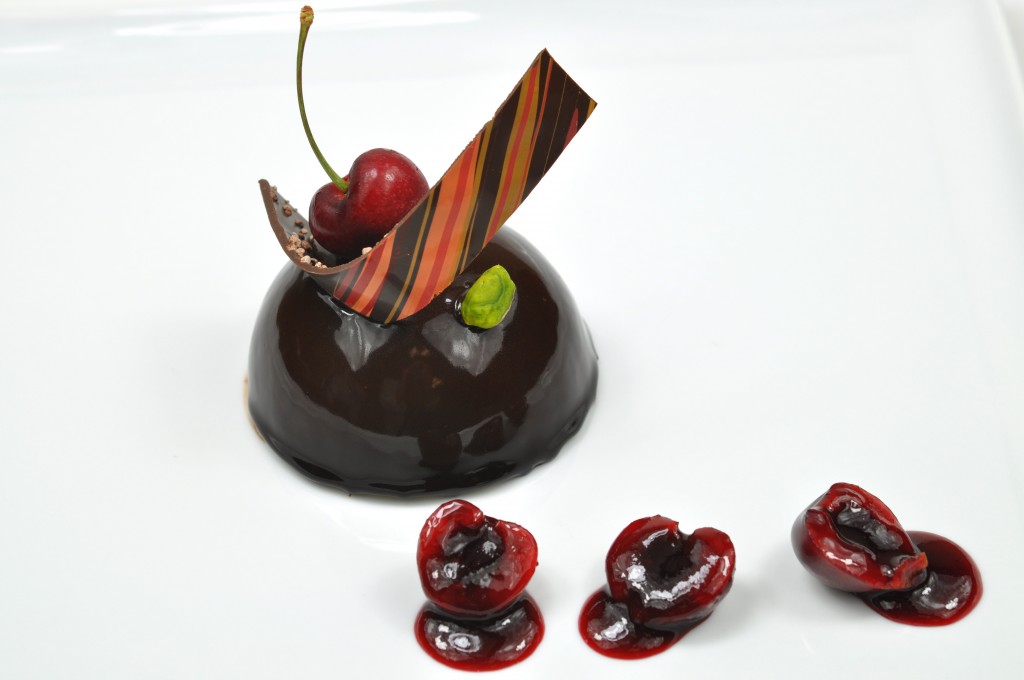 At times a pastry chef has to make desserts which address certain dietary needs. Sometimes the product needs to be without gluten, lactose, salt or it may require having high fiber content. Some people chose or by doctor's order need to reduce their sugar intake.
Making ingredient changes in desserts can be easy or challenging. Something easy for example is preparing lactose free pastry cream. All we have to do is switch the dairy milk to soy or almond milk and we obtain good results.  Recently I have done some research with an all natural product named SteviaCane, a combination of sugar and Stevia. It allows us to make desserts with half the amount of sugar, but with the same sweetening level outcome. If a recipe calls for let's say 1 lb (450 g) of sugar you would only use 0.5 lb (225g) of SteviaCane.  For people who want to reduce their sugar and consequently their calorie intake, SteviaCane is a great solution.
When working with SteviaCane I usually make a few adjustments to the recipe in order to obtain professional and good final results. Remember, by using SteviaCane instead of sugar, we are essentially reducing the sugar by 50% and thus also reducing the moistness level naturally provided by sugar. Therefore in order to produce good cakes, cookies, pie fillings etc it is important to bring in moisture in some other ways.  Some moisturizing agents which have proven to be very effective include buttermilk, apple sauce and prune or raisin puree. If a recipe calls for 1 lb (450 g) of sugar, I would use 8 oz (225 g) SteviaCane and about 4-6 oz (120-180g) of any of the above mentioned moisturizers.  If making a pound cake, I would use buttermilk, for brownies I prefer raisin puree, for apple pie, I use apple sauce. Like everything else, best results are obtained by testing and fine tuning.
For this cheesecake I found that simply adding milk was the best option to obtain a silky smooth texture.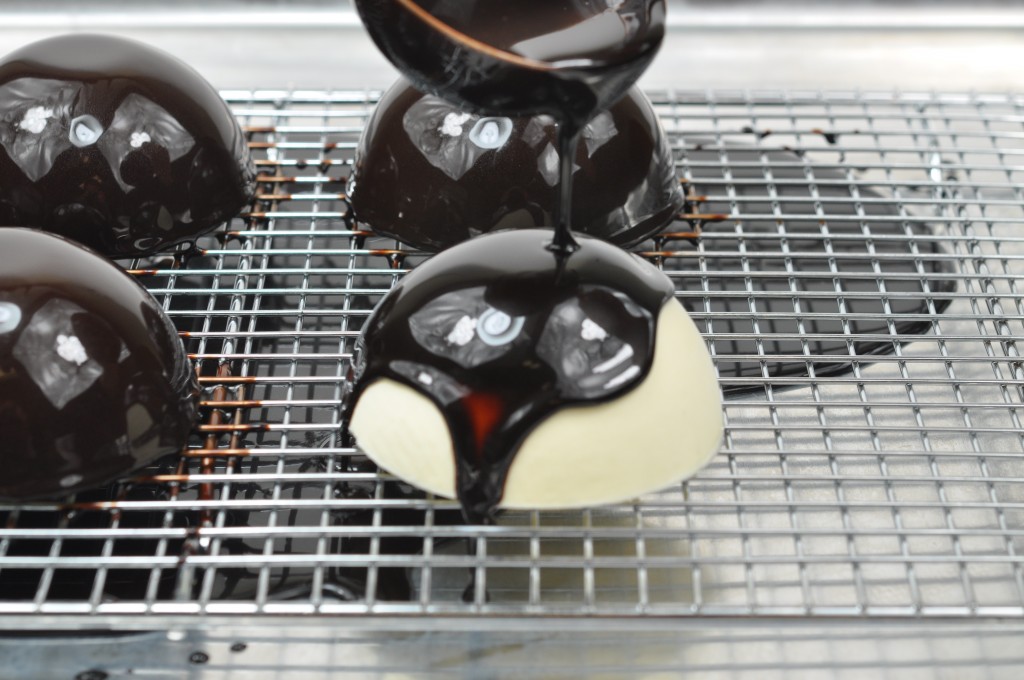 Cheesecake with SteviaCane
| | | | |
| --- | --- | --- | --- |
| 4- eight oz packs | 2 lb | Philadelphia Cream cheese | 900 g |
| 1 Cup | 5 oz | SteviaCane | 150 g |
| 4 | 4 | Large eggs | 4 |
| 1 Cup | 7 oz | Sour cream | 210 g |
| ¾ Cup | 6 oz | Milk | 180 g |
| 1 Tbsp | 0.5 oz | Vanilla extract | 15 ml |
| 2-3 Tbsp | 1.5 oz | Amaretto | 45 ml |
| 4 Tbsp | 1 oz | Flour | 30 g |
| | | | |
| | | | |
| | | | |
| | | | |
| | | | |
| | | | |
| | | | |
| | | | |
| | | | |
| | | | |
Allow the cream cheese to come to room temperature before mixing. On low speed blend the cream cheese and SteviaCane until blended and no lumps remain.
Add the eggs one at a time waiting for the previous added amount to be fully incorporated. Scrape bowl often between mixing.
Gradually add the sour cream and scrape, pour in the milk gradually. Add the vanilla extract and Amaretto. Pour the batter into silicone domes or finish as a standard cheesecake.
Bake in a 325F (160C ) oven using a water bath. Bake until the cakes no longer trembles, about 40 minutes for small domes and about 60-70 minutes for a large cake.
Chill and finish as desired. Picture shows the cheesecakes being coated with Cocoa gelée (see On Baking
To purchase SteviaCane online you can visit this store: