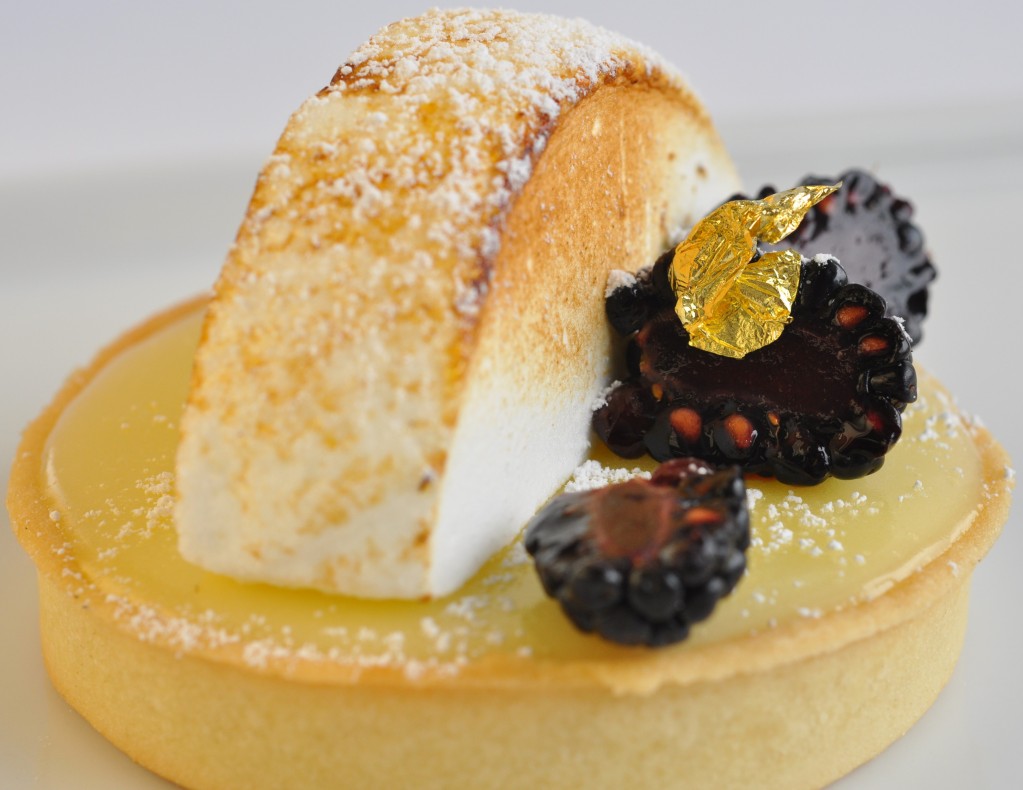 To me, the most magnificent scent on our planet is bergamot. In food, the essence of this tiny citrus is most commonly added to black tea and consequently becomes prized Earl Grey tea.  Several years ago I went through my "Bergamot phase", where I experimented endlessly with this remarkable essence, and truthfully my love for bergamot is as strong as ever.  Partly because bergamot is able to create a sense of luxuriousness in desserts like few other ingredients can. The other reason for my love affair, is that nearly everyone who taste desserts containing bergamot, is immediately captivated.
Adding bergamot to a lemon or lime curd is certainly a very natural addition where the flavors harmonize perfectly and a perfect match is obtained. No discussion there.
The lemon-lime curd which I feature here is one of my favorite methods which I have used for a long time. It is quick to prepare (does not require to be stirred over a double boiler for one hour) and the texture is simply unsurpassed.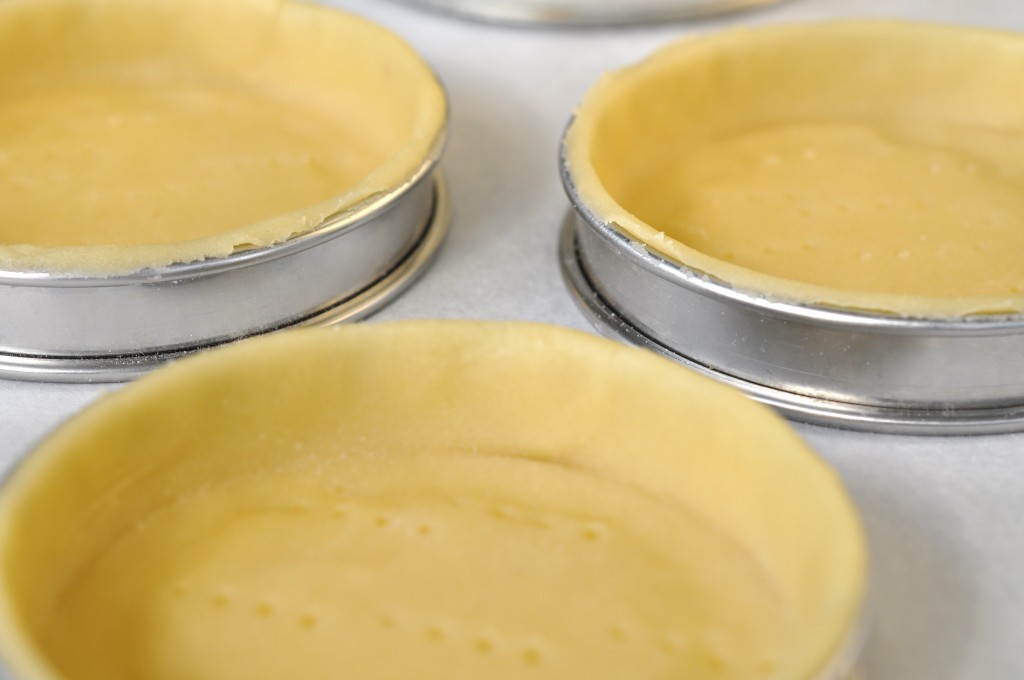 Getting it all together!
Prepare the tart shells first with coconut tart dough as featured in On Baking on page 389 or use sweet almond tart dough as shown on my site here . Bake fully and let cool. The curd should not be made before the tart shells are fully baked since the curd has only one final "setting". The curd can also be used and works especially well for certain fillings in cakes or entremet.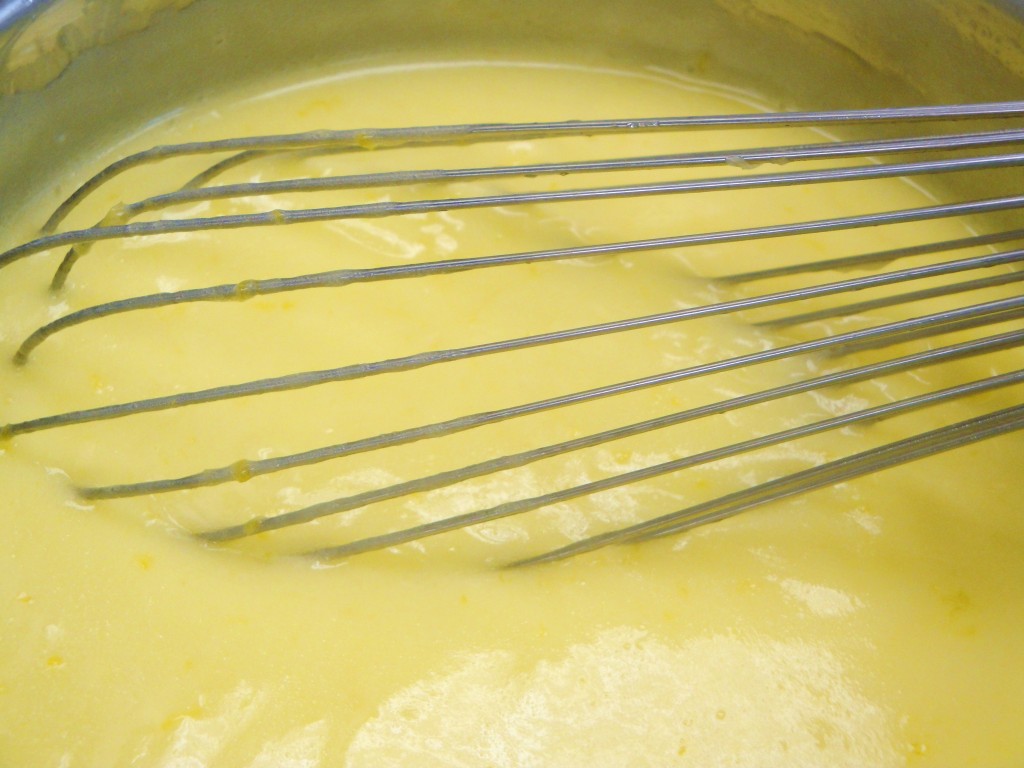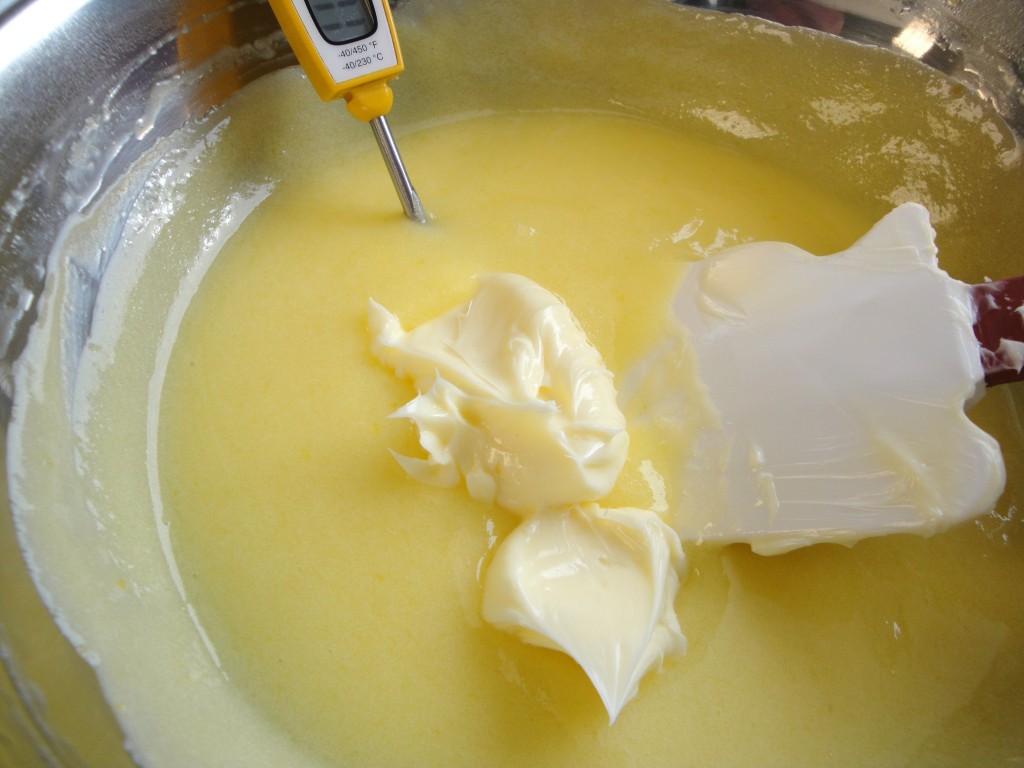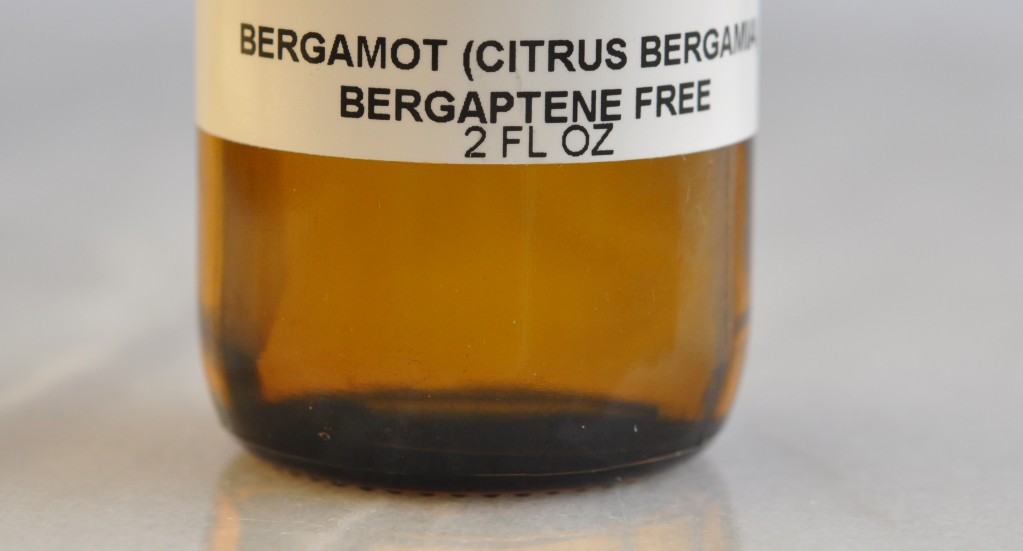 Lemon – Lime Curd with Bergamot
Yield: Curd for 12-14 individual tarts
½ Cup
(4 oz)
Extra fine granulated sugar (A)
120 g
½ Cup
(4 oz)
Half lemon-half lime juice
120 ml
1Tablespoon
(1 Tbsp)
lemon zest
2.5 g
2
(2)
Large eggs
2
½ Cup
(4 oz)
Extra fine granulated sugar (B)
120 g
1 ½ Sticks
(6 oz)
Unsalted butter,

soft

180 g
Essential oil of bergamot for food use: a few drops
In a non reactive saucepan bring to a boil sugar (A), lemon -limejuice and zest.
In a separate bowl whisk the eggs for 30 seconds. Add sugar (B) and whisk vigorously for 1 minute. Pour one fourth of the boiled mixture to the eggs while whisking rapidly. Pour the tempered eggs into the remaining boiled mixture and whisk vigorously until the mixture comes to a rapid boil and bubbles thick like honey. Ensure that the mixture boils as this ensures a proper "set" obtained from the eggs.
Remove from heat and pour thru a sieve (If desired). Let cool to 125°F (53C°). Stir in the SOFT butter. If any butter lumps remain, heat lightly in a microwave oven.
Add a few drops of Bergamot essence for food use. Pour the curd immediately into the tart shells and place in the refrigerator.
When cold cover with Italian Meringue (On Baking pg 417) or Crème Chantilly.