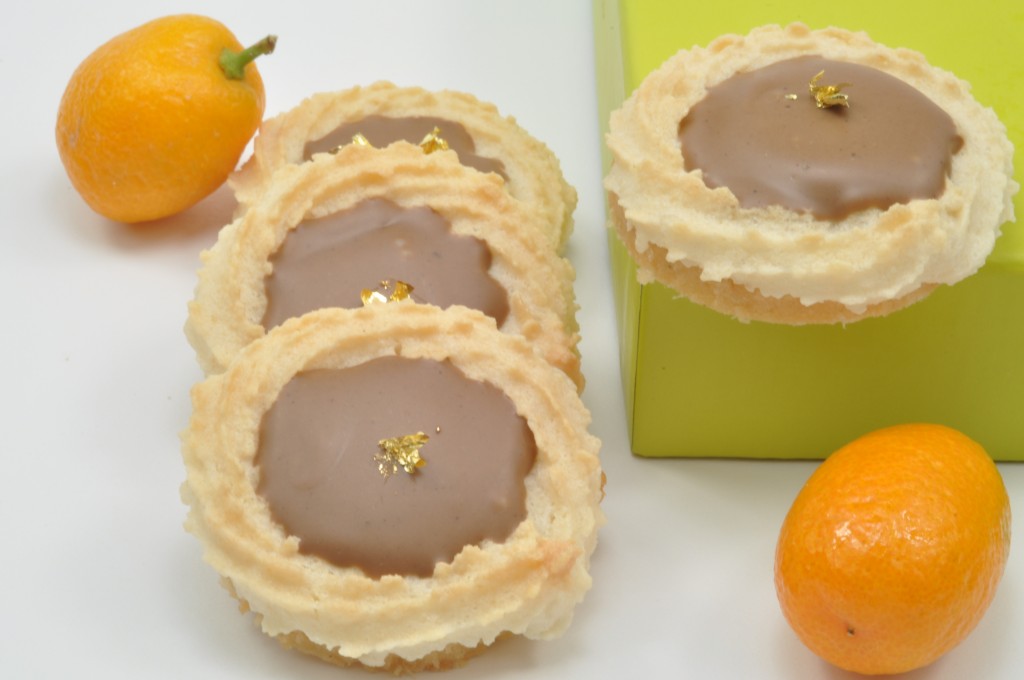 Many grocery stores in the world carry machine made cookies/petit four/biscuits which are made with pure butter, good quality chocolate and natural ingredients. This certainly makes it more challenging for us in the pastry lab to produce these products which surpasses the competition. One advantage we have is that many of our cookies/petit four can easily be adjusted to the seasons or specific holidays. A second benefit is that we can use ingredients which have a rather short shelf life which the giant manufacturers cannot.  Another plus is that some cookies are only amazing the day they were made. Take for example a chocolate chip cookie, highly desired when they are soft and chewy which can only be produced by a bakery/Patisserie/home. Interesting about these cookies is that in many parts of the world these are baked to a crisp state. In the United States, the crisp version of chocolate chip cookies are primarily made by the giants and packaged.
Petit Four
Roll chilled coconut shortbread* 2.5 mm (1/8 inch) thick. Cut into circles and bake at 180°C (375°F)) until blond in color- not golden brown.
Using a small star tip pipe a border of almond macaronade* on the edge.
Return to same degree oven and bake until golden color. If needed use a double baking sheet to prevent excess browning of the bottom.
Once cooled place a slice of candied kumquat in each petit four.
Fill with crystallized milk chocolate or low cocoamass dark chocolate. (Or a blend of the two)
*Coconut shortbread recipe on Pg 389 in On Baking, second edition or Pg 382 in On Baking third edition.
* Almond macaronade recipe on Pg 343 in On Baking, second edition or Pg 338 in On Baking third edition.