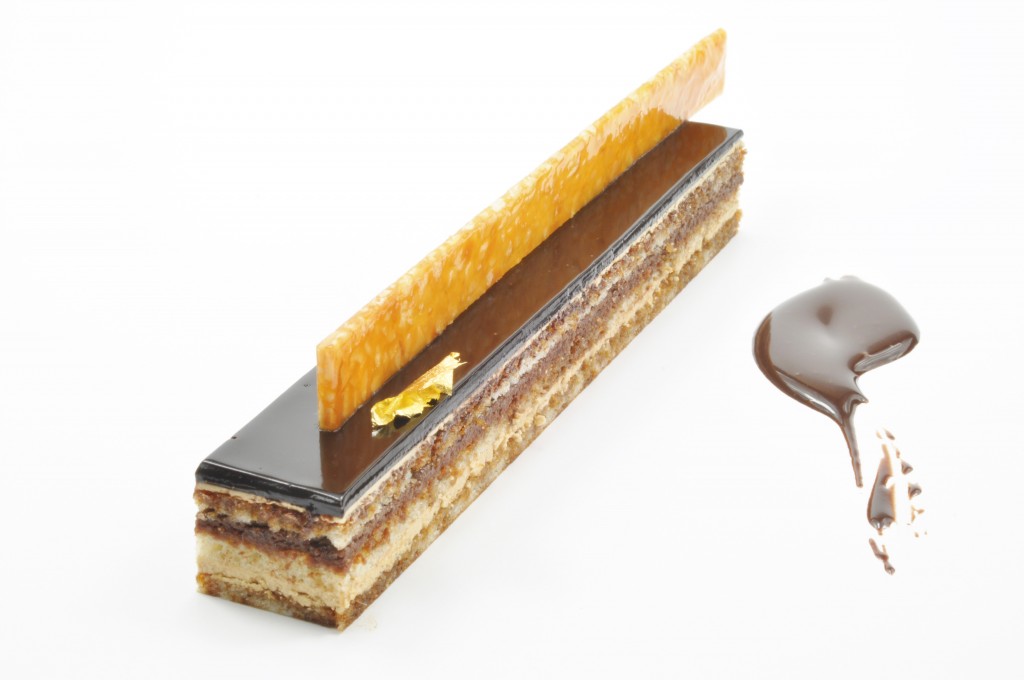 Few desserts possess an air of luxury as much as the gateau Opéra does.  A true classic which combines some of the most refined flavors we have on earth: coffee, chocolate and almonds. Our customers respond to it very well as these flavors are enjoyed by nearly everyone
Opéra is rather rich and a small piece is usually sufficient. On occasion, I have served Opera along chocolate sorbet to cut the richness somewhat, but in all honesty, Opera is pure perfection and just delicious by itself.
One of the great attributes of Opera is that it not only freezes very well, but it also is easily made into an entremet to be sold in a patisserie, cut for a plated dessert or served as a petit four.  On an entremet, oftentimes the word Opera is written but for smaller servings one can use his/her imagination.
For a plated version of the opéra I find nougatine a very effective decoration and a further enhancement to this delicious dessert.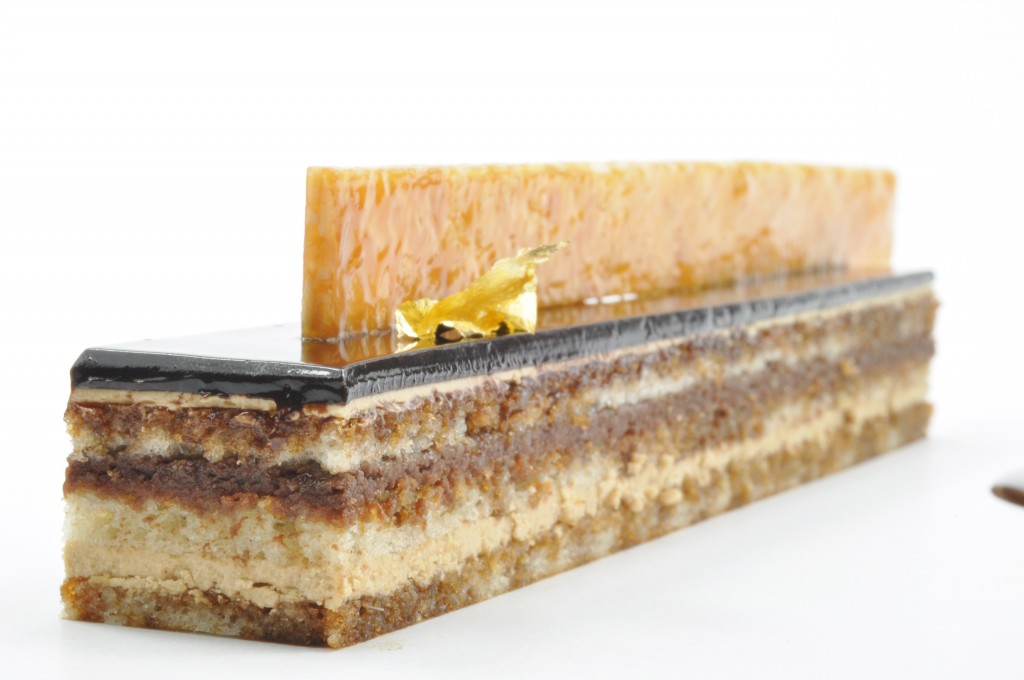 The recipe for Opéra can be found in On Baking on page 661.
The recipe for the chocolate caramel sauce in On Baking on page 550