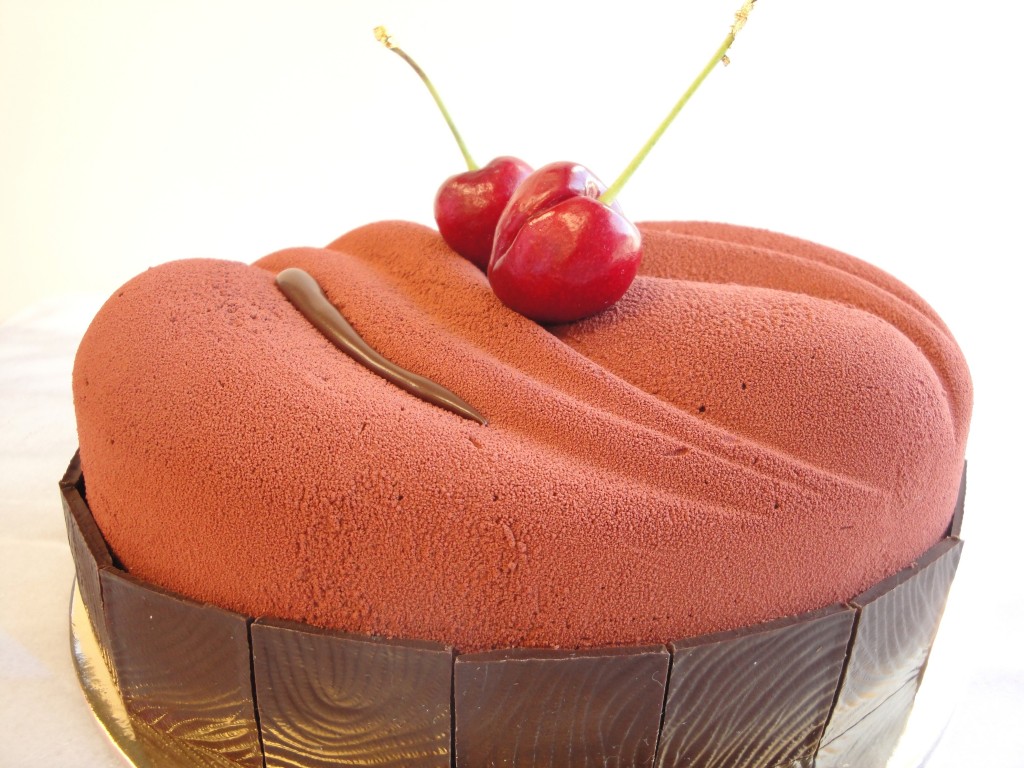 Chocolate mousse is without a doubt one of the great classics of the pastry world and it certainly is one of my favorites.  A perfect chocolate mousse should be creamy, light and airy with a rich chocolate flavor. However, if the chocolate mousse is paired with other flavors it is important not to use chocolate with a very high cocoa content, as this can cause the mouse to completely overshadow the other components.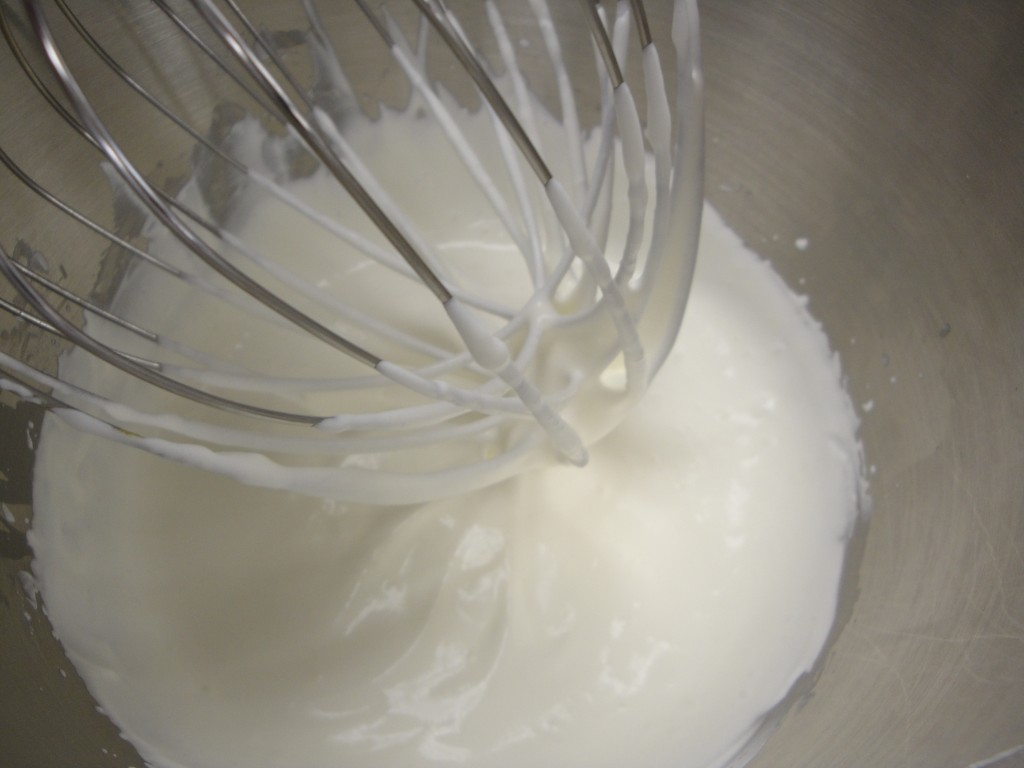 For a caramel chocolate mousse it is essential to start with a well made caramel. A good caramel flavor is obtained by caramelizing sugar to a rich honey color, basically, right before the caramel releases smoke. If the caramel is too light in color it will result in an overly sweet final result without the desired caramel flavor.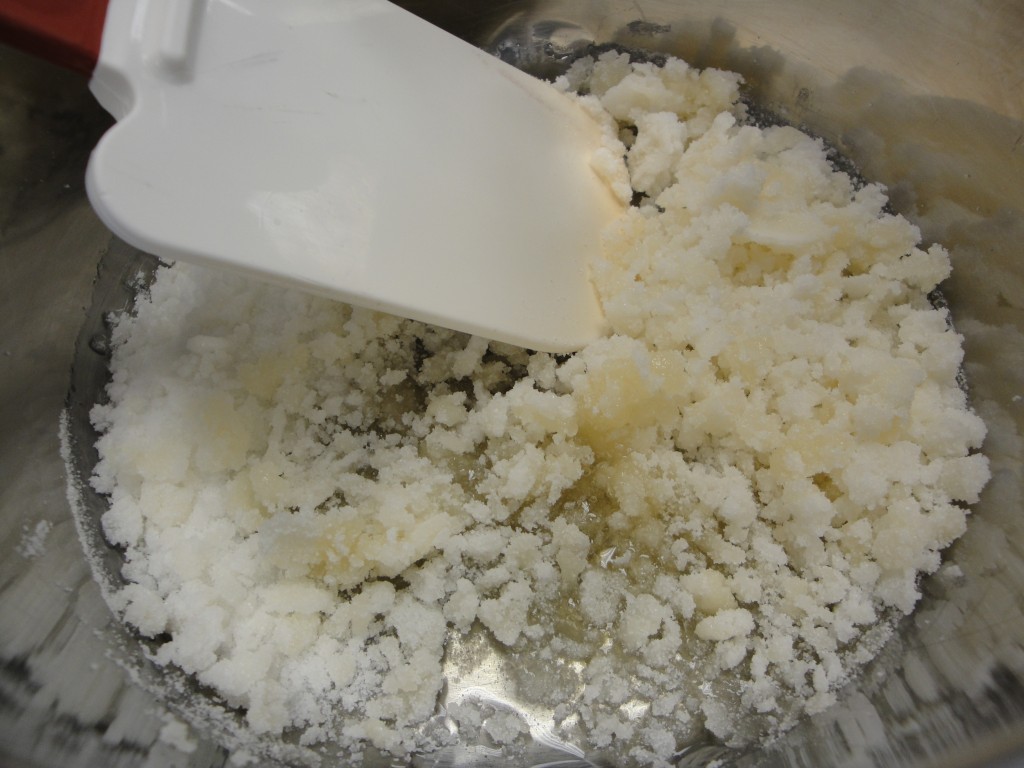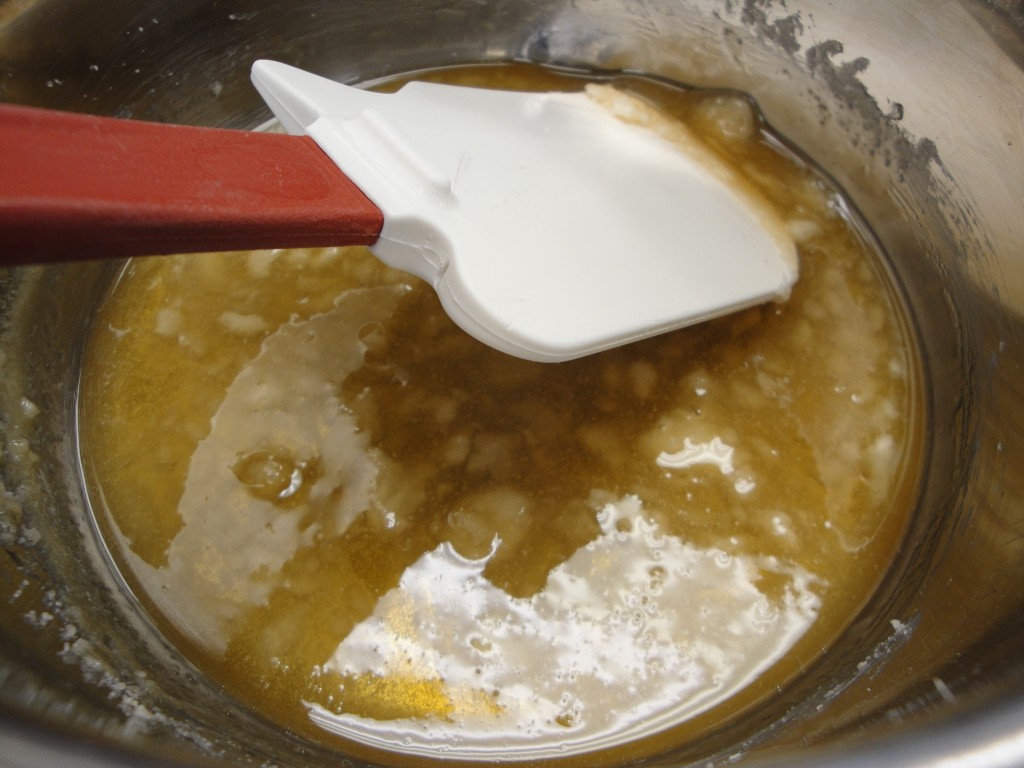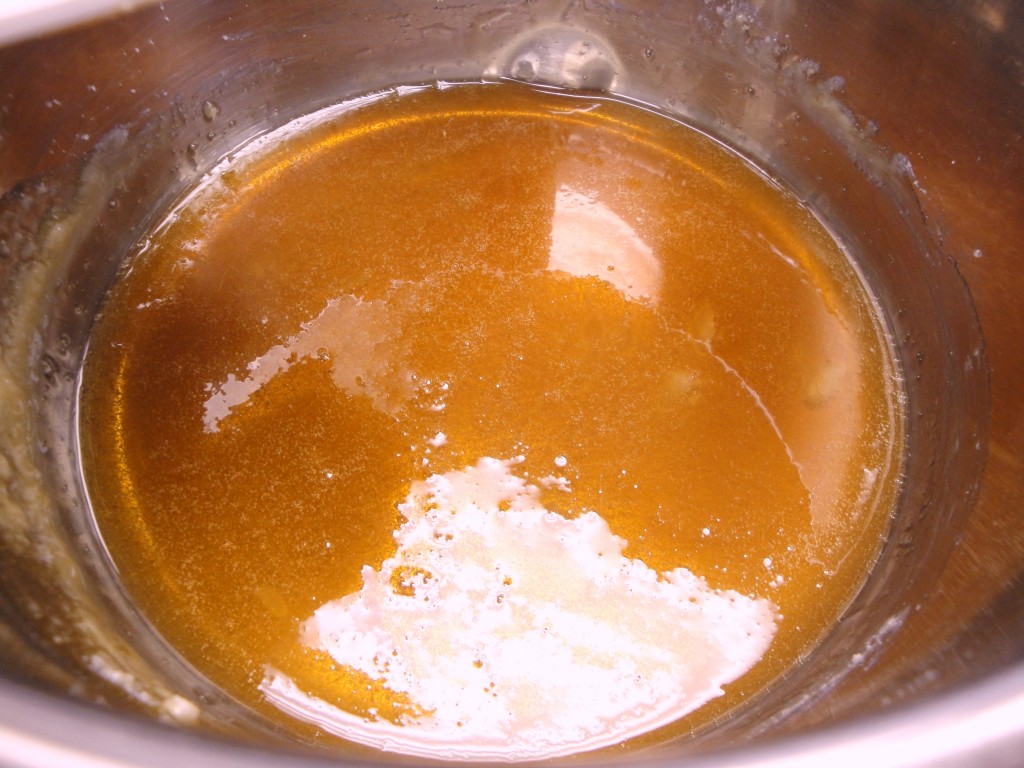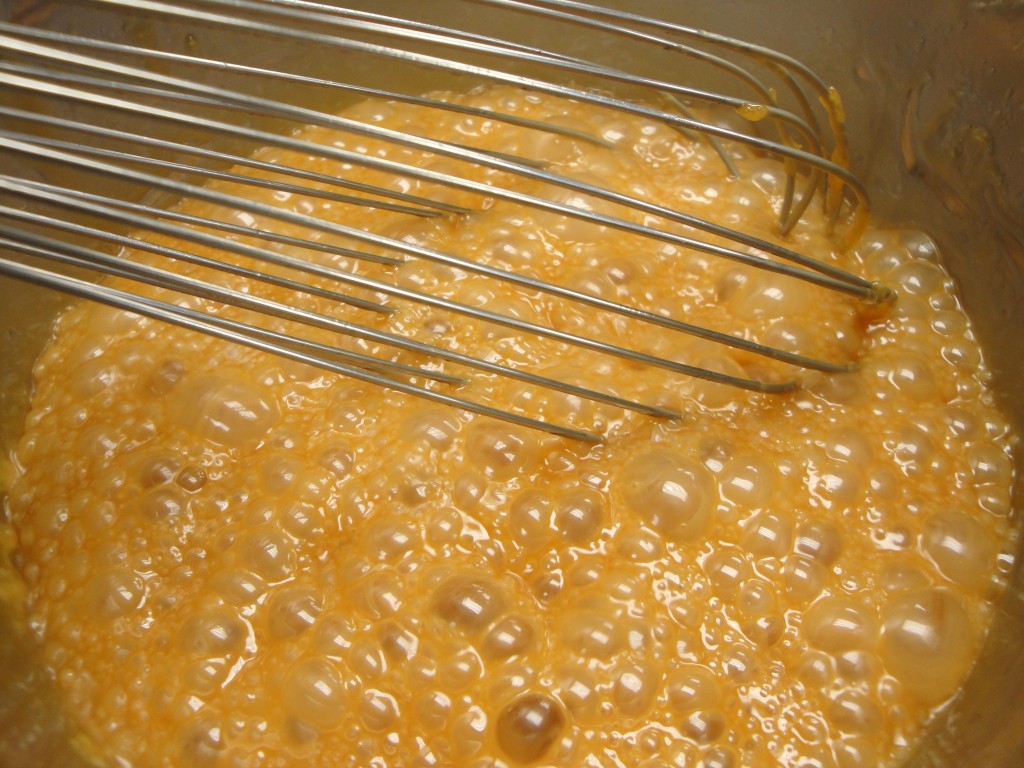 Caramel chocolate mousse pairs well with coffee, star anise, cinnamon, cherries, limes and certain teas. Make certain to serve chocolate mousse not too cold, the best flavor and texture is achieved when it is removed from the refrigerator 30-60 minutes before being served. (Depending on size)
Getting it all together!
A well made chocolate mousse is one of the few desserts which can be delicious without any other elements present and can work perfectly served in a glass or other contemporary container. The entremet or torte shown is made in a plastic mold but certainly anything will work. Once the mousse is prepared the setting process starts, therefore it needs to be immediately filled into the selected vessel. Otherwise delicate air cells will be damaged and the mousse will be heavy. The cocoa content of chocolate will have an effect on the final favor and the firmness of the mousse.
Well wrapped, chocolate mousse can easily be kept in a freezer for up to a week. I am especially fond of pairing a caramel chocolate mousse with Italian amarena cherries. The sweet tartness and complex flavor of the wild amarena cherries make this dessert extra special. Many fresh fruits will deteriorate and release juices when defrosted, therefore it is usually better not to introduce fresh fruits if you are planning to freeze the mousse.  On the bottom of the entremet I have placed a disk of prebaked hazelnut tart dough. This recipe can be found in the On Baking book or on this site under Meyer lemon tarts.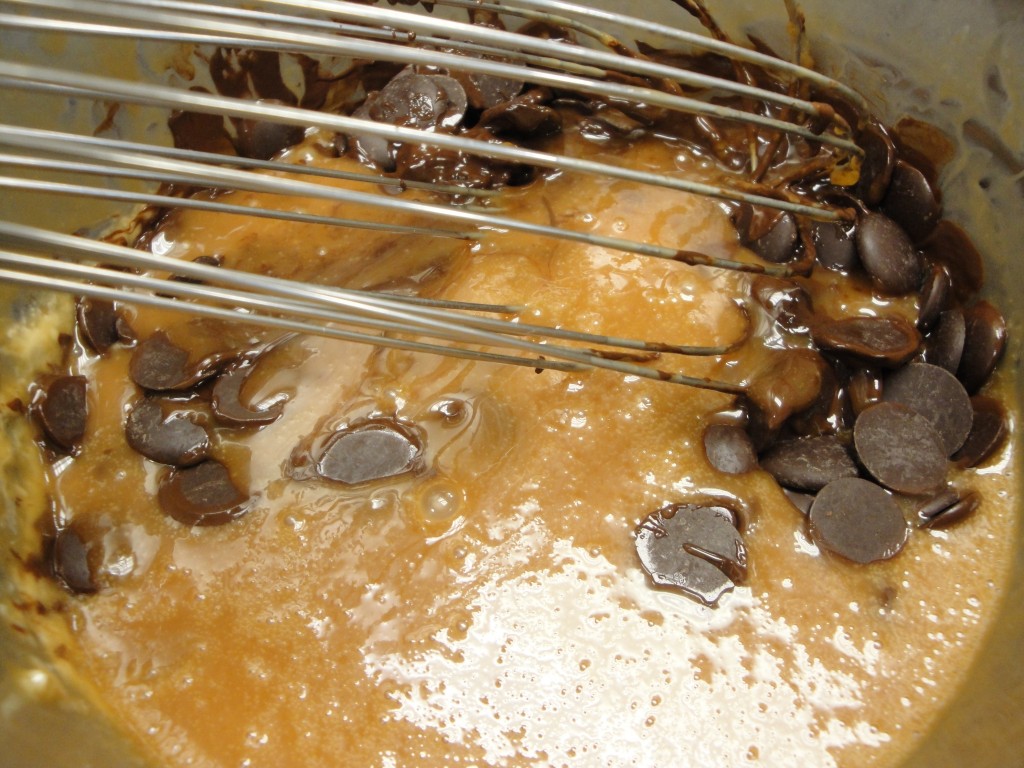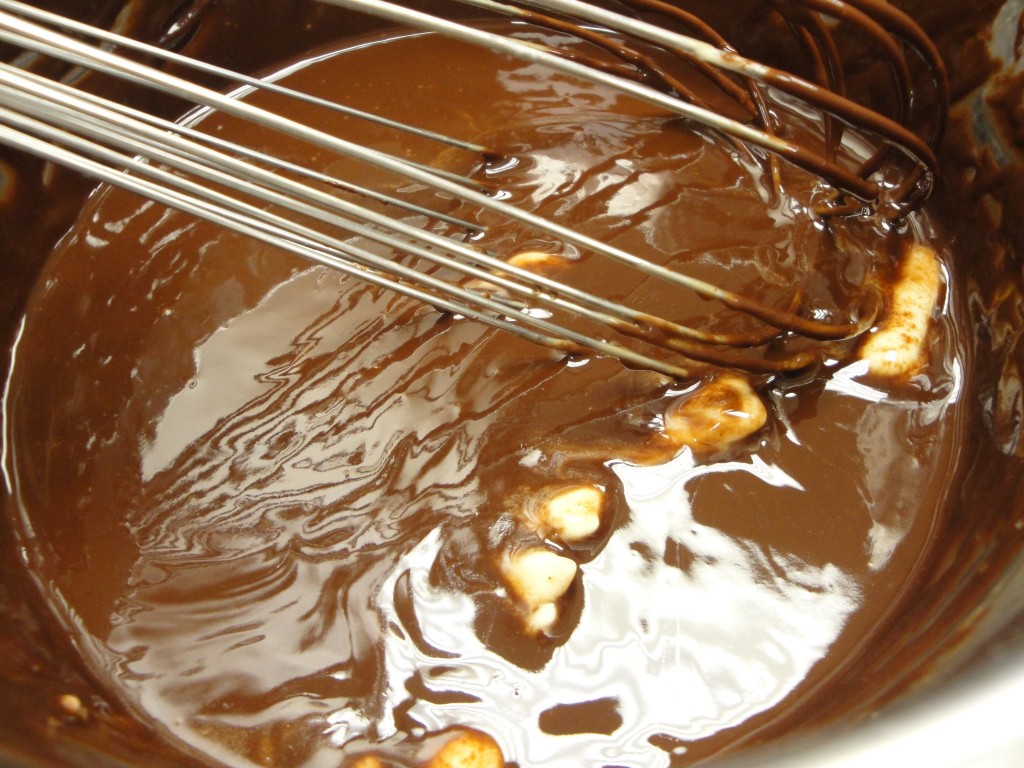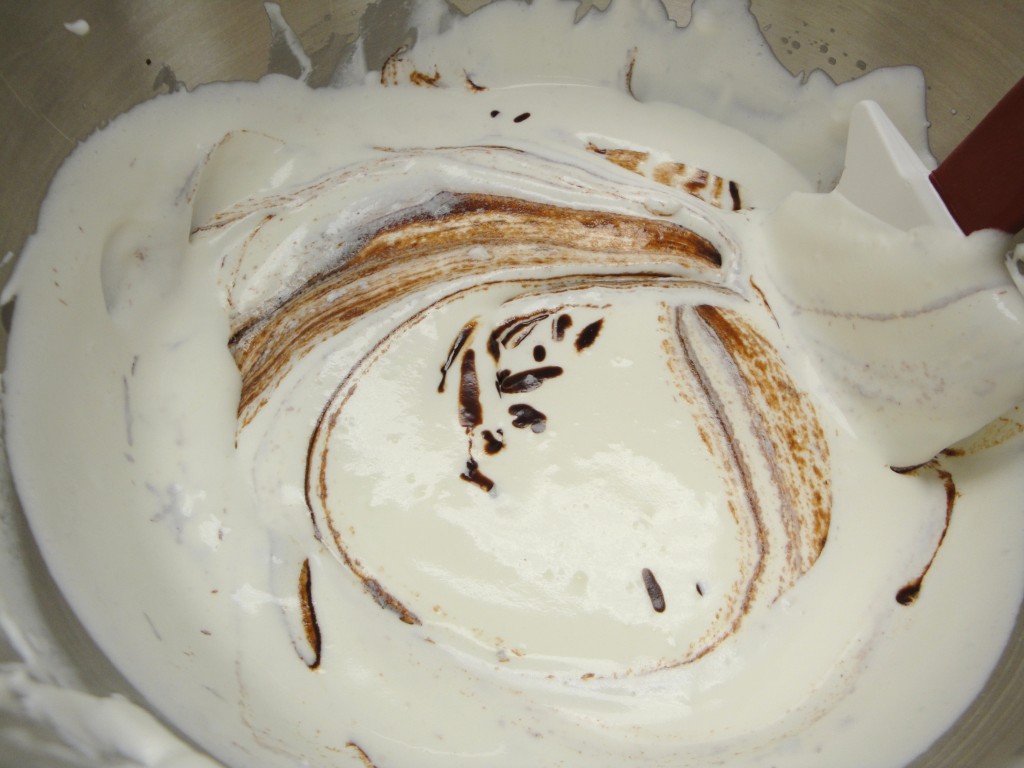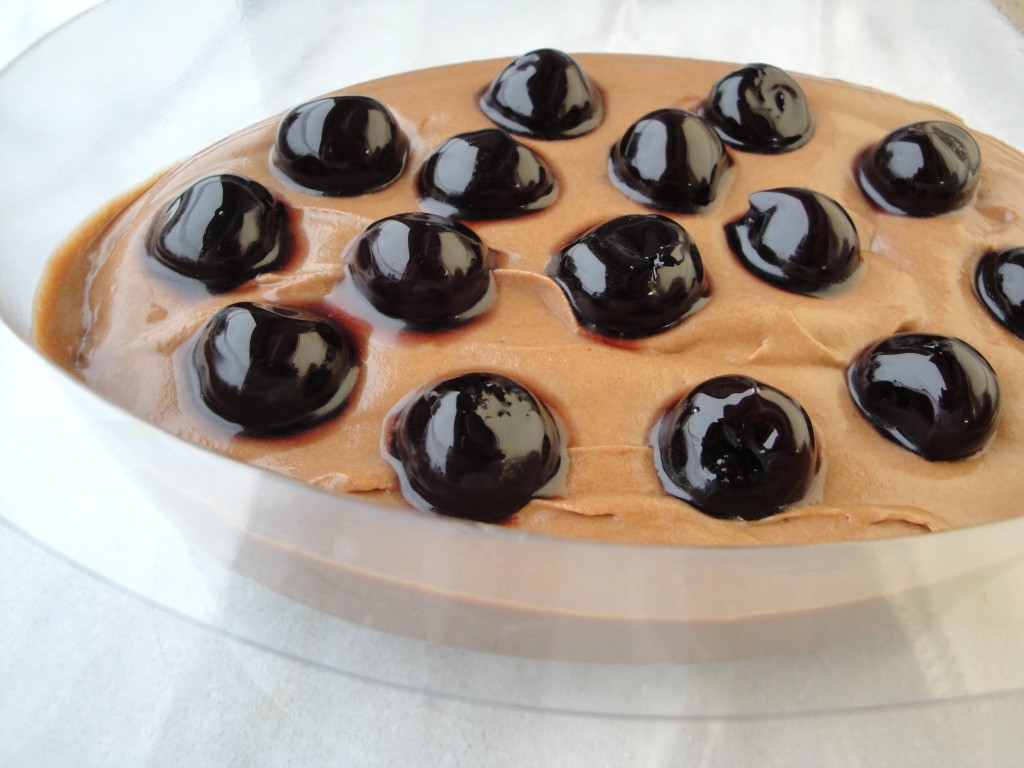 Caramel Chocolate Mousse
Yield: Mousse for 10 servings
2 Cups
(16 oz)
Whipping cream (a) (34-36% fat)
480 ml
¾ Cup
(6 oz)
Extra fine granulated sugar
180 g
¾ Cup
(6 oz)
Whipping cream (b)(Boiling hot)
180 ml
6 oz
(6 oz)
Chocolate couverture 64% cocoa
180 g

Amarena cherries as needed
Whip the whipping cream (a) to a very soft consistency as shown in the picture. Do not whip to medium peaks. Set aside at room temperature.
In a saucepan stir the sugar using a heat resistant or rubber spatula to a deep golden caramel. Pour into the caramel the hot heavy cream (b) and stir the mixture over medium heat until no caramel lumps remain. Remove from heat. Stir in 3 TBSP (1.5 oz) (45 gram) unsalted butter.
Add the chocolate and whisk to a smooth ganache. Let cool to 108°F (42°C).
Gently fold in the soft whipped cream (a). Immediately place the mousse into the desired mold or glasses.
Place in a refrigerator or freeze. To be unmolded the mousse will have to be frozen overnight. Once unmolded spray with a mixture of 50% chocolate and 50% cocoa butter as shown in On Baking.
Decorate as desired.