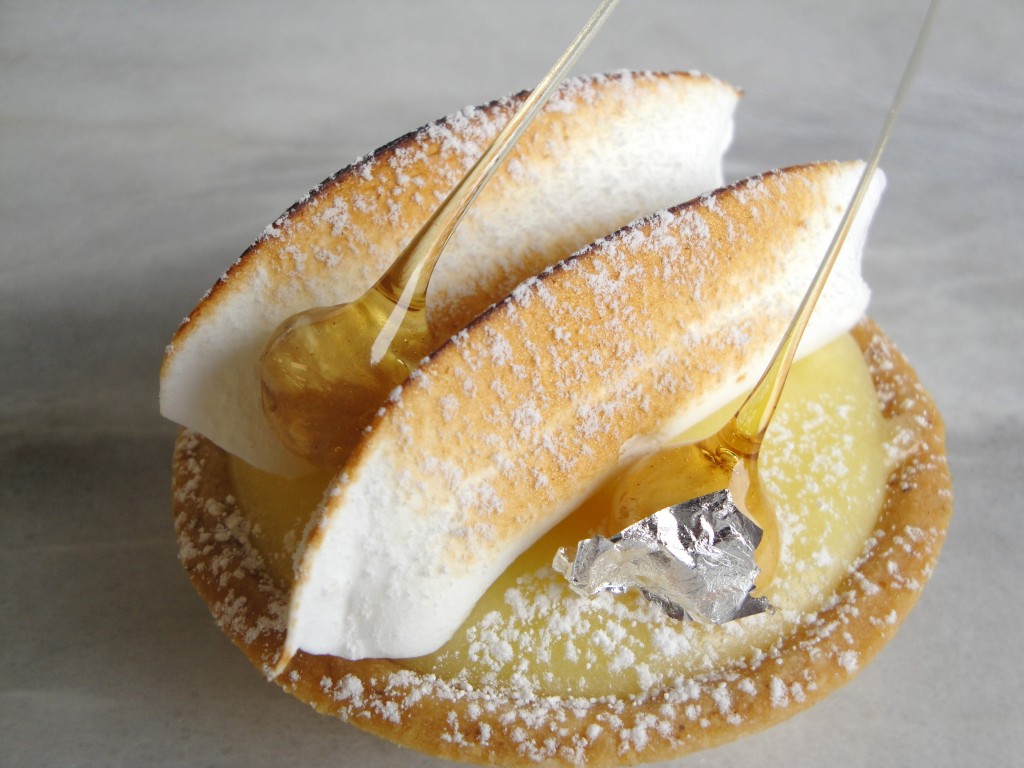 Meyer lemon tarts
Citrus ads a sense of elegance to desserts like no other fruit can. Using a good recipe and following proper technique, citrus strikes a wonderful balance between sweet and tart. To this, add the incomparable aroma of citrus and you have a startling dessert.
The most amazing essence of the citrus family is without a doubt bergamot. Unbelievable, but the essential oil of bergamot is present in nearly half of all women's perfume and about a third of all mans cologne. Second to bergamot is the astonishing essence and flavor of Meyer lemons. With an aroma of lemons and a touch of mandarin orange they are amazing and multitalented in the pastry kitchen.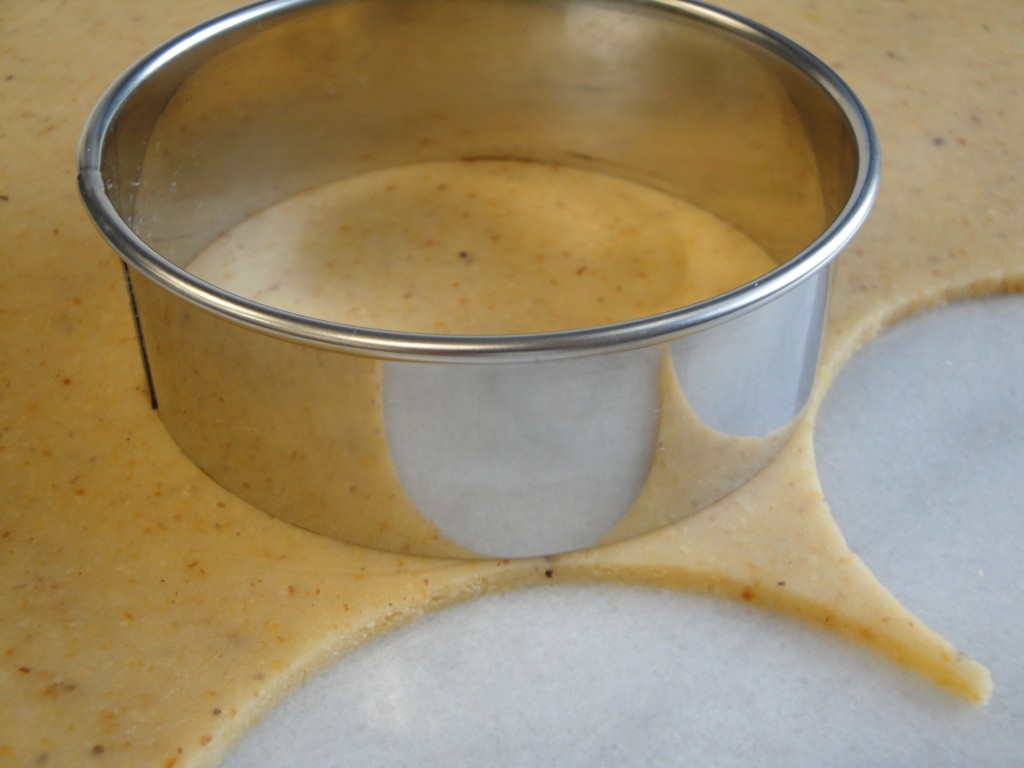 The peel of Meyer lemons is very thin which makes them great candidates for candying. Candied Meyer lemons in hazelnut gelato are nothing short of wonderful. For a simpler method, the peel of the Meyer lemons can simply be zested and added to an endless array of desserts.
Lemons are always a good match with hazelnuts but the essence of mandarin oranges in Meyer lemons works even better.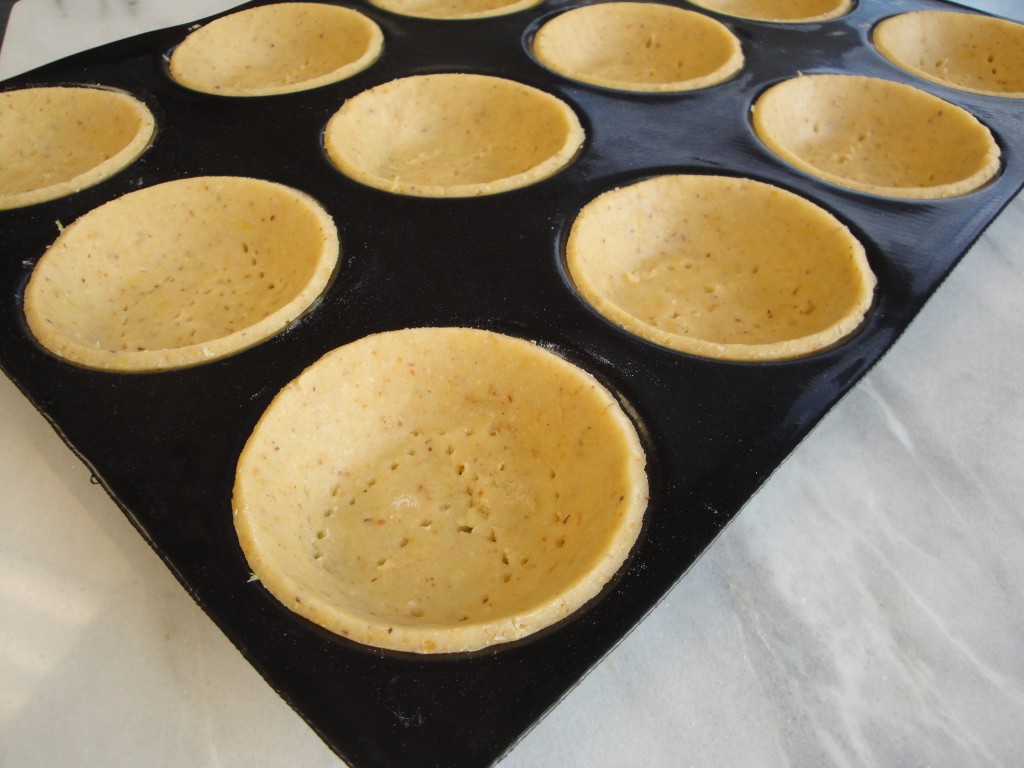 Getting it all together!
If you're like me and like a well balanced lemon curd, slightly on the tart side and not too sweet, then proceed. If you have been looking for a quick lemon curd this one is it. This curd does not require you to be busy over the stove for 1 hour. I developed this quick lemon curd years ago and it is still my favorite technique for making delicious curd. Remember, Meyer lemons are slightly sweeter than standard lemons and this recipe is not recommended for using standard lemons.
Prepare the hazelnut tart dough first. Once the dough is properly chilled make the tarts. When the tart shells are baked and cooled you can choose the freeze and fill on a later day or fill the same day with the Meyer lemon curd. Frozen tart shells should be reheated in the oven to bring back the texture and a sense of freshness.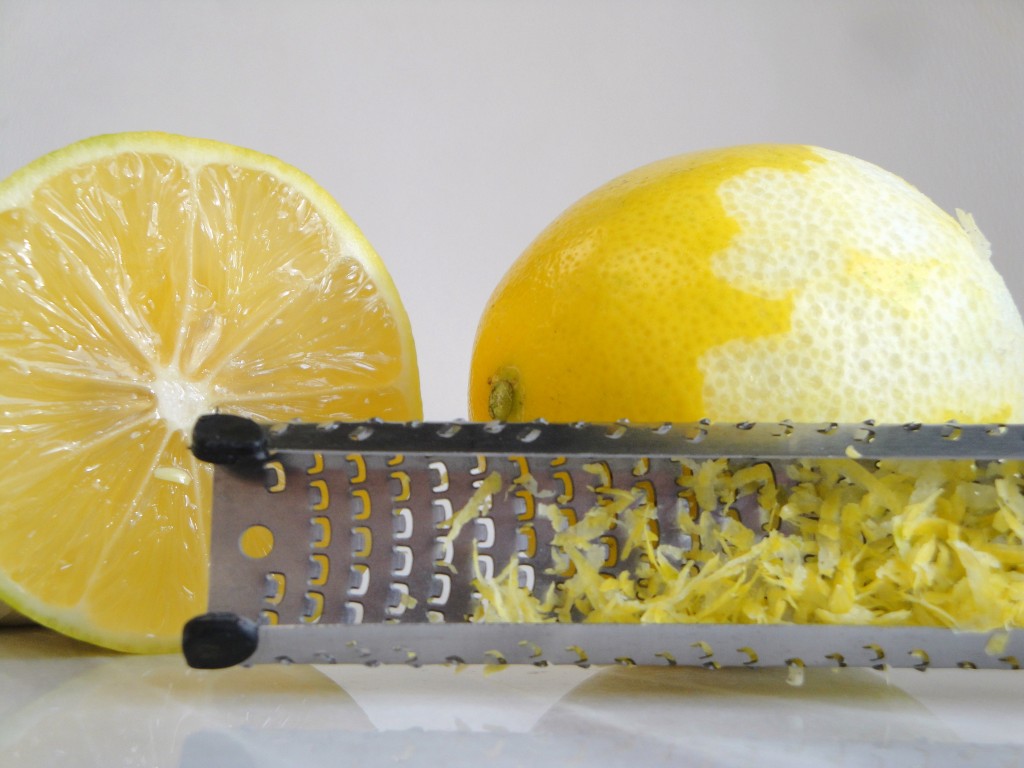 Hazelnut tart dough
Yield: Hazelnut tart dough for 12-14 individual tarts
| | | | |
| --- | --- | --- | --- |
| | | | |
| 2 sticks | (8 oz) | Unsalted butter                , soft | 240 g |
| 1 Cup | (4 oz) | Powdered sugar | 120 g |
| 1 | (1) | Large egg | 1 |
| ½ teaspoon | ( ½ tsp) | Salt | 2.5 g |
| 1 teaspoon | (1 tsp) | Vanilla extract | 2.5 ml |
| | | | |
| 1 Cup | (4 oz) | Hazelnut flour | 120 g |
| | | | |
| 2 Cups | (9 oz) | All purpose –pastry flour | 270 g |
| | | | |
| | | | |
| | | | |
| | | | |
In a bowl mix the butter until creamy and smooth. Add the powdered sugar and combine well. Scrape the bowl and add the egg, salt and vanilla extract. Mix until thoroughly combined.
Mix in the hazelnut flour. Add all the flour at once and mix until just combined. Do not overmix.
Chill the dough until firm. About 30 minutes in the freezer or chill overnight in the refrigerator.
Roll the dough on a floured surface about 3 credit cards thick.
Cut into circles large enough to fit into unbuttered tart pans. Prick the dough with a fork and place in a 375°F (180°C) oven. After a few minutes check the tarts, if bubbles develop prick the dough. Bake until golden brown. About 15 minutes and let cool.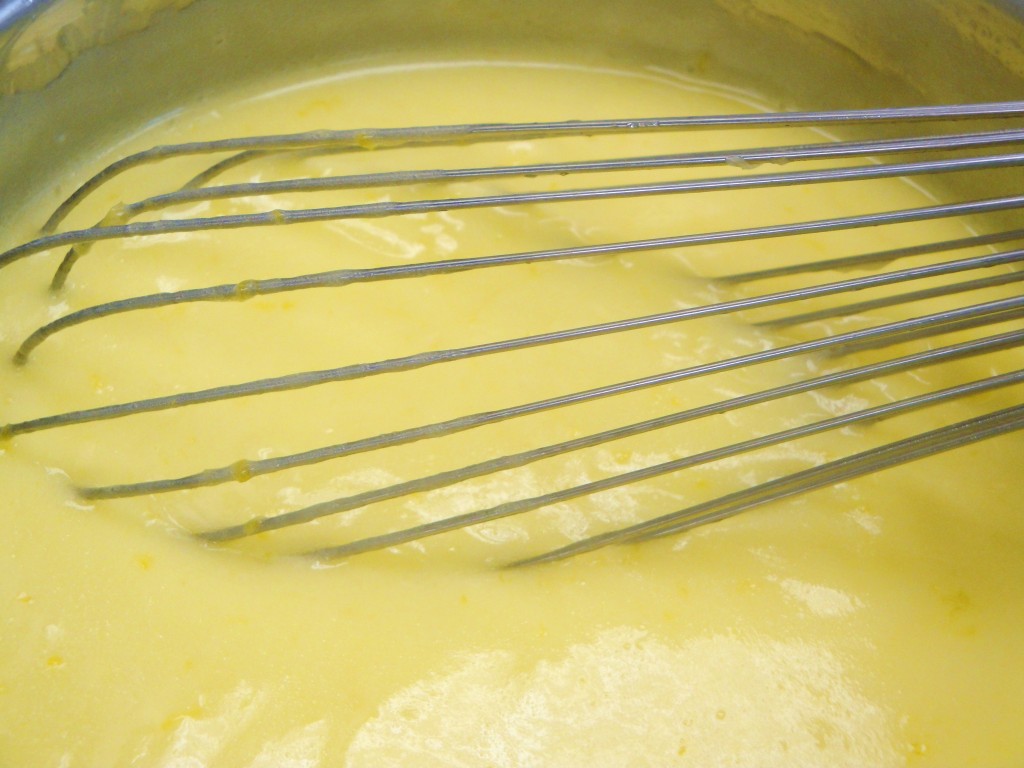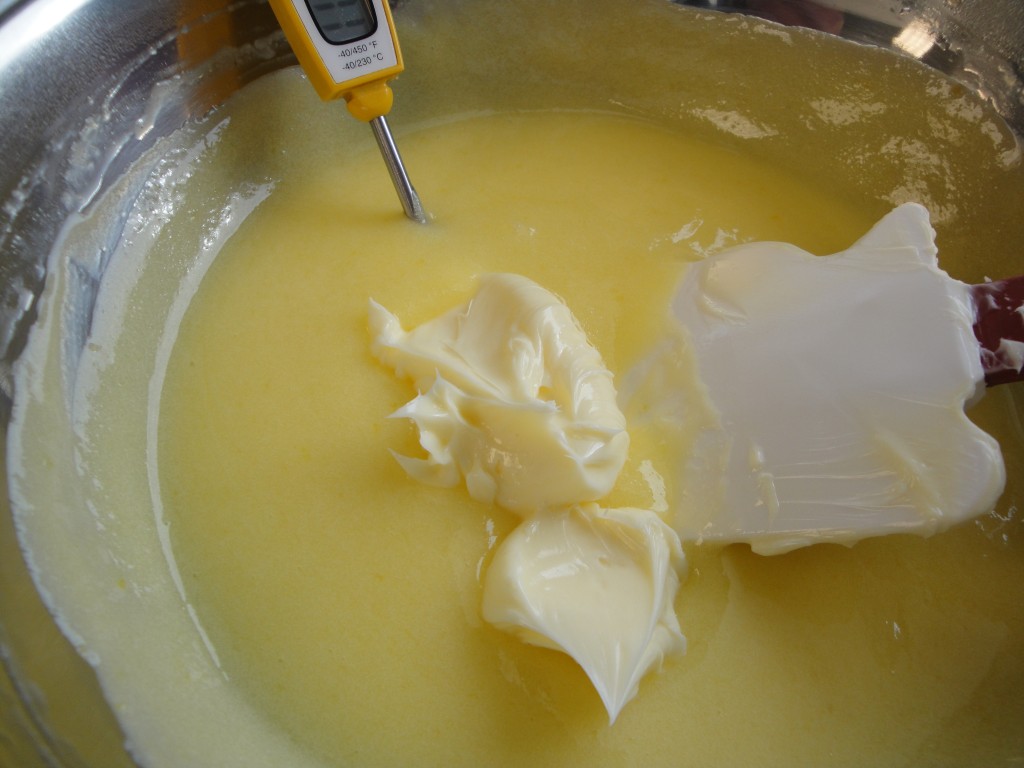 Meyer Lemon Curd
Yield: Curd for 12-14 individual tarts or one large tart
½ Cup
(4 oz)
Extra fine granulated sugar (A)
120 g
¾ Cup
(6 oz)
Meyer lemon juice
180 ml
2 Tablespoon
(2 Tbsp)
Meyer lemon zest
5 g
4
(4)
Large eggs
4
½ Cup
(4 oz)
Extra fine granulated sugar (B)
120 g
2 Sticks
(8 oz)
Unsalted butter,

soft

240 g
In a non reactive saucepan bring to a boil the sugar (A), lemon juice and zest.
In a separate bowl whisk the eggs for 30 seconds. Add sugar (B) and whisk vigorously for 1 minute. Pour one fourth of the boiled mixture to the eggs while whisking rapidly. Pour the tempered eggs into the remaining boiled mixture and whisk until the mixture comes to a rapid boil and bubbles thick like lava. Ensure that the mixture boils as this ensures a proper "set" from the eggs.
Remove from heat and pour thru a sieve (If desired). Let cool to 125°F (53C°). Stir in the SOFT butter. If any butter lumps remain, heat lightly in a microwave oven.
Pour the curd immediately into the tart shells and place in the refrigerator.
When cold cover with Italian Meringue (On Baking pg 417) or Crème Chantilly. If desired decorate with toasted hazelnuts dipped in caramel.