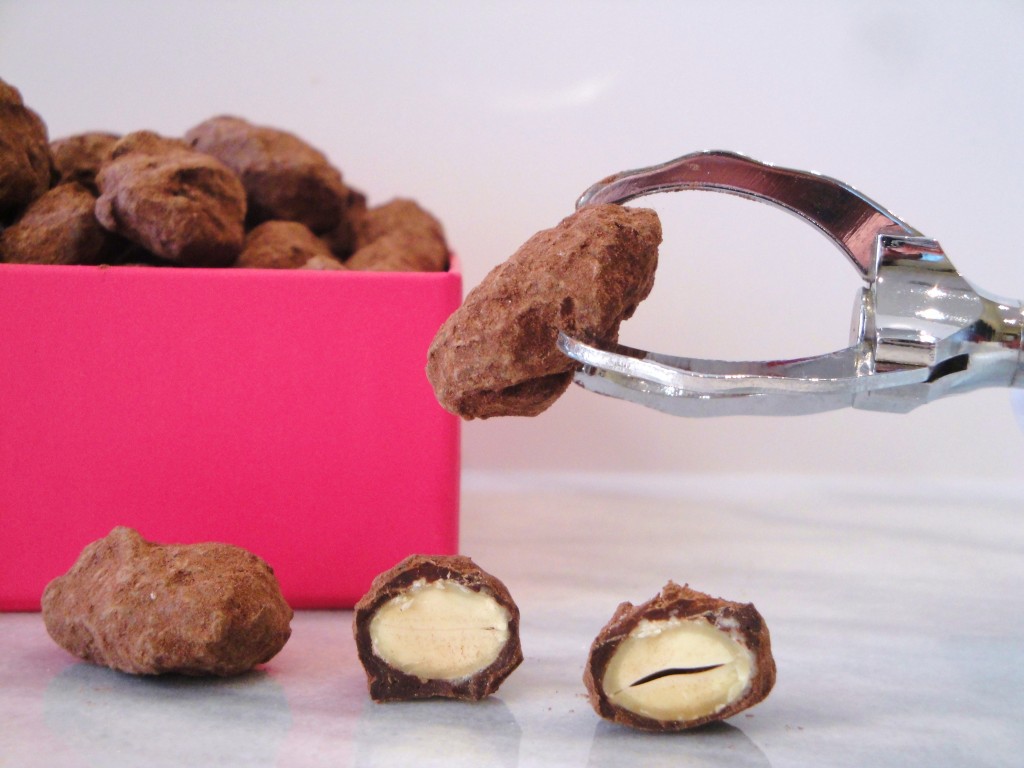 Caramelized Almonds dipped in chocolate
When we entertain, caramelized almonds are always served. Either they will be tossed in a crisp salad or sitting on a cheese tray or simply enjoyed as a snack with a good glass of wine or Belgian beer. Making caramelized almonds is easy and I like to flavor them with all types of seasoning such as cayenne pepper, wasabi and vanilla, cinnamon and cardamom or fleur de sel for snacking etc.
Whether you dip caramelized almonds in tempered chocolate or not is entirely up to you. For simple snacking, I usually dip the caramelized almonds in tempered chocolate since I like the added nutritional benefit. Is it not fantastic that we finally have come to understand that chocolate is good for us? Seeds or beans are usually packed with nutrition and it is superb that chocolate is no exception to the rule.
Caramelized almonds are easy to make and they are always adoringly accepted when you bring them as a gift to a friend's house. People always remember homemade gifts.
Getting it all together!
No need to make these at the last minute. Once they have cooled store them in an airtight bag and they will easily last a week. If you vacuum pack the caramelized almonds the shelf life is lengthened dramatically.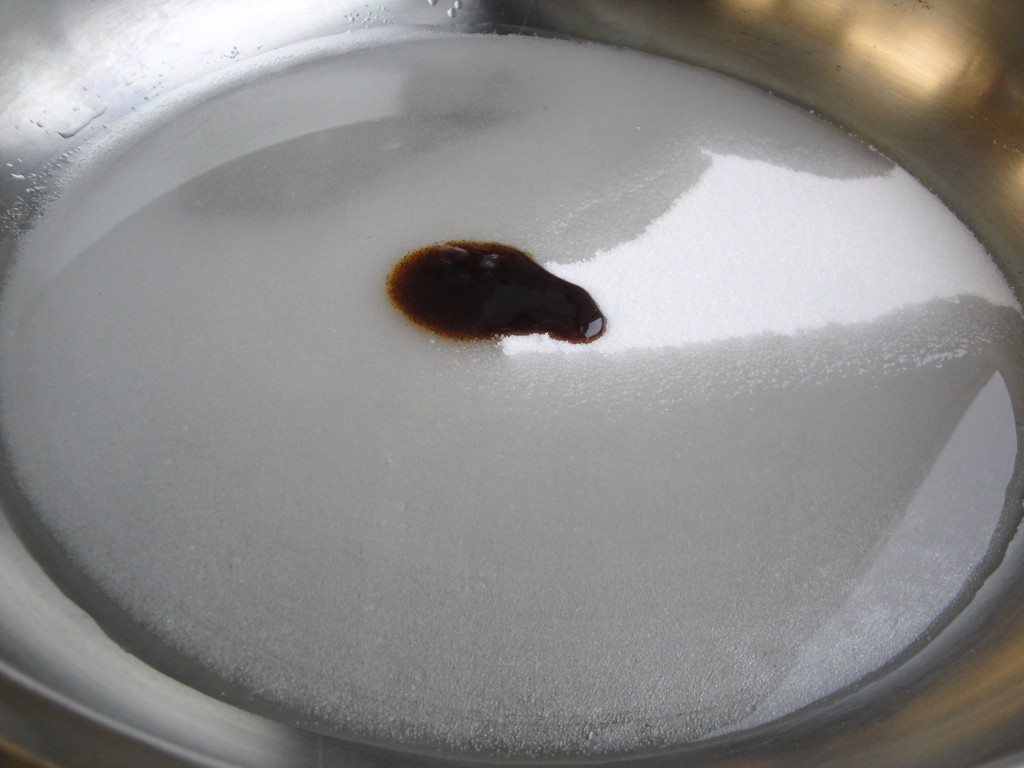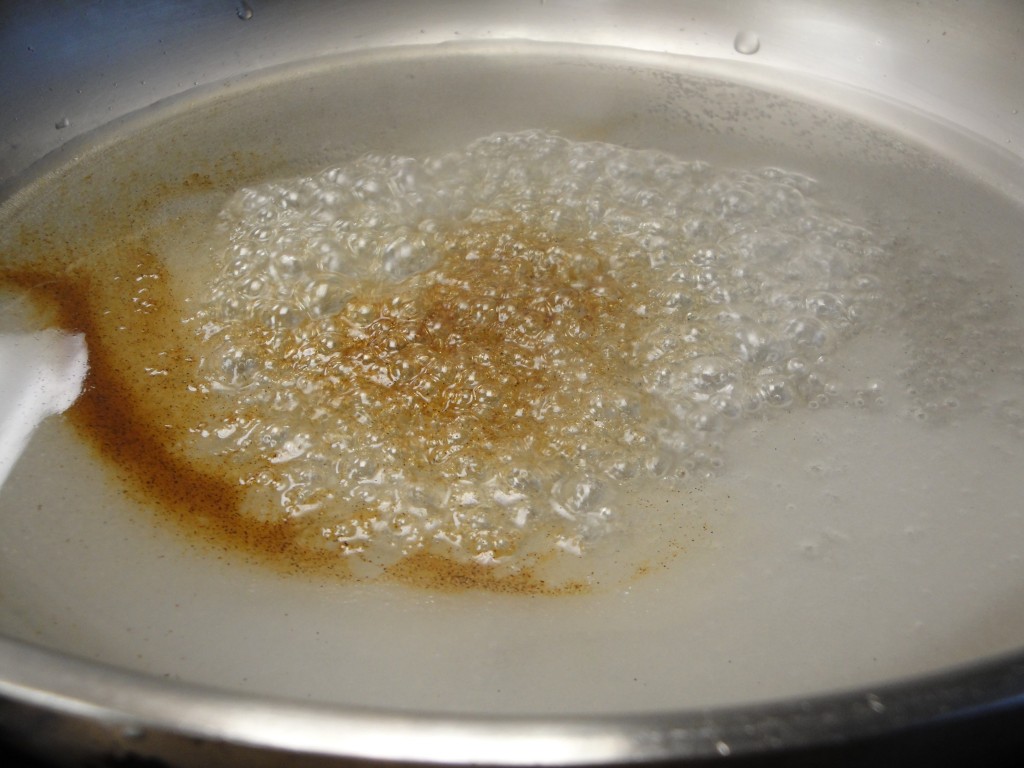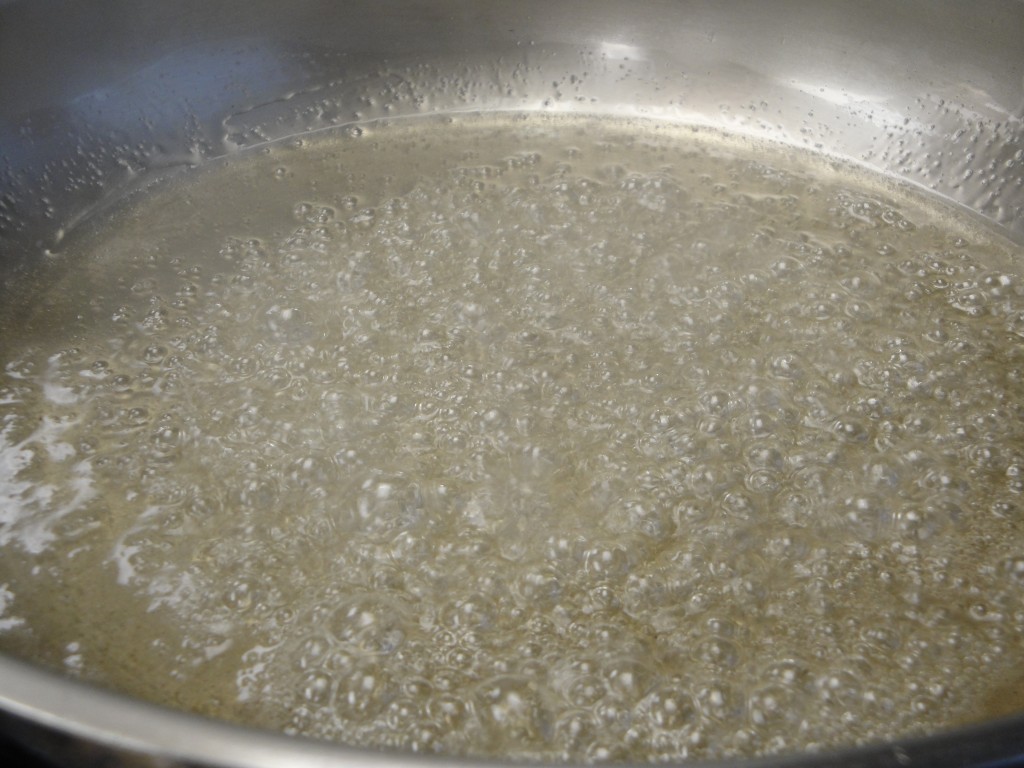 Caramelized Almonds
| | | | |
| --- | --- | --- | --- |
| | | | |
| ½ Cup | (4 oz) | Extra fine granulated sugar | 120 g |
| ¼ Cup | (2 oz) | Water | 60 g |
| pinch | (pinch) | Fleur de sel or salt | Pinch |
| 2 Cups | (9 oz) | Almonds, peeled or not | 270 g |
| 1 teaspoon | (1 tsp) | Vanilla bean paste or vanilla | 5 g |
| | | | |
| | | | |
| | | | |
| | | | |
| | | | |
| | | | |
| | | | |
| | | | |
The almonds do not need to be peeled. If you desire to peel the almonds see the previous post on this site. Toast the almonds in a 350°F (180C°) oven until the center of the almonds is light golden. Do not toast to a deep golden since the almonds will be heated on a saucepan once more.
In a large sauté pan, bring the sugar, water, salt and vanilla to a boil. Boil for 1 minute and add the almonds. The almonds may be warm or cold.
Constantly stir the almonds in the sugar syrup until most of the syrup is evaporated. Turn off the heat and keep stirring until a sandy coating forms on the almonds and the almonds "sound" dry when moved around the pan.
Place the pan back on the heat source on medium heat; stir constantly until the sandy coating on the almonds start to caramelize. Parts of the almonds will remain rough and sandy looking.
Place the almonds on a silicone mat or very lightly oiled aluminum foil and let cool.
If desired, sprinkle the almonds with a light dusting of cinnamon, cardamom, wasabi powder, cayenne pepper, anise seed powder etc. Keep in an airtight bag.
If you decide to go one step further and dip the caramelized almonds in tempered chocolate you will need approximately 12 oz (360 g) of couverture chocolate.
Temper the chocolate, see tempering methods on this site and toss the cooled caramelized almonds into the chocolate. Very quickly place the almonds on a parchment or plastic food film lined surface or toss immediately into cocoa powder mixed with powdered sugar. (75% cacao and 25% powdered sugar)