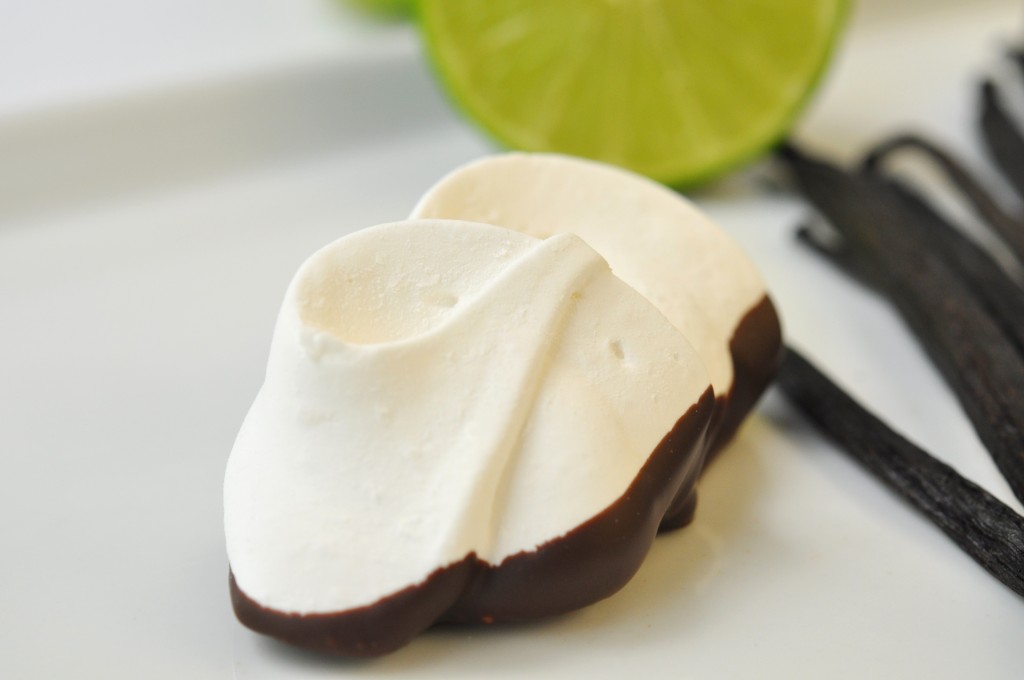 When I am on holiday in Belgium or France, I am always enticed by artisan made marshmallows. The slight chewy exterior with the airy and soft interior, combined with the melt in the mouth quality makes them completely irresistible to me.  In my opinion they must be the most addictive product made by a pastry or confiserie chef.
Vanilla flavored marshmallow are good but I do find them more delicious if made with a flavor which will cut the sweetness a bit, natural flavors such as passion fruit, ruby red grapefruit, raspberry, coffee-anise etc make these extra special. Marshmallow can be very effective as a small component on a plated dessert or incorporated in a dessert served in a verrine or glass. In a rich cremeux they can be very successful to make it lighter and at the same time adding texture.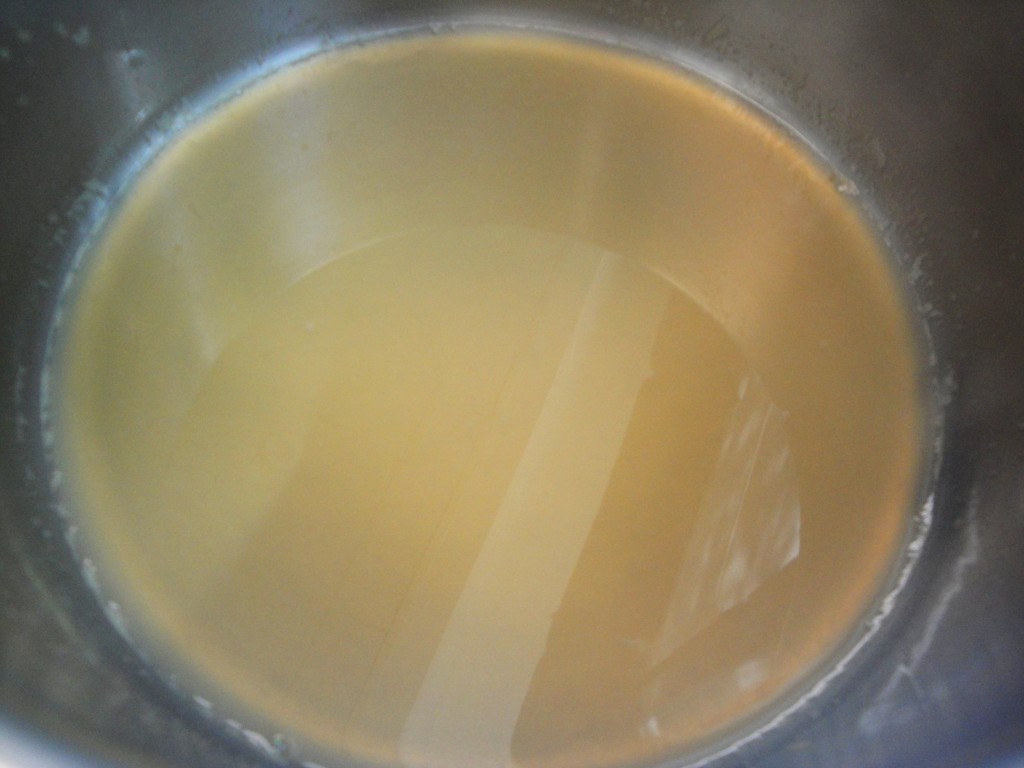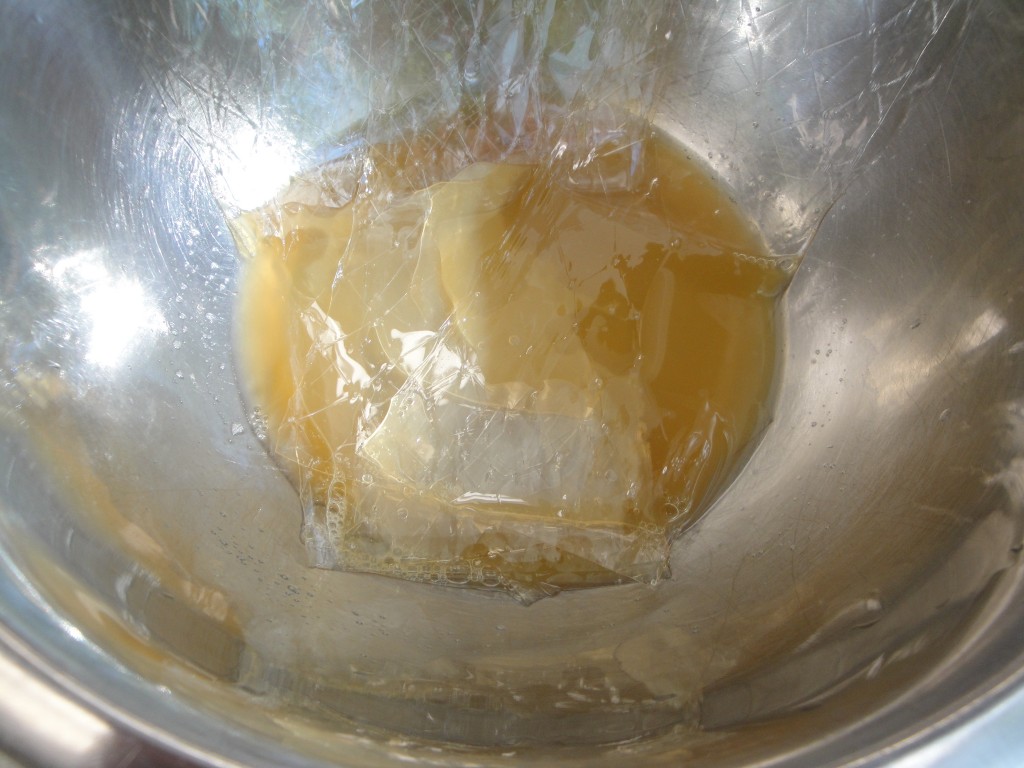 Too bad that well made marshmallows are not easily found everywhere. In fact, where I live, I may perhaps use packaged marshmallows for neck support on a plane, but certainly not something I would eat.
Making your own marshmallow is very easy and totally uncomplicated, in fact it really is nothing more than flavored Italian style meringue with has been gelatinized. If you decide to make these, you may consider dipping them in chocolate to add another texture and add a sense of luxury.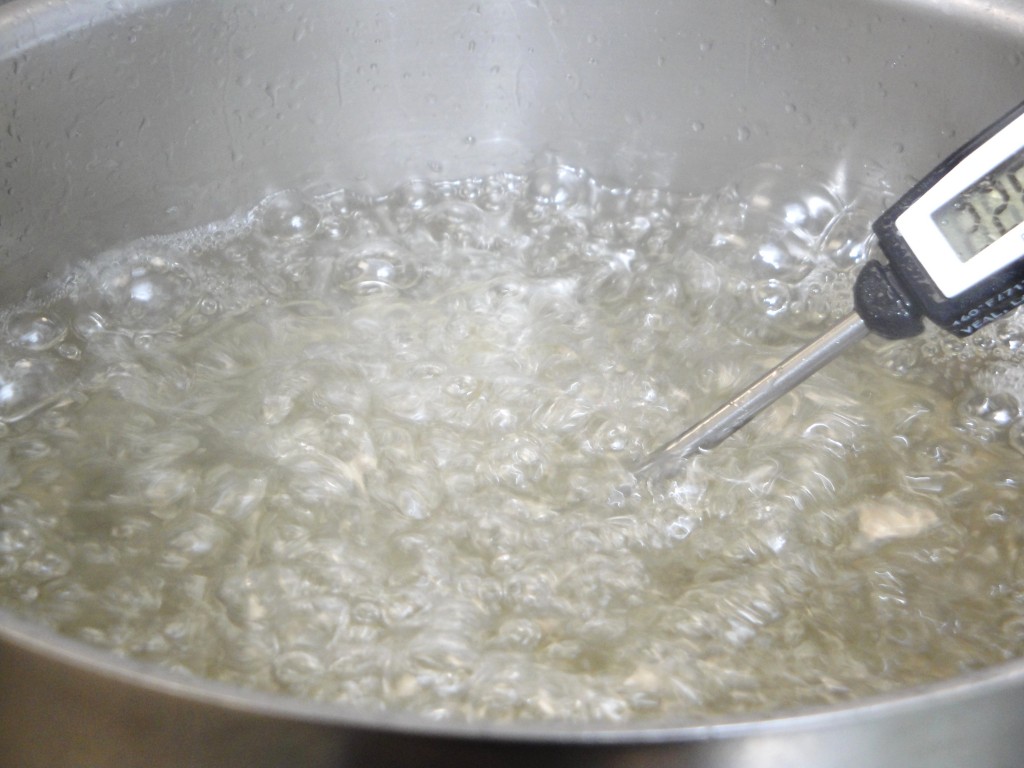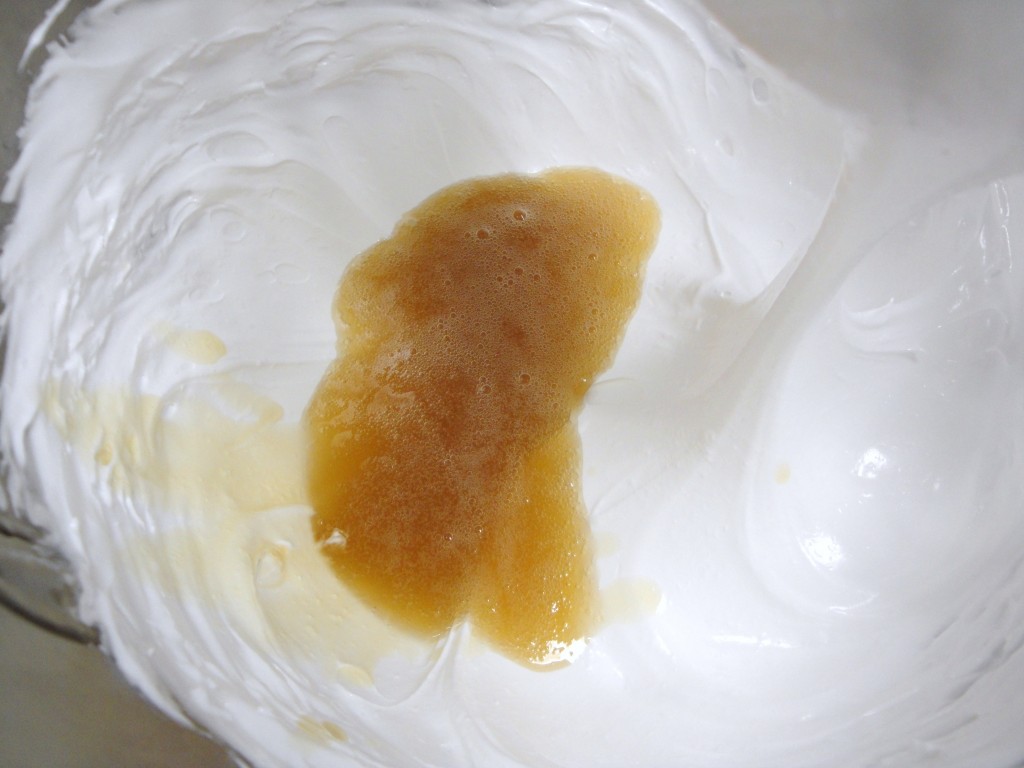 Getting it all together!
Homemade marshmallow will keep for a while so no need to get started until the last minute. In fact, it is best to make it a day ahead before serving it. Freshly made it is a little too soft and consequently does not have the desired texture. The marshmallow featured here were piped using a St.Honoré tip but the batter can also be spread on a lightly oiled pan and cut the next day for an easier approach. I prefer to make marshmallow without corn syrup. However, since there is a possibility of the sugar syrup crystallizing during the cooking process, I recommend using invert sugar as described here.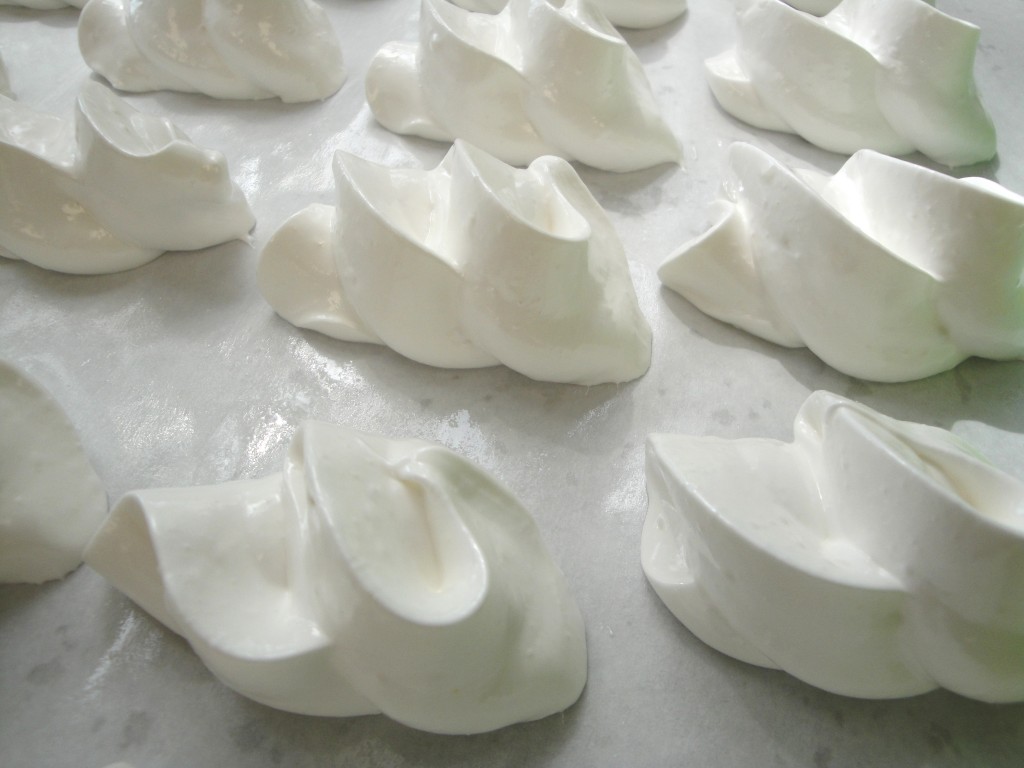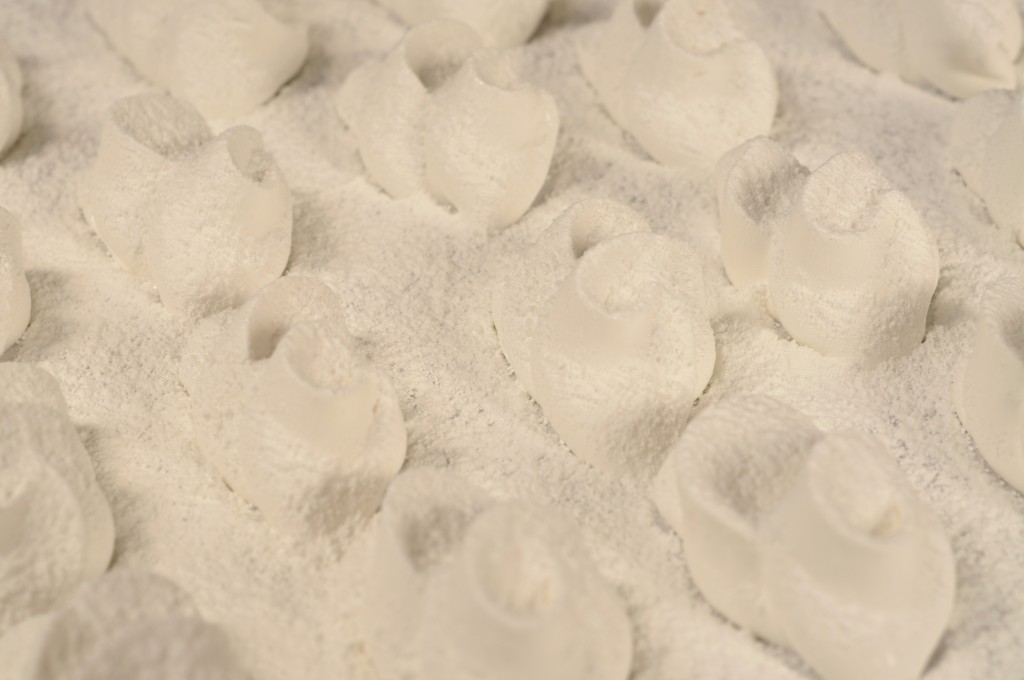 Lime Marshmallow.
| | | | |
| --- | --- | --- | --- |
| | | | |
| 1 Cup | (8 oz) | Lime juice | 240 g |
| 9 | (9) | Gelatin leaves/sheets | 9 |
| 2 Cups + 1 Tbsp | (17 oz) | Extra fine granulated sugar | 500 g |
| 2 Tablespoons | (1 oz) | Invert sugar | 30 g |
| ½ Cup | (4 oz) | Water | 120 g |
| 4 oz ( ½ cup) | (4 oz) | Egg whites, 100% yolk free | 120 g |
| | | | |
| | | | |
| | | | |
| | | | |
| | | | |
| | | | |
| | | | |
1. The lime juice has to be reduced to 3.5 oz (100ml) in a non reactive pan. Tip for exact reduction: before you start pour 3.5 oz (100 ml) water in the pan you will use for the lime juice reduction. Place a metal or wooden stick in the water and mark where the surface of the water meets the stick. Pour out water and set the stick aside.
Bring the lime juice to a boil and reduce to 3.5 oz. Remove from heat and let cool to 180°F (80°C). Add the gelatin leaves in the juice. (Do not soak or bloom the gelatin in ice water first!). Set aside.
In a saucepan bring the sugar, invert sugar and water to a boil, wash away any sugar crystals.
Place the egg whites in a machine bowl fitted with a whip attachment. Once the sugar has boiled to 255F° F (125°C) start whipping the egg whites in low-medium speed.
When the sugar syrup has reached 265°F (130°C) remove from heat and whip the egg whites in high speed. Pour the syrup along the inner edge of the bowl in a steady stream.
Whip to lukewarm. Meanwhile heat the gelatin-lime mixture until just melted. Do not exceed 180°F (80°C) and add to the lukewarm meringue ensuring not to pour on the whip attachment.
Remove from mixer and using a piping bag fitted with a St. Honoré tip pipe the batter on lightly oiled parchment paper. Alternately spread on a lightly oiled parchment sheet.
Hours later or the next day the marshmallow can be lightly sprinkled and tossed in an equal mixture of corn or potato starch and confectioner's sugar.
If desired dip in tempered chocolate.