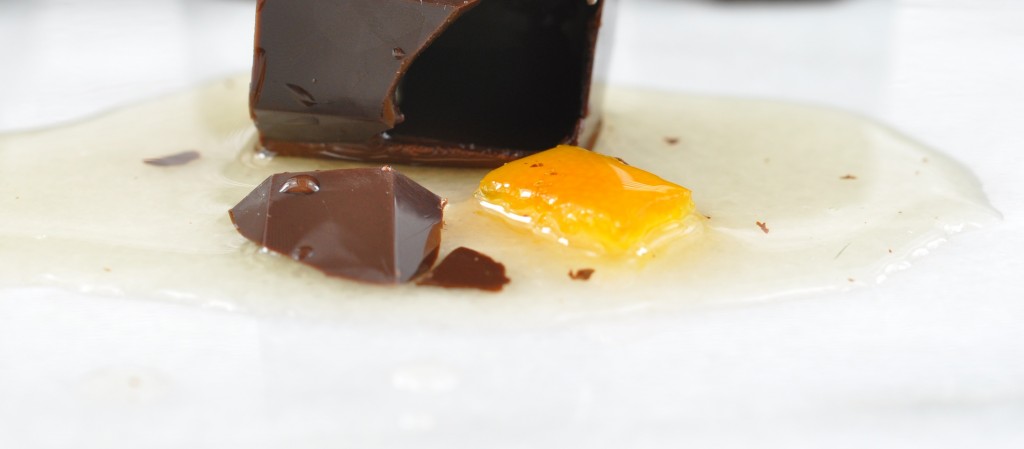 Liquor filled chocolates intimidating, difficult or confusing to make? Not really.
Liquor filled chocolates can be made in a variety of ways and the method I describe here is certainly my favorite.  It is my preferred process for a variety of reasons but mainly it is a texture issue.  Most often Liquor filled chocolates are made with a crystallized sugar crust which I find, gives a poor and unpleasant mouth experience. In chocolates I like all types of crisp textures (Nougatine, nuts, toffee, caramel etc) however; it is crystallized sugar which I find to be completely incompatible with chocolate.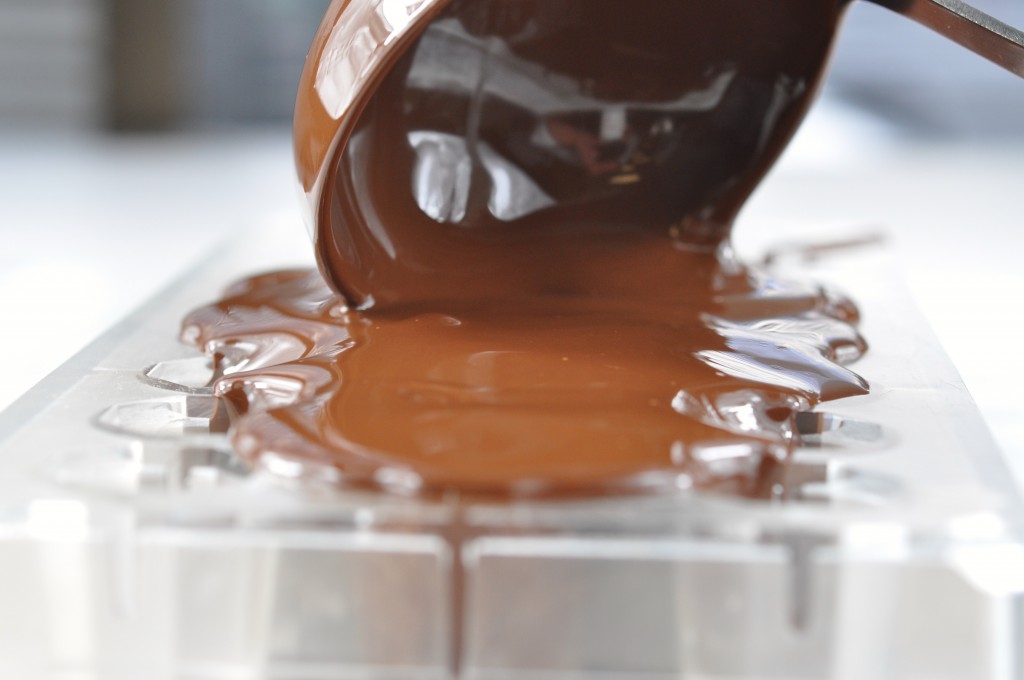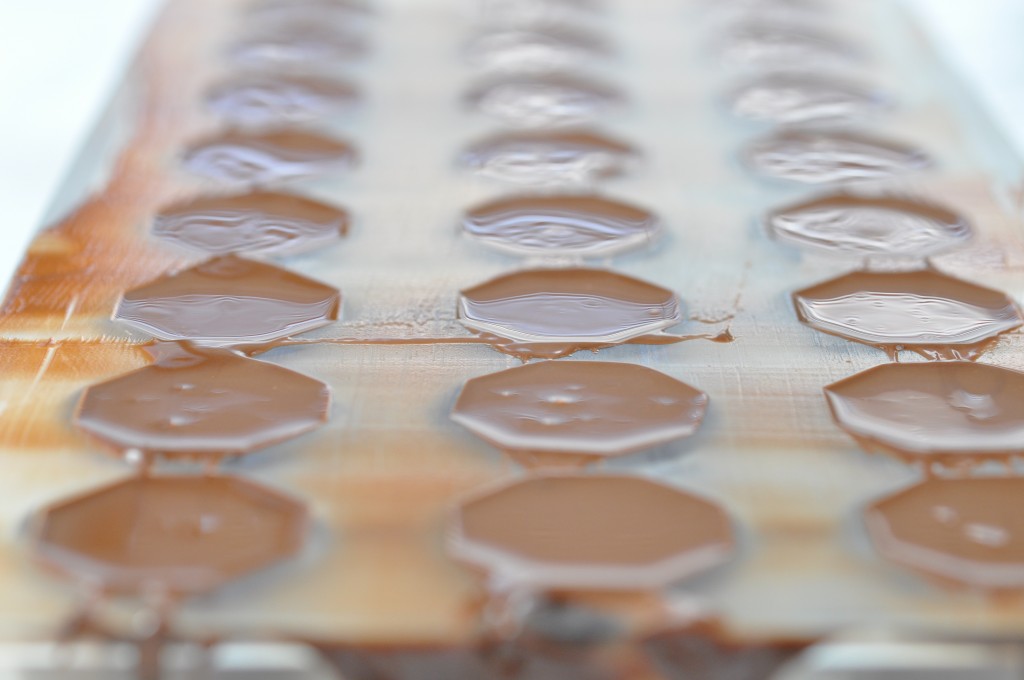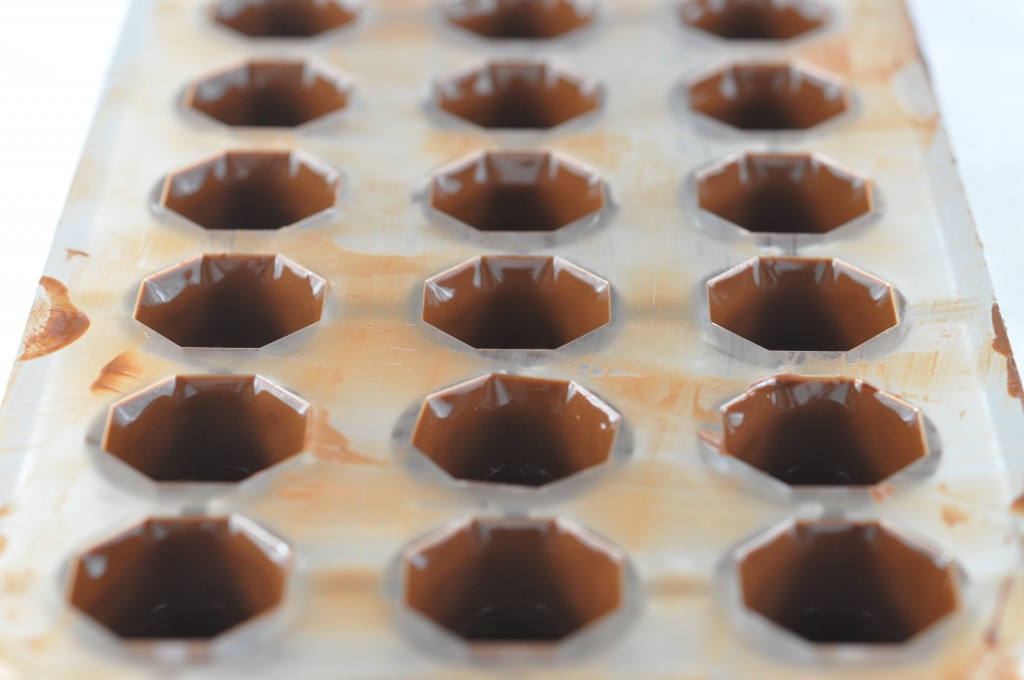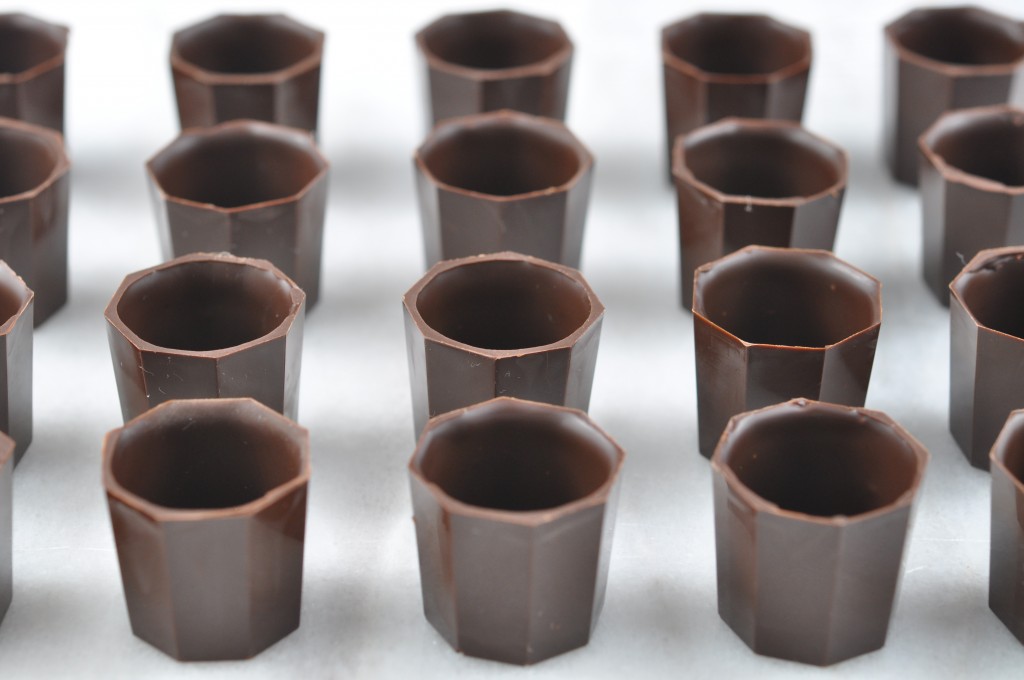 The one advantage that liquor filled chocolate with a starch made crystallized sugar crust have is that they have a long shelf life. Much longer compared to the ones I feature here. The reason for this is that a starch made crystallized sugar crust prevents the liquor syrup from getting in contact with the chocolate. Without this crust the liquor syrup weakens the chocolate shell and therefore these types of chocolates need to be consumed within a few days up to one week. However one of the gains with this method, is that the syrup does not have to contain the same (high) sugar concentration to ensure that proper crystallization will take place.  Consequently these liquor filled chocolates offer a wider array of liquors which can be used. Time wise this method allows for making liquor filled chocolates from start to finish within an hour.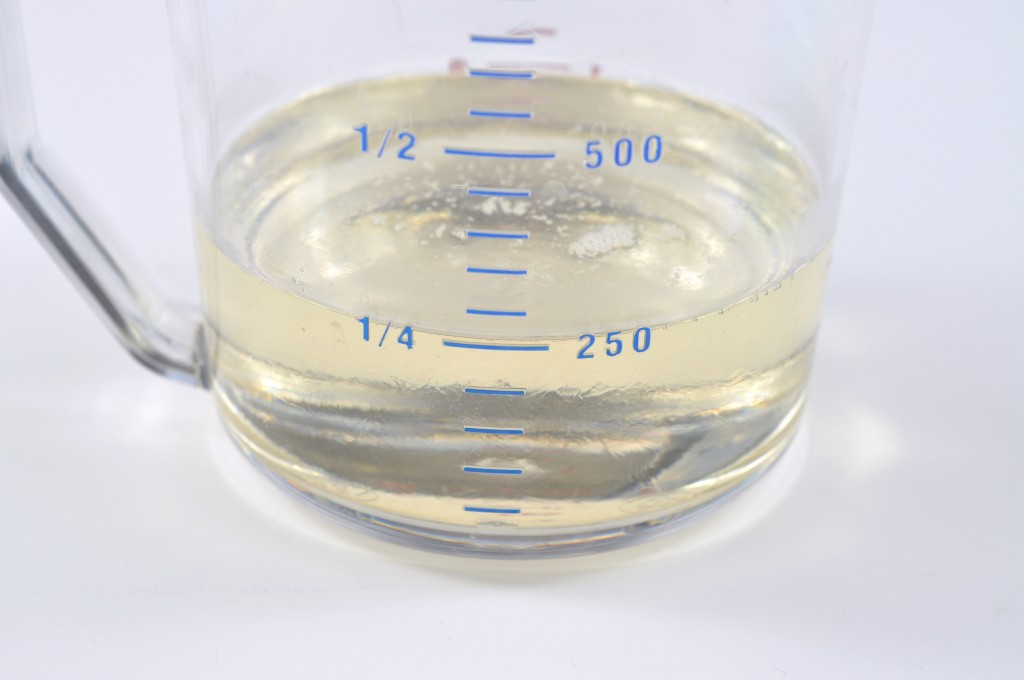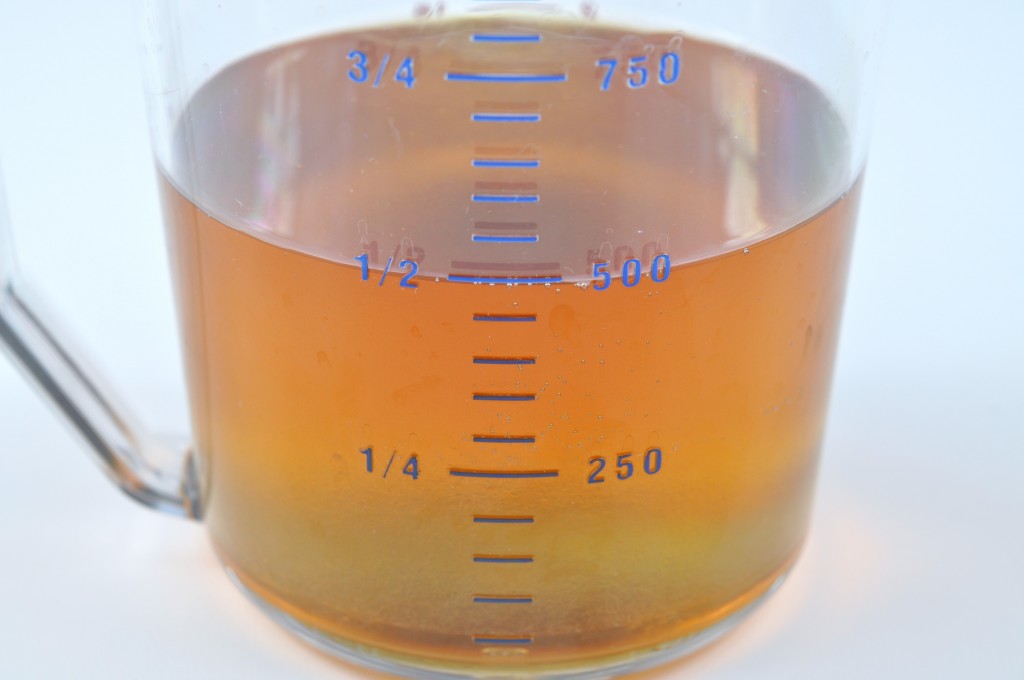 Getting It All Together!
You can make the chocolate shells and liquor syrup days in advance. Keep both in a cool environment but not a refrigerator. Ensure you have confectionery fondant on hand to seal the chocolates.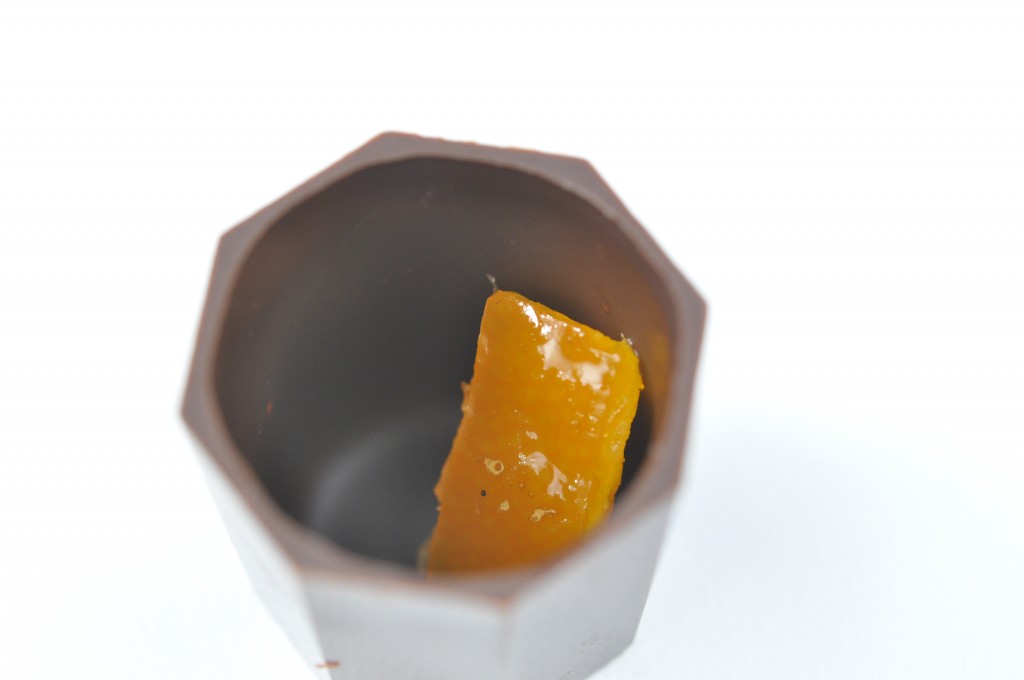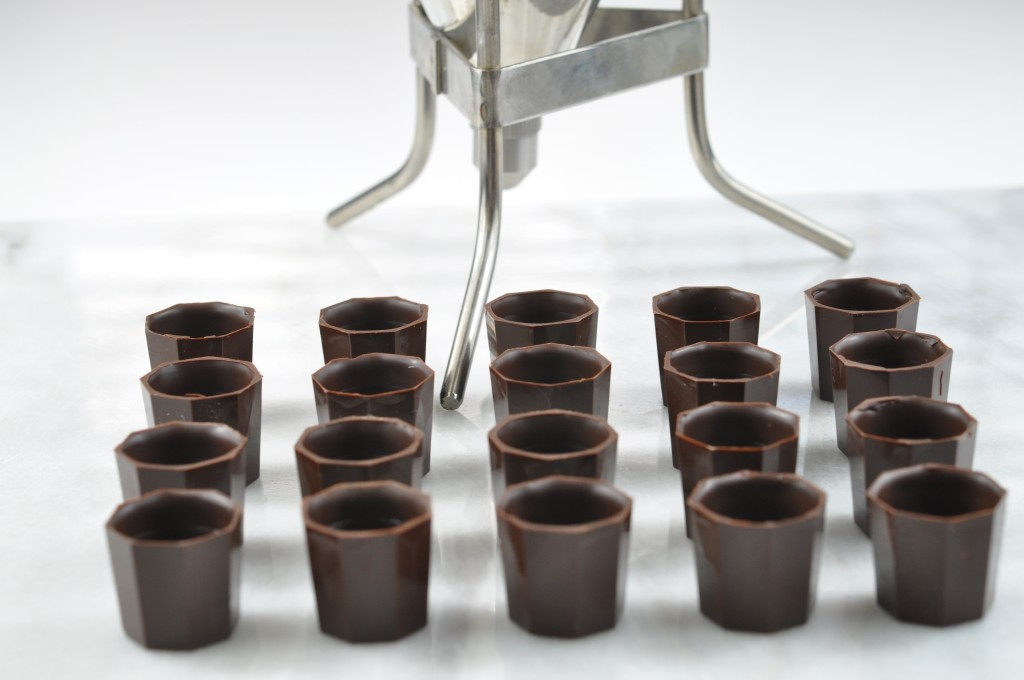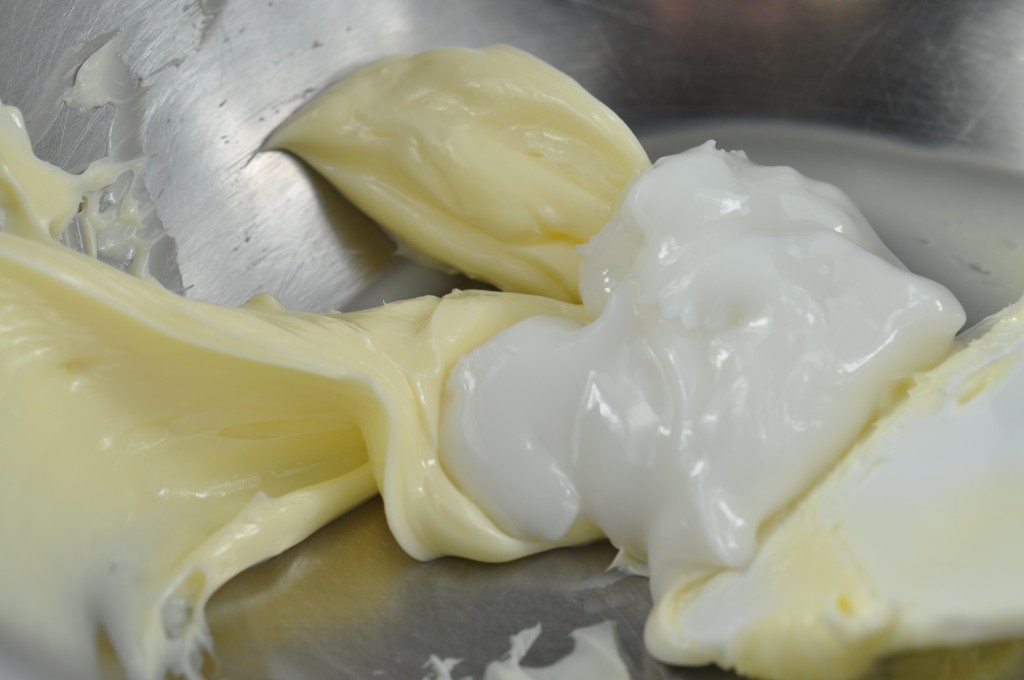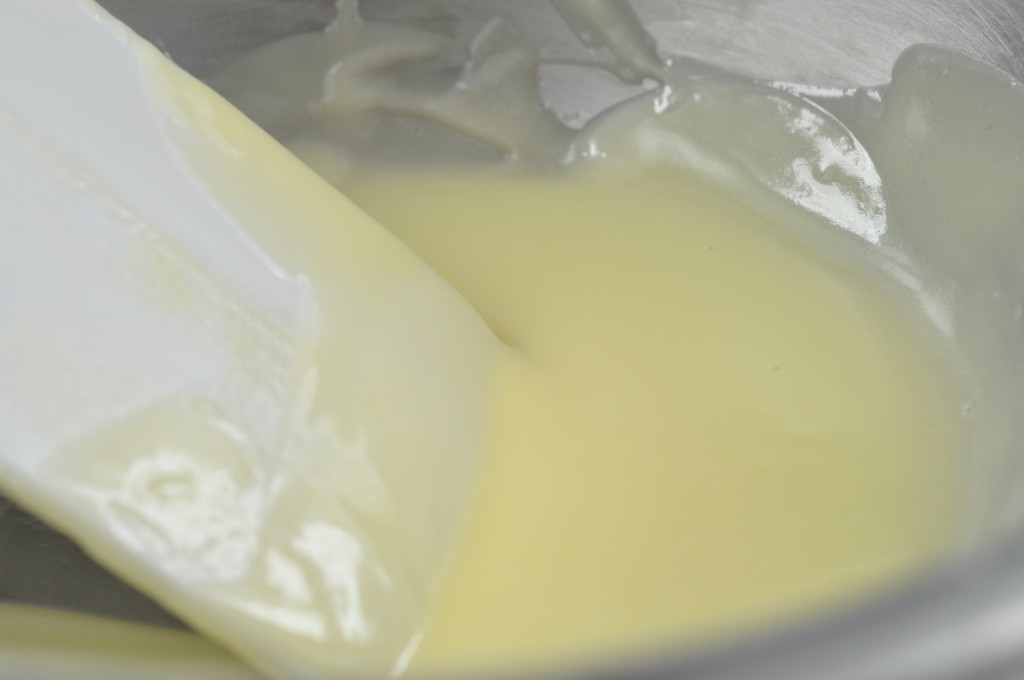 Liquor filled chocolates
Yield: 90
| | | | |
| --- | --- | --- | --- |
| 8 oz | (8 oz) | Water | 240 g |
| 1 ½ Cup + 2 Tbsp | (13 oz) | Extra fine granulated sugar | 390 g |
| 1 Cup | ( 8 oz) | Grand Marnier or other liquor | 240 g |
| As needed | (A/S) | Candied Orange peel (Optional) | A/N |
| 4 Tablespoons | (2 oz) | Unsalted butter, soft | 60 g |
| | | | |
| 4 Tablespoons | (2 oz) | Confectionery Fondant | 60 g |
| | | | |
| | | | |
| | | | |
| | | | |
| | | | |
| | | | |
| | | | |
| | | | |
| | | | |
| | | | |
| | | | |
Prepare chocolate shells in molds which will provide a stable vessel. (Do not use molds with a rounded top). Set aside.
Bring water and sugar to a boil and boil for a full minute. Let cool to room temperature.
Measure 8 oz (240 g) of the cooled syrup (set remaining amount aside). Add an equal amount of Grand Marnier to the measured syrup.
Place a piece of candied orange peel in each chocolate cup. If using a very small piece chances are that the peel will float to the surface. Use a small amount of crystallized chocolate to "Adhere" the candied peel in the cup and thus prevent floating.
Fill the cups with the liquor syrup ensuring no dripping on the edges.
Cream the butter with the fondant and warm the mixture to make it very runny.
Pipe a thin layer of the mixture onto the syrup which will automatically flout to the surface. Allow to firm at room temperature-this will only take minutes.
Seal the chocolates with a small amount of chocolate thinned with the addition of 15% of grapeseed oil.
The chocolates do not need to be refrigerated.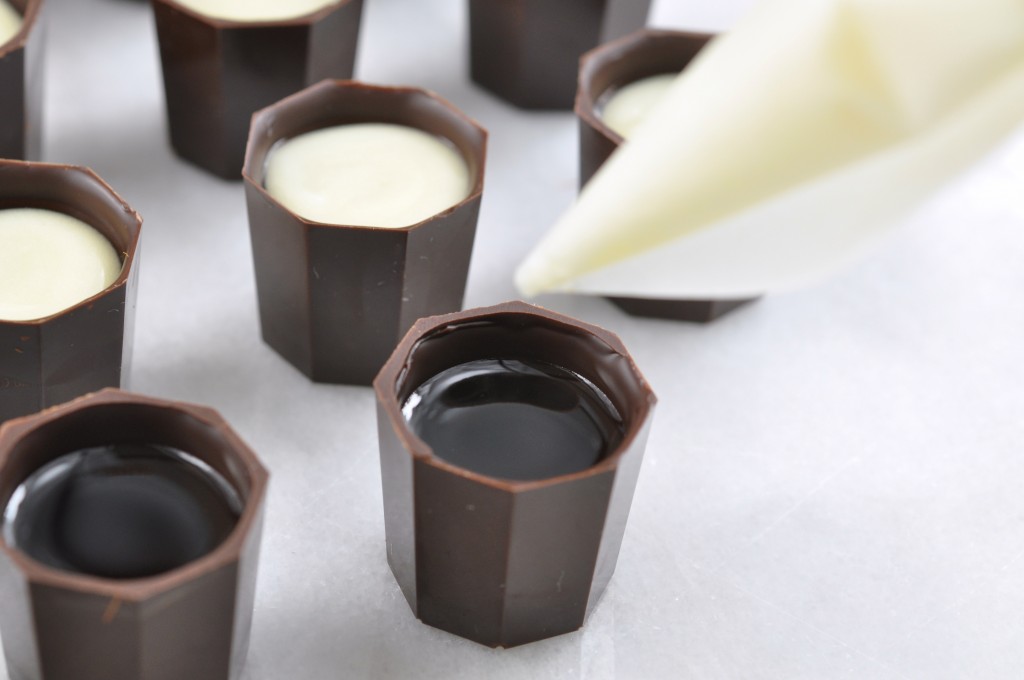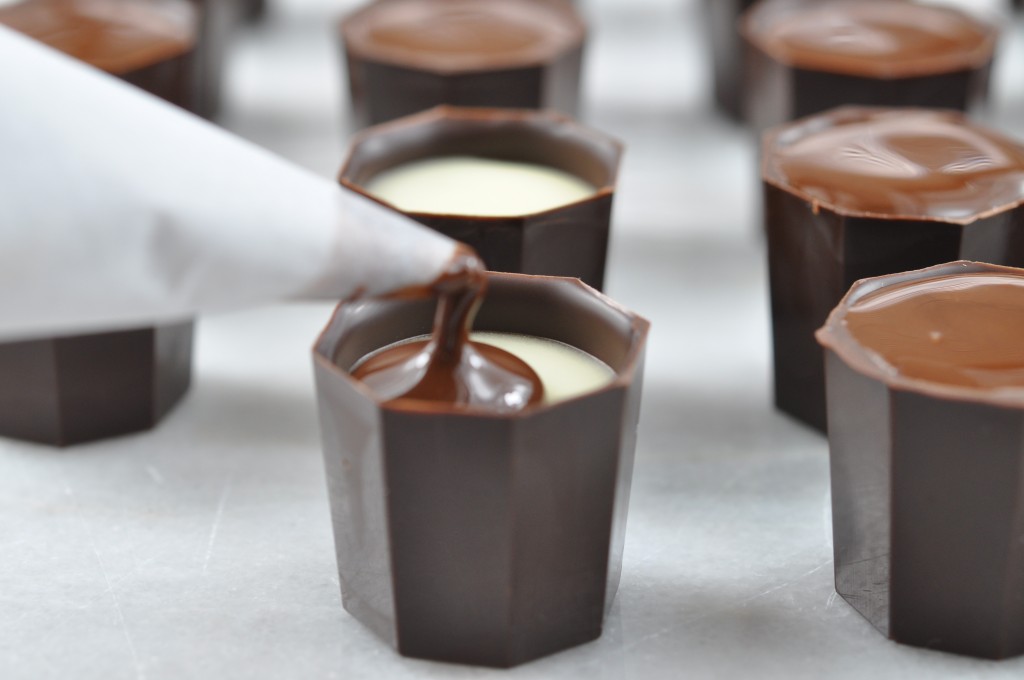 Thank you for visiting my pastry blog on how to make liquor filled chocolates.