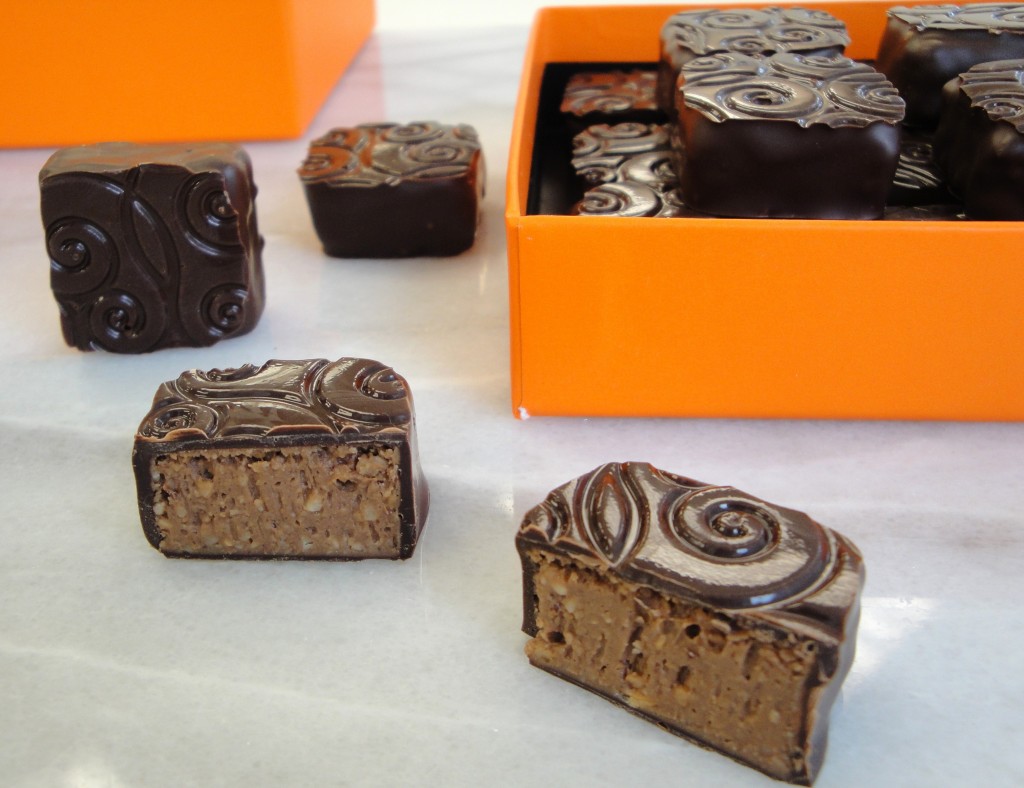 If you stand still and think about all the specialized topics a pastry chef has to know in order to be functional in a pastry kitchen, it is quite amazing. One has to know several highly specialized fields such as frozen desserts, wedding and decorated cakes, entremets -tortes, laminated dough, tarts and pies, breakfast goods, cookies and certainly the subject of chocolate.
The field of chocolate was my first love in the pastry shop. The utmost precision and endless possibilities chocolate has to offer, was and still is, very intriguing to me. The way the flavor of a certain filling changes whether it is enrobed in white, milk or dark chocolate nearly touches the discipline of alchemy. To me, Belgian chocolatiers have mastered the balance between the filling and the enrobing better than anyone else.   Different flavor nuances should be detected between the filling or center and the enrobing chocolate. If the filling is made with bitter chocolate and the coating is bitter chocolate as well, than it can become very difficult to make this type of confection taste better than a pure piece of chocolate. After all, there is something to be said for consuming a piece of excellent chocolate, tasting the fine traces of distinct flavors can be nothing short of amazing.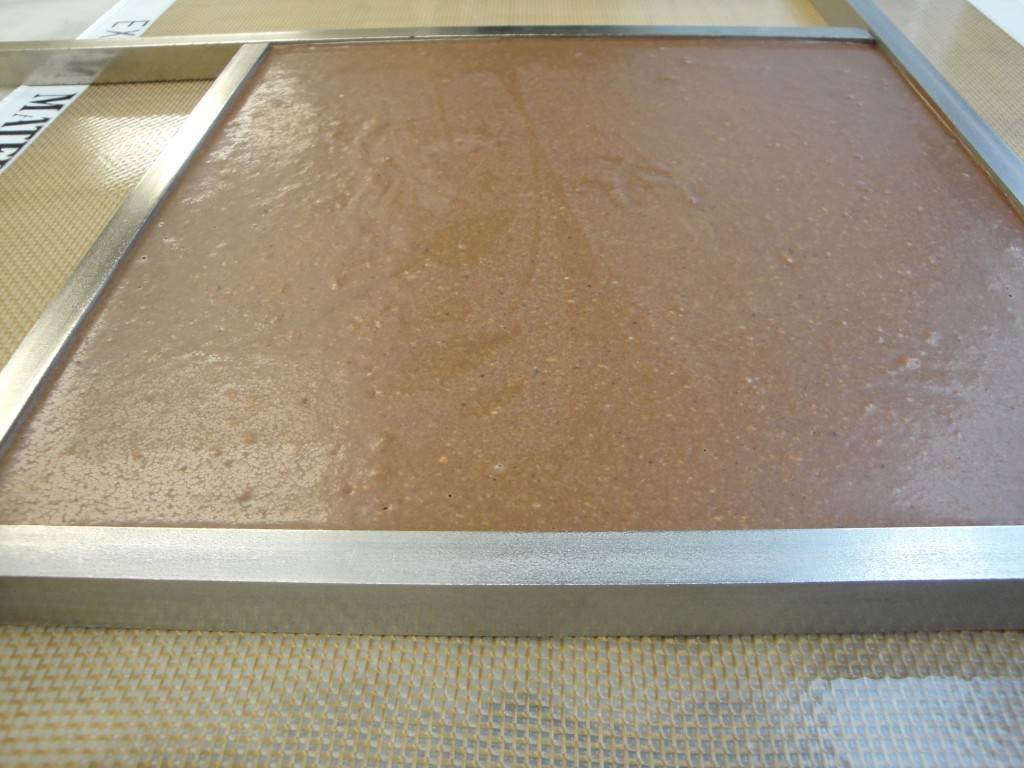 Getting it all together!
The Gianduja filling or center of the chocolate has to be made 24 hours before the centers are to be dipped. Fillings need to slowly set at a cool room temperature of 68-70°F (18-20°C). When chocolates are made in a sanitary environment there is no reason to run to a refrigerator with the filling. In fact, it is not smart to place a filling in a refrigerator to speed up the setting process. Once a filling is removed from the refrigerator, condensation hits the surface which will be trapped underneath the chocolate enrobing. This is precisely the area where mold will grow first. Secondly, anytime a filling is removed from a refrigerator and dipped into chocolate, the cooling of the chocolate will be too fast and reduce the sheen on the confection significantly. Making your chocolates seem old and dull.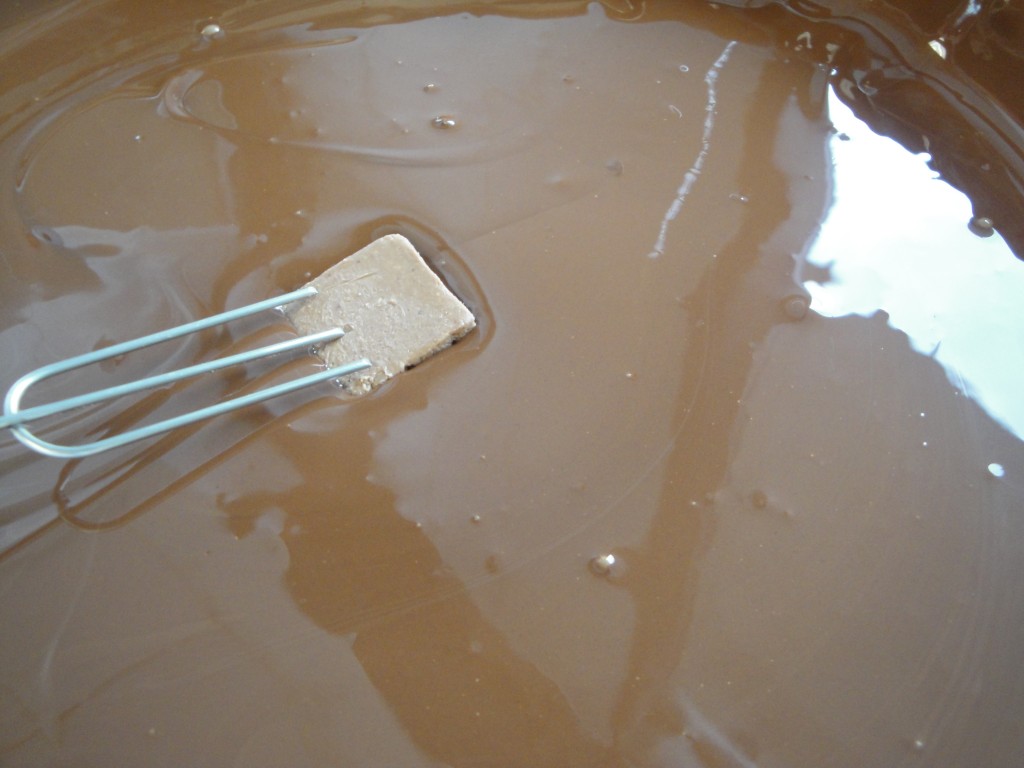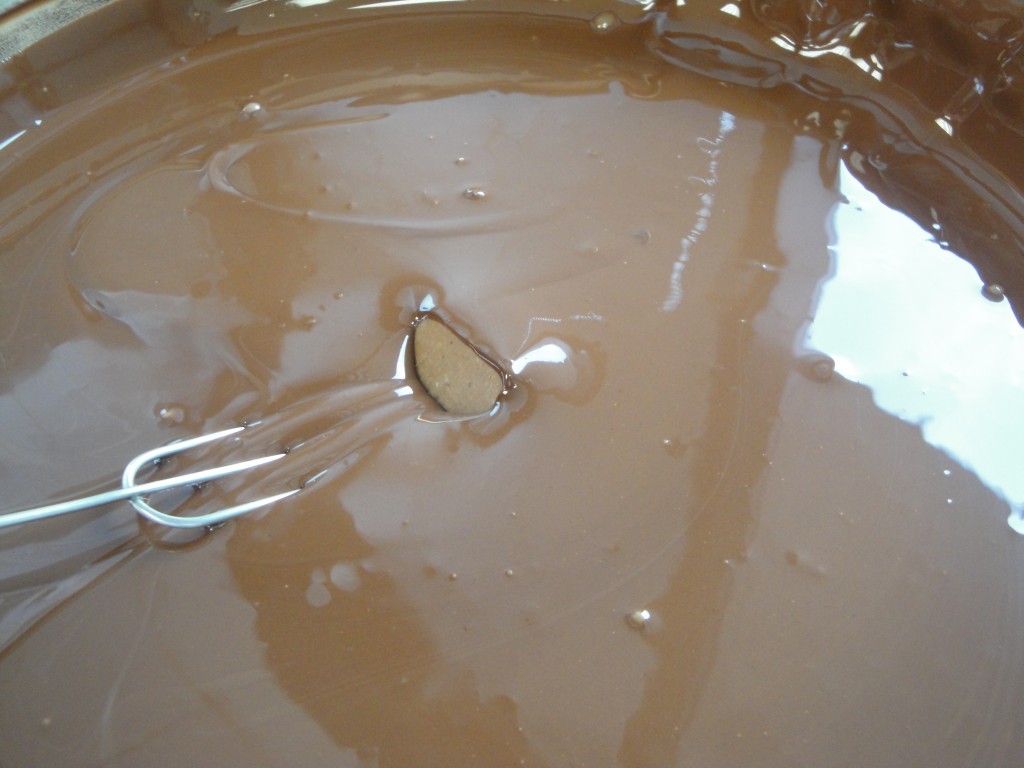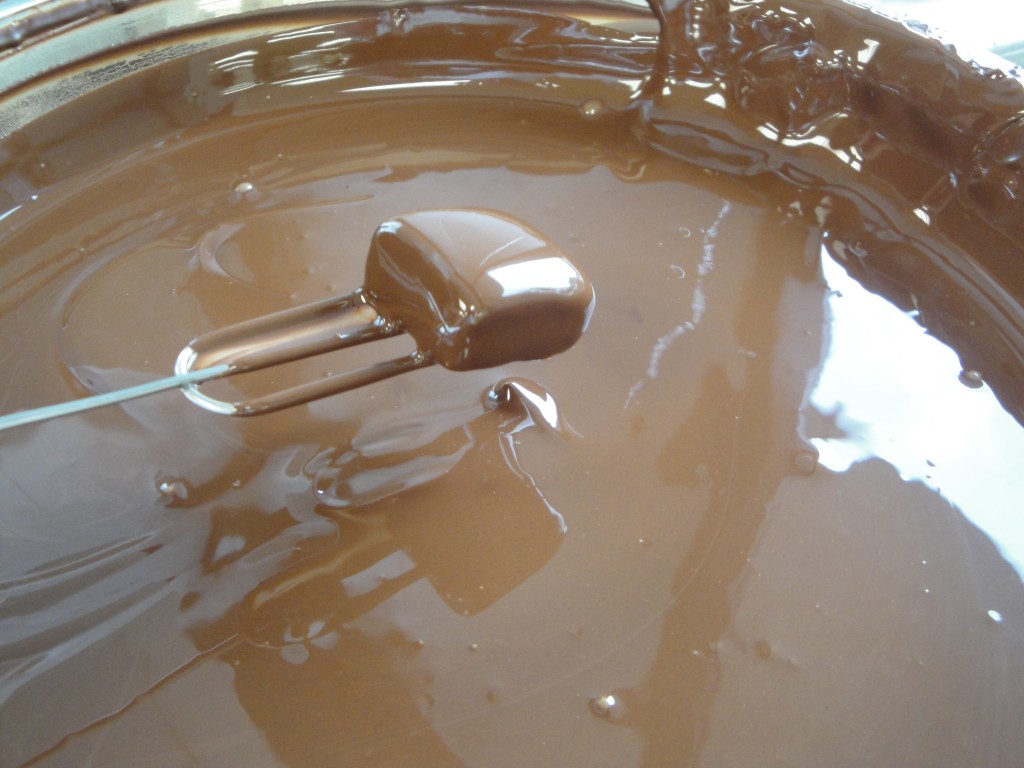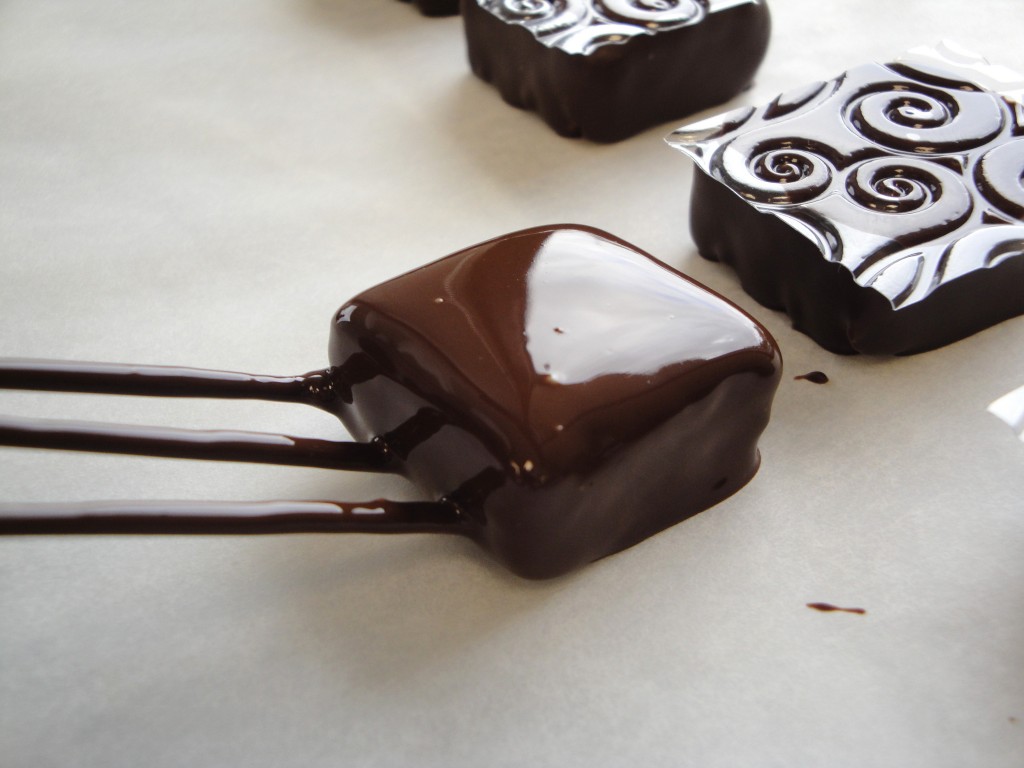 Gianduja Chocolates
Yield: 2 lb 8 oz (1200 g)
| | | | |
| --- | --- | --- | --- |
| | | | |
| 12 oz | (12 oz) | Hazelnuts, blanched | 360 g |
| 12 oz | (12 oz) | Milk chocolate (38-40% cocoa) | 360 g |
| 1 lb 8 oz | (1 lb 8 oz) | Semi sweet chocolate (54-56% cocoa mass) | 1200 g |
| | | | |
| | | | |
| | | | |
| | | | |
| | | | |
| | | | |
| | | | |
| | | | |
| | | | |
| | | | |
Place the hazelnuts on a baking sheet and place in a 350°F 180°C oven until the hearts of the hazelnuts are golden and fragrant, about 14-18 minutes. Remove from oven and let cool.
If the chocolate is in a block, chop into walnut half size pieces, if in large chips leave as is. Place the milk chocolate and hazelnuts in a food processor and mix until a semi smooth mixture is obtained.
Either pour the Gianduja into a candy ruler frame of 9 x 9 inches (22.5 cm x 22.5 cm) or in a plastic food film lined baking pan of 9 x 9 inch (22.5 cm x 22.5 cm).
Cover and let set in a cool room of 68-70 F (18-20C) for 24 hours. Do not place in a refrigerator!
Cut into ¾ inch x ¾ inch ( 2 cm x 2 cm)
Temper the semi sweet chocolate as shown on this site and dip the centers. If desired place a plastic patterned sheet on the chocolates as soon as they are dipped.
Remove the plastic after a minimum of 4 hours to obtain the best sheen.
Store at room temperature for consuming. Leftover chocolate from dipping can be stored well sealed at room temperature and used later.