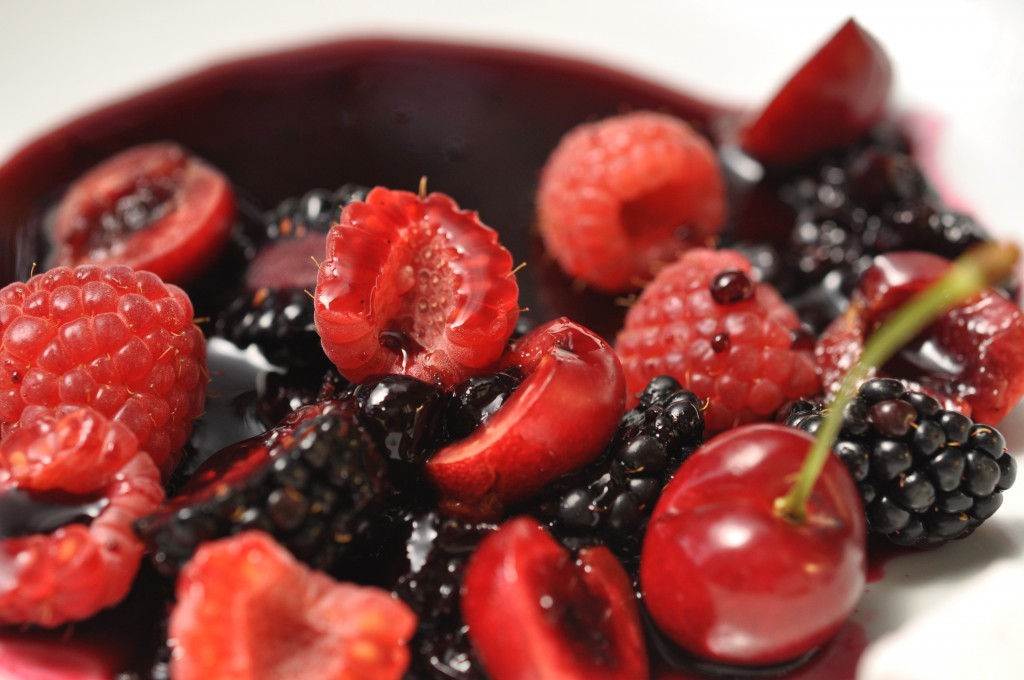 During my career I had phases when I would be very much focused on one particular ingredient and test it in countless dessert applications. There also have been times when I would go back to something which I believed I already had figured out. For instance, at this time I am very much involved (again) in the world of cocoa powder, but more on that when I have my research completed. I have found when you concentrate on one particular ingredient that it can lead you to clearly understand what it is capable of and what it can bring to specific desserts.  Oftentimes, the more I learned about a certain item the more I became truly grateful for having it on our planet. Kind of like falling in love, the more qualities you discover the deeper you fall. One of the fruits I absolutely adore are black currants. Besides being amazingly nutritious they are delicious and are full of possibilities.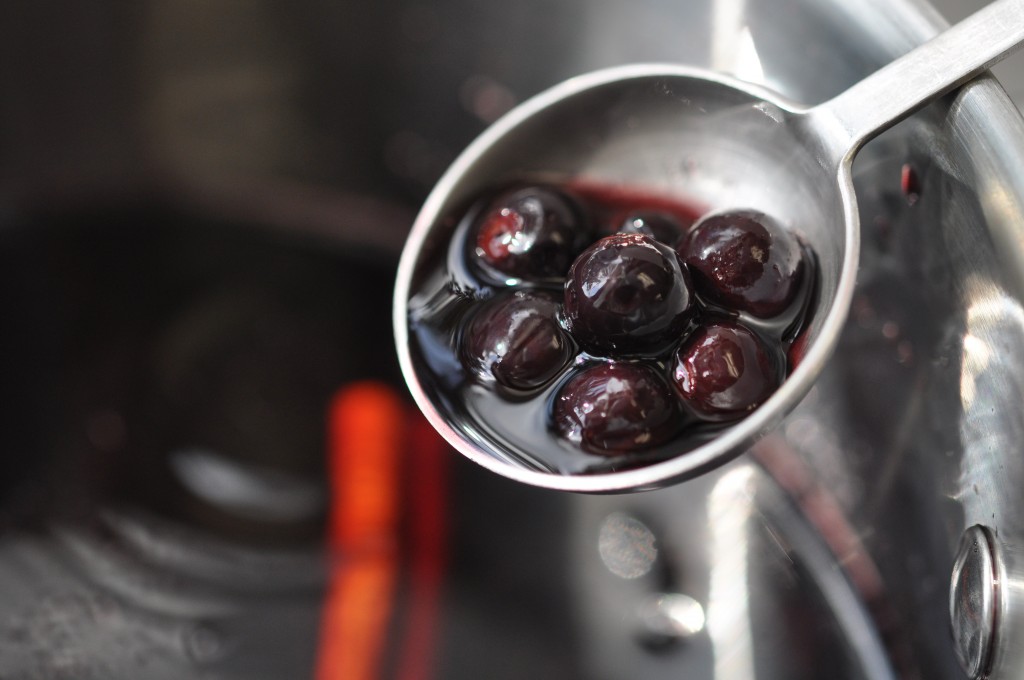 In this particular dessert, the reason why I combine black currants with red wine is twofold. First they harmonize extremely well and second, black currants are very high in pectin which will slightly thicken the wine.  For many dessert applications I like to use a sensual Pinot Noir and for this dessert it works magically. Pinot Noir's seductive aroma and silky flavor is a perfect match for black currants, strawberries, cherries and other berries.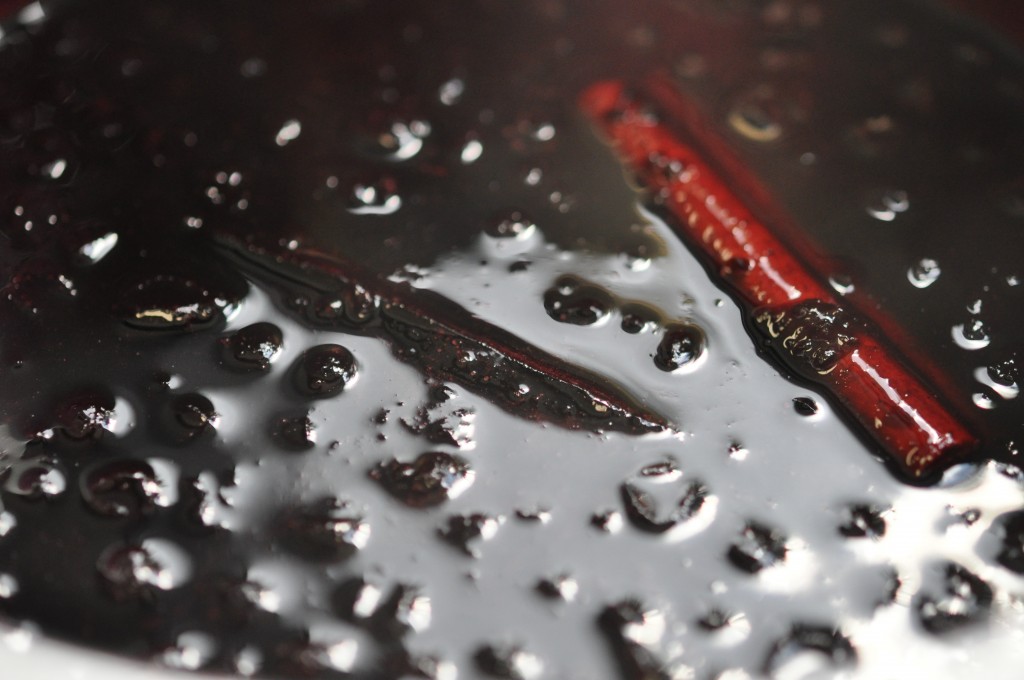 Getting it all together!
Prepare this the day of serving. You could make it a day ahead but I do prefer it fresh. Serve it warm or cold, it is up to you. If desired serve with homemade cherry marshmallow or simply add a scoop of gelato for a very delicious dessert.
Fruit in red wine and black currants
Yield: About 4-6 servings
Below is the recipe for the sauce. Select any type of berry or cherry to serve along with the sauce.
| | | | |
| --- | --- | --- | --- |
| | | | |
| 2 Cups | (16 oz) | Pinot Noir | 480 g |
| ½ Cup + 2 Tbsp | (5 oz) | Extra fine granulated sugar (1) | 150 g |
| 1 | (1) | Vanilla bean-split length-wise | 1 |
| 1 | (1) | Cinnamon stick (optional) | 1 |
| 12 | (12) | Mint leaves | 12 |
| | | | |
| 2 Cups | (12oz) | Black currants | 360 g |
| | | | |
| 3 Tablespoons | ( 1.5 oz) | Black currant or raspberry liquor | 45 g |
In a non reactive saucepan combine all the ingredients except the black currant or raspberry liquor. Bring to a boil and lower the heat to a simmer.
Allow to simmer until the mixture has slightly thickened. (it will thicken more when cold). Do a simple test on a cold plate. Ensure that the mixture is not allowed to thicken to a jam-confiture consistency.
Once ready add the liquor and pour while warm or cold on cut fruits of choice.